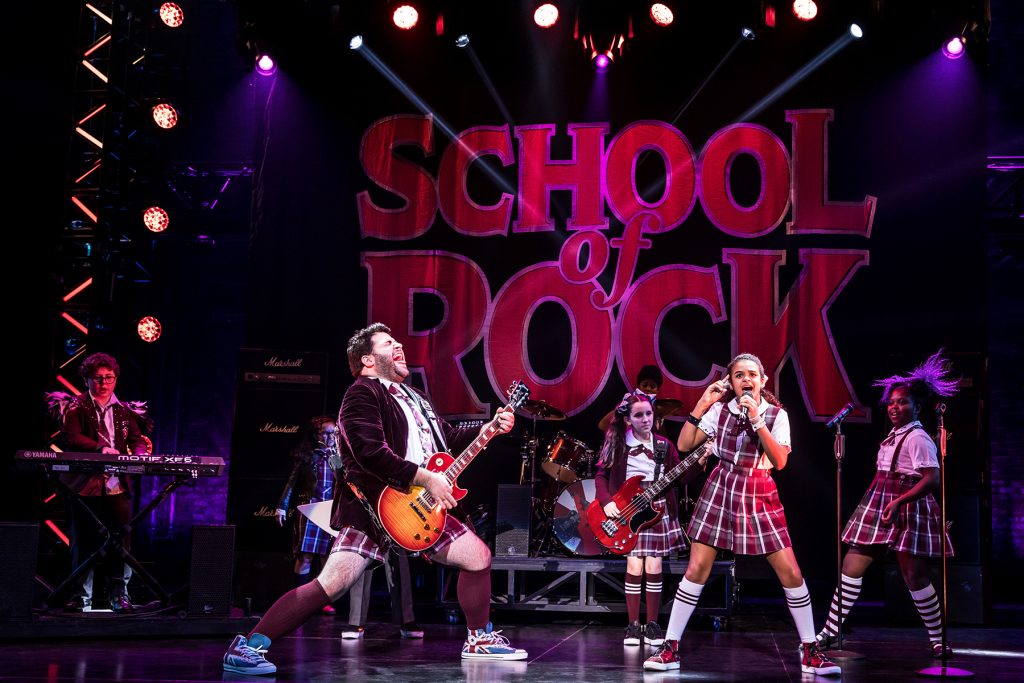 You may recall the 2003 movie version of "School of Rock," starring Jack Black. In the movie Black plays struggling rock guitarist Dewey Finn, who is kicked out of his band and subsequently masquerades as a substitute music teacher at a prestigious prep school.
Now you can experience the lunacy of the stage version at Segerstom Center through August 5 as Jack Black clone Rob Colletti takes the film version and perfectly launches it on stage.
Dewey, a dreamer, a loser and mooch, is no one's hero, as he selfishly crashes at his friend Ned Schneebly's pad for way too long. Intercepting a call looking for Ned, Dewey impersonates Ned at Horace Green prep school and takes his place as their music class substitute teacher.
He finds that his talented class is disciplined by the school, their adorable but tough principal, Rosalie Mullins, and their parents with high expectation.
None of that works for Dewey as he breaks the rules, teaches his kids the history of rock, and allows them to channel their inner Rock Star. Along the way Dewey ends up creating the rock stars that he never was and shows them that we all must be true to ourselves, and our dreams.
This stage version features 14 new songs from Andrew Lloyd Webber plus the original movie score.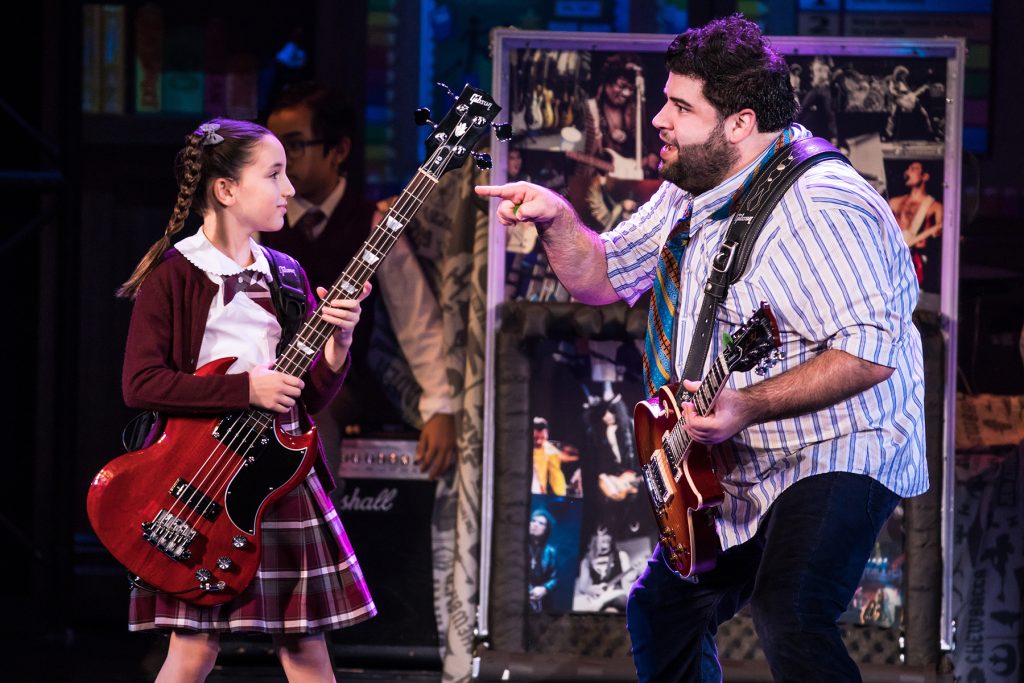 The show announcements at the beginning make it very clear that there is no lip synching or taped music here: these kids are really playing, and they bring it on!
The cast of students, most early in their stage careers, are noteworthy.
Vincent Molden plays Zack, the lead guitar protégé from the class. The sixth-grade Chicago native in his first production seems to be channeling his inner Jimmy Page (founding member of Led Zeppelin) as he riffs and swaggers across the stage.
Joining Molden on keyboard is the resident class nerd, Lawrence, played by Theo Mitchell-Penner, who is also making his touring debut in "School of Rock." Every bit the nebbish, young Mitchell-Penner, who has classically trained on piano since age five, dons KISS style outfits and rocks the keyboard like a pro.
School of Rock is part theater production; part rock musical, and all fun, plus suitable for kids of all ages.
In the final act at the pivotal Battle of the Bands, Dewey and his group sing an encore of "Stick it to the Man," their homage for rule breakers and closet rock stars everywhere. The full-house crowd joins in with hand clapping, screaming and egging on the cast of kids of all ages.
For tickets, visit SCFTA.org.