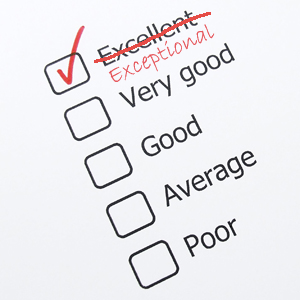 While talking to a friend recently about his relationship, he shared, "I'm not totally happy, but as happy as I can be."
We got deeper into how in our culture we are constantly told there is more, there is better, don't settle. Of course we do not want to settle for something that is not enough for us, but also make sure we are not getting caught up in the idea of more is better: more money, more sex, more friends, more status—the list goes on.
Yet as Confucius, says, "Life is really simple, but we insist on making it complicated."  Oh yes we do. Why? To start with, our brain is set up to be stimulated by something new, and is constantly looking for that exciting experience.
We also believe the messages about "the grass is greener on the other side." We believe what we have defines us, but it's really who we are as a person that defines us.
Our values, our connection to others, and our giving back and being the best version of ourselves is who we are at our core. This is different for each of us and cannot be compared to someone else.
Along with being the best version of ourselves, we are happier with a simpler life.
Just over a year ago, I got rid of many things in my house that I did not need, which amounted to half of what I owned.
I found this a very difficult project. It was an emotional experience which took a lot of time, and I had to resist the desire to keep hold of what I had.
What is interesting was how much happier I felt and more able to focus on what is important in life once I did this. Even more fascinating: I do not miss anything I gave up.  What was that about?
What we have been taught is that what is outside of us is our sense of self, but really our sense of self has to come from who we are on the inside. The inside is about knowing yourself, and what is at your core.
With this in mind, I have created an A to Z list of how to be an exceptional you.
Abandon the idea of being perfect, it is impossible, and creates unhappiness.
Be the best version of yourself.
Care about others deeply.
Develop what you are good at and passionate about.
Excuses are a waste of time.
Feelings are what they are, don't judge them.
Gratitude is essential to happiness.
Happiness comes from within.
Ideas keep your life interesting, develop your own.
Justify less, ponder more.
Keep hope no matter what.
Laugh as much as possible.
Moments make up your life.
Nothing outside of yourself will give you lasting happiness.
Open your mind to possibilities.
Plan for the future, learn from the past and live in the moment.
Quit complaining and focus on what you are learning.
Read every day.
Simplicity gives you more meaning to your life.
Talk to people from a place of joining and loving.
Under talk, and over listen.
Values make the person.
Watch for any opportunity to make a difference.
XO – never be afraid to give someone a kiss and a hug.
You are responsible for your life and your happiness, no one else is.
Zeal is an attitude you need in life.
Therefore, as the Swedish proverb states, "Fear less, hope more; eat less, chew more; whine less, breathe more; talk less, say more; love more, and all good things will be yours."
Enjoy being the exceptional you.
Dr. Shelly Zavala can be reached at [email protected] or DrZavala.com.