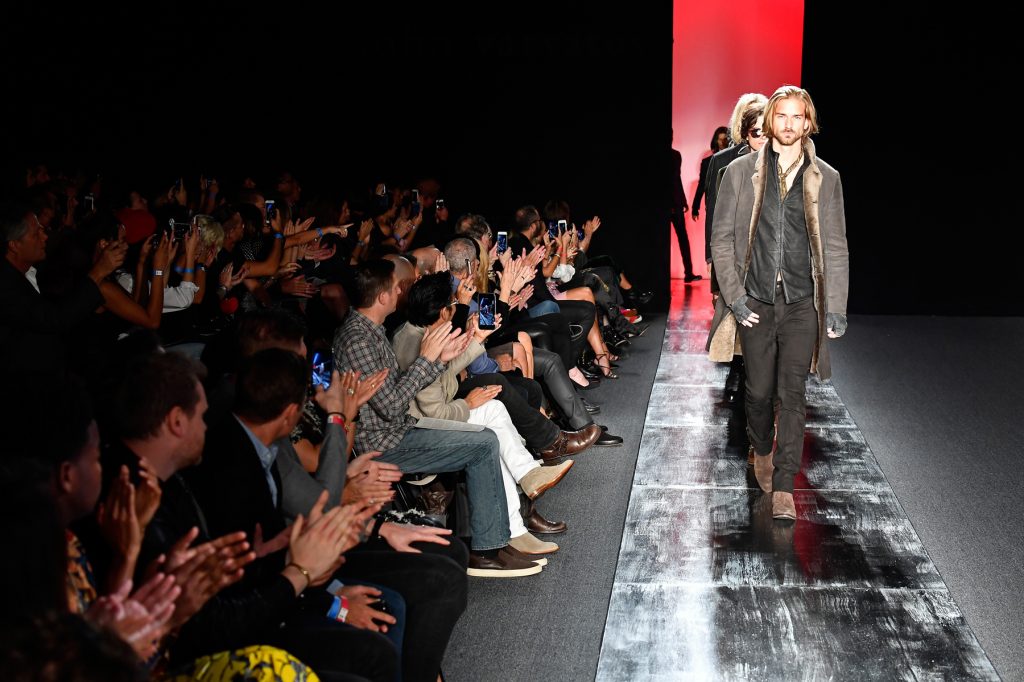 Designer John Varvatos is a rock star of the fashion world whose rock-influenced designs for men are trend-setting and capture the cool rock and roll mystique.  Ringo Starr, Iggy Pop and Alice Cooper are just some of the classic rockers who wear and promote his brand, which has grown from just clothing to encompass a variety of men's accessories including cologne and bags.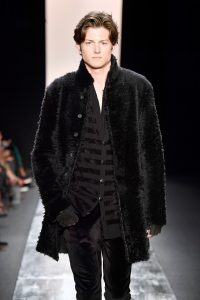 Based in New York, Varvatos normally debuts his collections at Fashion Shows in the Big Apple and in Milan, rarely venturing west although he has a popular clothing boutique inside South Coast Plaza.
However, Varvatos came to South Coast Plaza last week to help the shopping destination celebrate its 50th birthday by staging his fall/winter collection fashion show inside a grand pavilion on South Coast Plaza property near Macy's Men's Store.
The evening began with a Veuve Clicquot reception and tray-passed appetizers courtesy of Amar Santana's Vaca restaurant.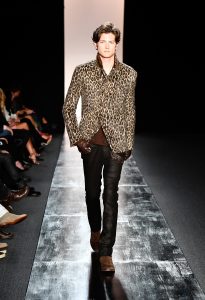 At 8 p.m., guests were ushered into the runway arena to view a procession of male models wearing the latest Varvatos fall and winter designs.
After the fashion show, a curtain was pulled back to reveal the band Vintage Trouble, an LA-based quartet that has opened for The Who and The Dave Matthews Band.
Then it was time for the reception, which featured more champagne, cocktails, and more creative cuisine from Vaca.
Spotted in the crowd: Elizabeth Segerstrom, Susan and Henry Samueli, Richard Moriarty (Newport Beach Winery), and Debra Gunn Downing of South Coast Plaza.
Tickets were $100 to $250. Benefiting the Anaheim Ducks Foundation/Lady Ducks, all proceeds will be donated to Children's Hospital Orange County.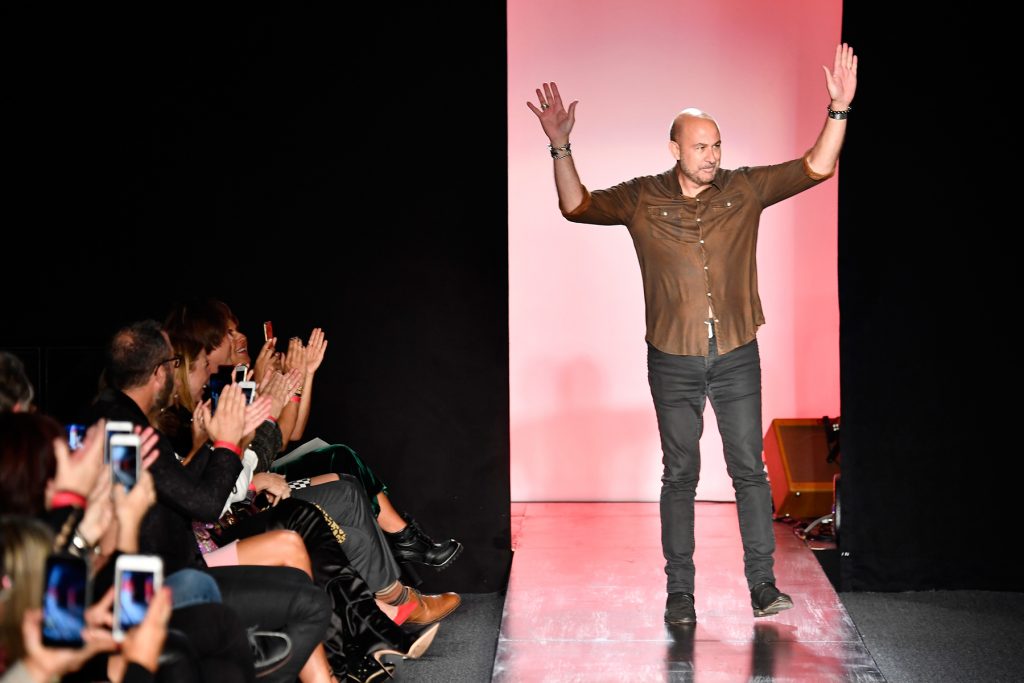 Exclusive Q&A with John Varvatos
Q: How have you been able to stay ahead of trends in the marketplace?
A: Be true to yourself, and true to your customers. They love what I do, so do not try to be something other than that. I have to be inspired and motivated, plus you need a great team and I have an amazing team.
Q: What does inspire you?
A: A lot of things inspire me. I have the music that inspires me—rock, jazz, blues, some hip hop, Motown. Rock is such a huge part of who I am and what we do. I'm also inspired by contemporary art, and architecture.
Q: What three essentials should guys have in their closet right now?
A: So much depends on what your life is about, but every guy needs a great fitting dark suit because there will be moments when you need it. Also a leather jacket that lives on with you forever, something you can wear from day to night, from concerts to a runway show. And a great pair of boots. Right now, everyone is looking for versatility and value.
Q: You've had some impressive rock and roll royalty associated with your brand, and ad campaigns.
A: Ringo Starr, Alice Cooper, Iggy Pop, Green Day, KISS, Jimmy Page—they've all done it because they wanted to do it. It's always a friendship thing. Ringo Starr has never done any marketing, but he has been a fan of my brand already and a big customer for years. He's a Beatle, they never do anything like that, so for him to be excited about doing it was amazing. I'm honored. I feel so blessed to be able to do what I do.