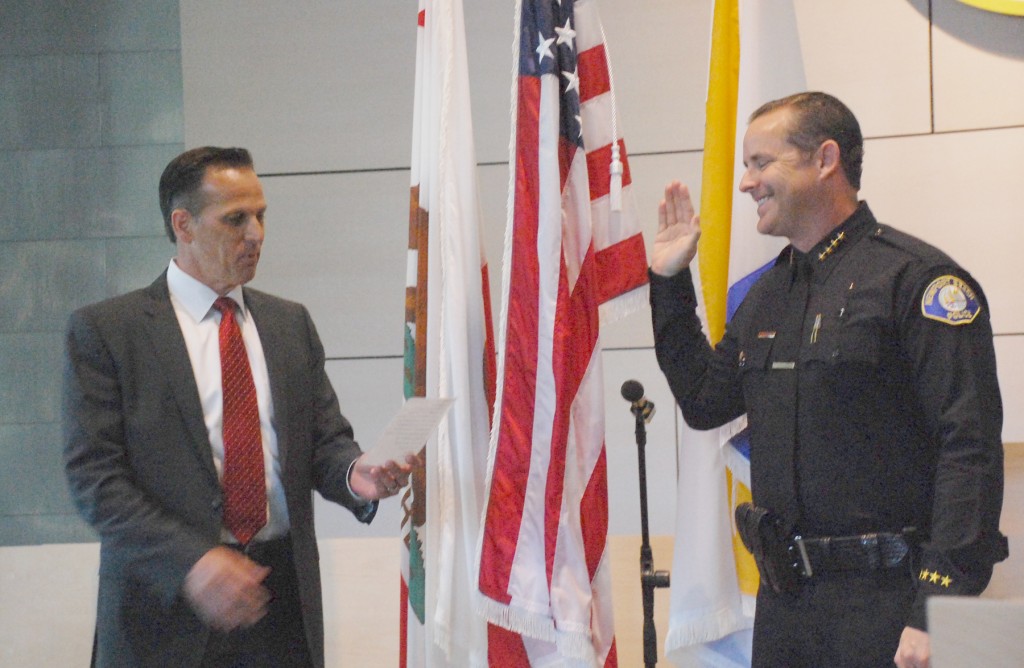 Ascending to the top job at the agency where he began his career 25 years ago, Jon Lewis was sworn-in as the new chief of the Newport Beach Police Department during a packed ceremony in the Council Chambers last Tuesday.
Outgoing Chief Jay Johnson revealed during the ceremony that when he first came to the department six years ago, he met with all of the supervising staff, including Lewis, and knew then he would be chief one day.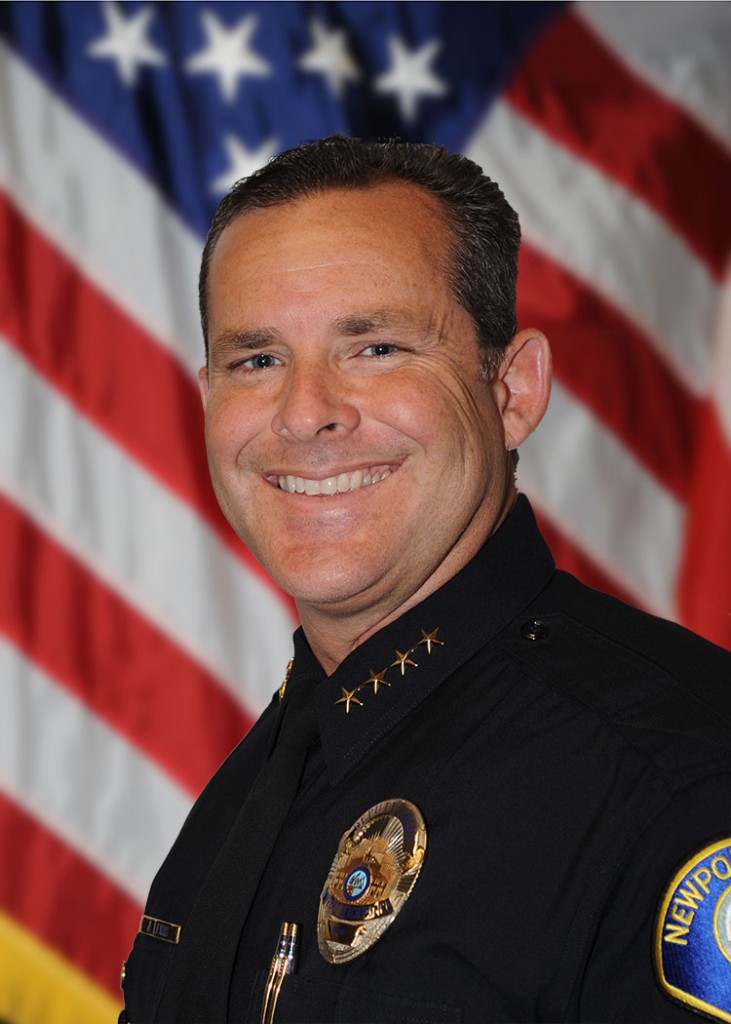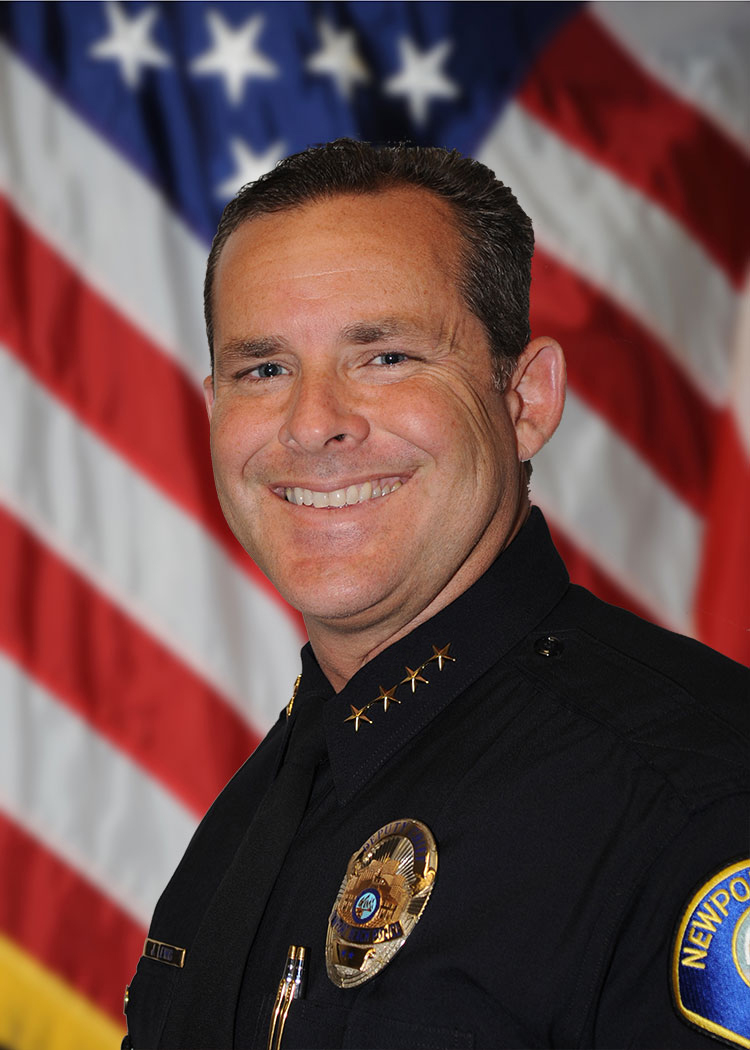 "You can expect me to be accountable, accessible and maintain a high standard of excellence," Lewis said.
With his wife, Darcy, their two children, parents and extended family in attendance Lewis shared that he comes from a family of educators who taught him the importance of public service.
"Thank you truly for reminding me that service is what it's all about," he said.
While acknowledging the national discussion about the role of police, Lewis was adamant that Newport Beach police represent everything that is good about law enforcement with its traditions of character and excellence.
City Manager Dave Kiff said that having a chief who start his career at the department brings benefits and challenges. A benefit is that Lewis is well versed in the issues that face the community. A disadvantage is that people may always see him as the young officer who joined the department.
Johnson said he expects the transition of leadership to be seamless.
"This young energy that Jon brings is going to be so good for the Newport Beach Police Department," he said.