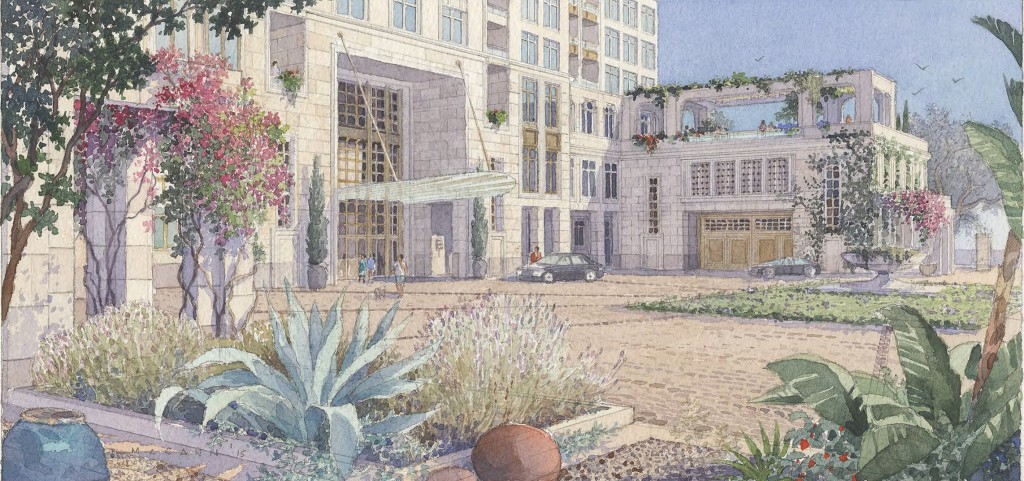 A judge recently denied a motion by Museum House opponents to dismiss the case from Orange County Museum of Art against the Newport Beach City Council as a strategic lawsuit against public participation, or SLAPP suit, according to court records.
OC Superior Court Judge Geoffrey Glass made his ruling on May 25, noting that Line in the Sand, the local political action committee that requested the SLAPP suit, "does not qualify as a proponent of the referendum" because state law requires proponents be electors, which are defined as "natural beings," not organizations.
Therefore, Glass concluded, it "does not clear the hurdle of the first prong of the SLAPP analysis" and LITS does "not have standing" to bring a SLAPP motion forward.
Residents behind Line in the Sand are disappointed and disagree with Glass, calling it an "erroneous" ruling. They are still deciding whether they will appeal judge's decision or go to trial.
In November, council voted 6-1 to approve Related California's Museum House condominium tower project. It was slated to replace the single-story OCMA currently at the location at 850 San Clemente Drive.
The referendum petition, headed up by the LITS committee, included more than 13,000 signatures and was validated by the OC Registrar of Voters in January. The petition required the project go to a vote, but council instead decided to go with the "voice of the people" and repeal the approval, minus the Environmental Impact Report, which is still active.
In a lawsuit filed earlier this year, OCMA claims the petition should be found "deficient and voided," because the text was too small, it was missing a few pages, and it "visually altered required documents."