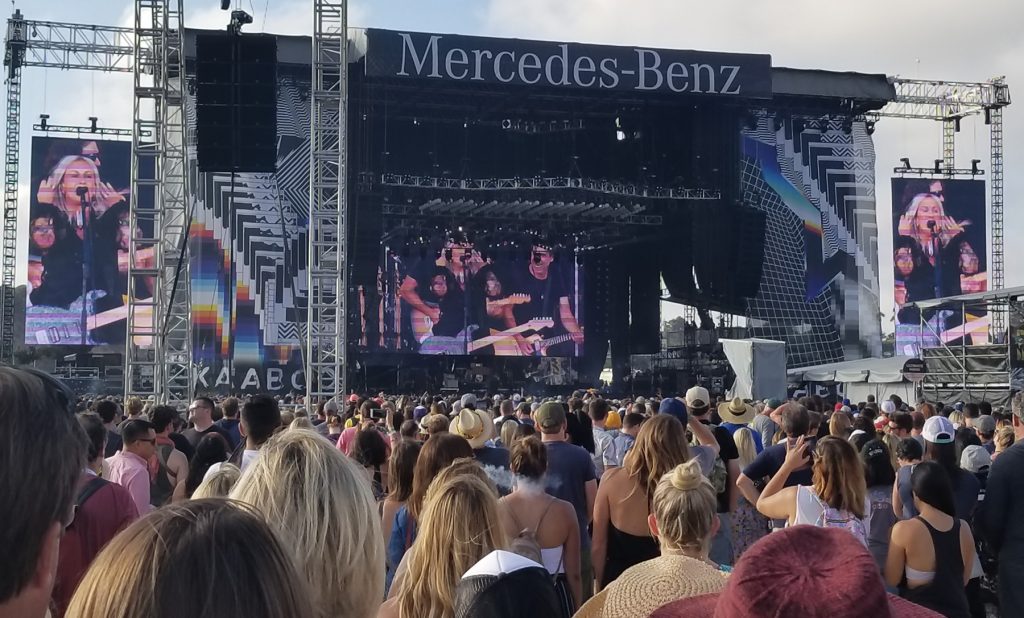 Orange County doesn't have any major rock concert festival-style events (think Coachella), so the closest thing to a truly unique musical experience is called KAABOO, which I recently attended at the Del Mar racetrack in San Diego county.
Only an hour away by car, KAABOO is even easier to reach via train from our local Irvine terminal. For less than $50 round trip you can get deposited a few miles from the racetrack and then it's just a $5 shuttle ride away from the event
The name KAABOO has no specific meaning according to founders Bryan Gordon and Chris Brown, but is designed to be "whatever you want it to mean." With a combination of top notch talent, dozens of food vendors and mind-boggling art work and mural displays, KAABOO truly is an eclectic treat for anyone that appreciates a unique experience
Would you like to bask in a pool overlooking the stage? How about a cabana, or a hot air balloon ride? You can even enjoy a wine tasting with the top name talent as well as a massage on the grounds. KAABOO offers something for everyone, regardless of your budget.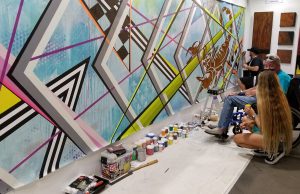 Launched in 2015 and headlined by musical acts No Doubt and The Killers, this year's three-day show included headliners The Red Hot Chili Peppers on day one, followed by MUSE and P!NK on day two, and Alanis Morissette and Tom Petty and the Heartbreakers to wrap up the third and final day.
With ticket prices ranging from less than $300 to $3500 for VIP treatment (on up), the KAABOO festival is poised to take on the giant rock festival of Southern California: Coachella, which is held every April at the Empire Polo Club in Indio.
That event, which will be entering year 19 in 2018, brought in 125,000 rockers over three days earlier this year, but they were contained in just a 40-acre footprint. It has become a massive throng of people that may have reached capacity.
Meanwhile KAABOO, the new kid on the block, was held on a 350-acre site with less than half the attendees. Parking ($35 but worth it) was a painless experience, and shuttles and trams were accessible and expedient. Attendance figures were not disclosed but sources say that daily capacity is maxed out at 40,000 heads.
Their intention is to create a truly unique experienced, customized to the attendee, and in the successive years to come, to create an event in which attendees arrive by mass transit as much as possible.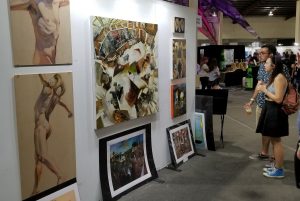 That is a great plan since traffic exiting the venue can be treacherous, bolstered by massive usage of UBER and LYFT drivers.
Newport Beach Indy editor Christopher Trela came down for day number two and said, "This is fun—nowhere near as crowded as I had worried it might be, and the food options are terrific!"
I enjoyed two exhausting days, but heard terrific music from (now blond) Alanis Morrissette, Dave Mason, Jackson Browne, The Wallflowers, Weezer, and many other lesser known groups.
Along with music, KAABOO offered laughter via their Humor Me venue, and brought in Norm MacDonald, Arsenio Hall, Patton Oswalt, David Spade, and Demetri Martin, whom we had the pleasure of catching.
For a concert of this size it was remarkably well organized. The grounds were kept clean, all bathrooms were equipped with needed supplies, and food and drink were within steps no matter where you stood! The temporary staff was well informed, courteous and helpful throughout the event.
With four stages, two super-sized and two smaller ones, there was enough room to spread out so that we never felt confined.
Attended by a diverse audience ranging in age from kids to seniors, KAABOO is a force to be reckoned with and will only get larger and better.
Tickets for the Sept 14-16, 2018 event are available already at early bird pricing. They even offer something that is unique to events: a finance plan which allows payments to be spread over three or six monthly payments.
Visit kaaboodelmar.com for more information.
Editor Christopher Trela contributed to this story.