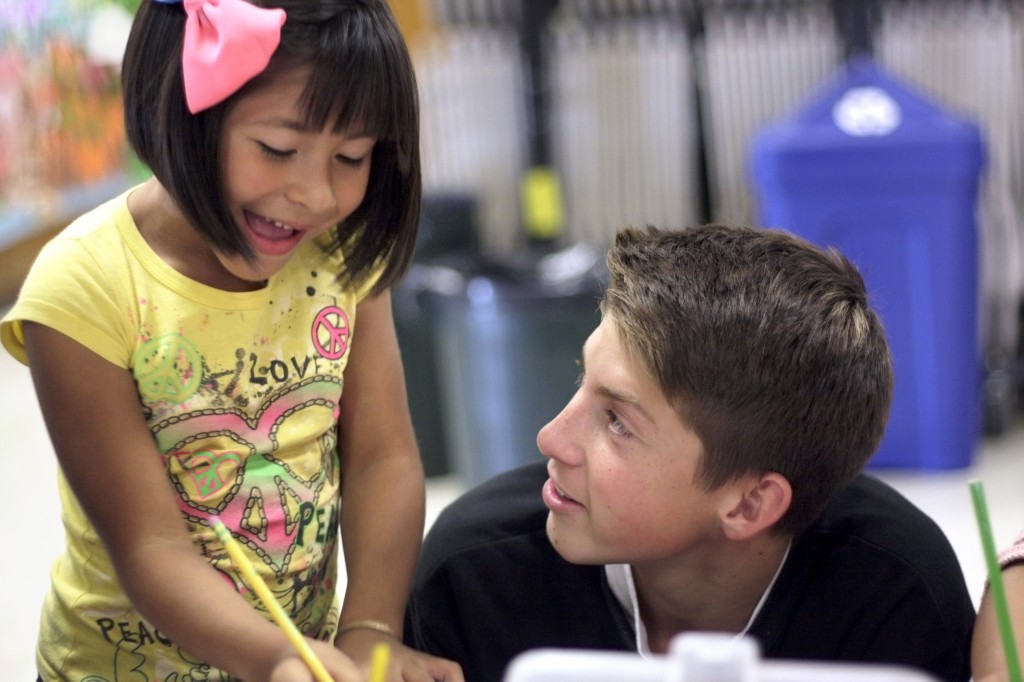 Pencils, crayons and homework were shared Tuesday by high school students and first through sixth graders during a special interaction between the two groups.
The Newport-Mesa Chapter of National League of Young Men visited some excited younger Newport Mesa Unified School District Project Success students at Adams Elementary School in Costa Mesa as part of the league's Meet the Need project.
The young men delivered pencil boxes full of school supplies to the kids. Inside the colored plastic containers are pencils, crayons, scissors, erasers, and colored pencils.
The 15 high school boys also helped around 75 kids in grades first through six with their homework, read stories together and shared a snack.
"Our goal today is to have our boys interact with the kids," said Kim Turner, the NLYM mother in charge of the project. "For the boys, they can get a glimmer of how excited these kids are about something they may take for granted."
Project Success focuses on getting the kids caught up in math and English, explained Iris Orozco, lead instructional assistant for NMUSD's Project Success at Adams and two other district schools.
Kids with low grades in those subjects are offered the free program after school until 6 p.m. every day.
There aren't a lot of materials for after school programs, Orozco said
"So to have anything given to us like this is a huge, huge blessing," she said. "It's really nice of them to take notice of us. We're really grateful."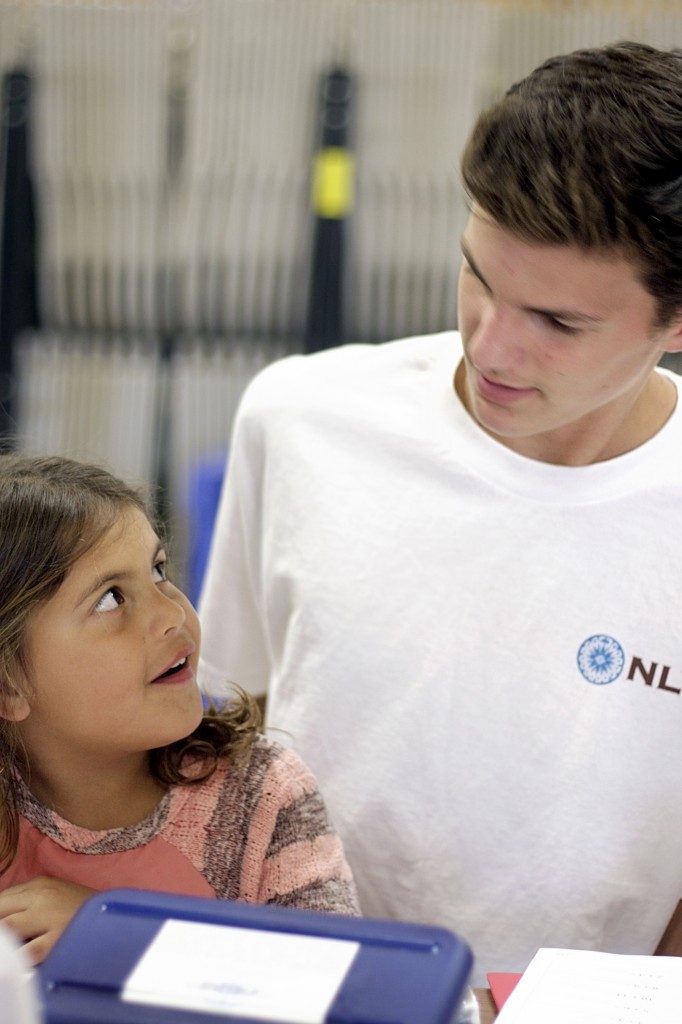 First graders Estephanie Lomas and Emilee Menchaca, both 6, said they had fun meeting the older kids. They got help with their homework from freshmen Jack Garell of Corona del Mar High School and Spencer Lawrence of Newport Harbor High School.
The pencils were their favorite item in the box, both girls agreed.
It's great to see their reactions and how excited they get, Lawrence said. It also gives the older boys appreciation for what they have, Garell added.
This is a fun way to give back, he said.
"We are actually interacting with the kids and impacting their lives," Garell said.
There are between 25 to 30 students per class, she continued. They work inside the classroom and only spend 30 minutes for outside playtime, the rest of the time is committed to academics.
The staff at Project Success go "above and beyond," Orozco said.
"You really have to have the heart to do it," she added.
The NLYM group is going to College Park next week.
This is one of the main philanthropic projects the group does every year and everyone really looks forward to it, Turner said.
The boys purchased the supplies and started filling the boxes around the end of August, she explained.
Turner contact the NMUSD and they informed her which school site was most in need of the supplies.
It's a good project for the group, Turner noted.
"It gets us out in our community," she said. "It's giving back right here in our own school district."
It's also nice for the younger kids to see that people in the community care, she added.
It's nice to help out so close to home, she said.
"We should always be open to helping our community," Garell said.