As part of the Newport Beach Central Library's 25th anniversary celebration, legendary Angels pitcher and author, Jim Abbott, spoke at an event last week.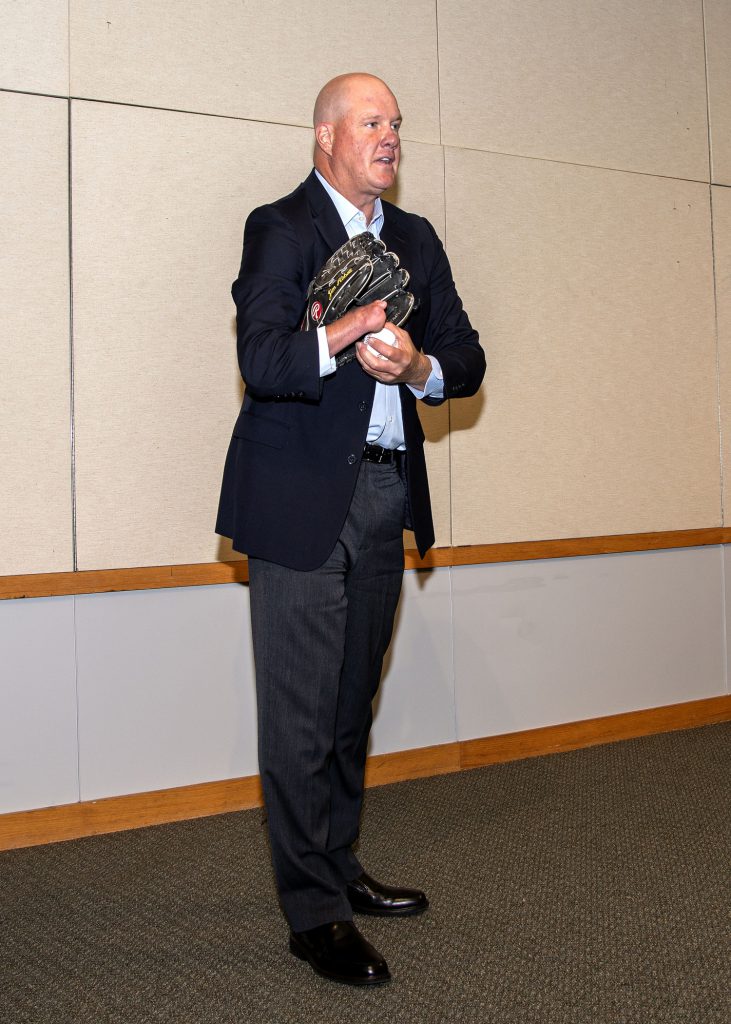 Abbott, a Newport Beach resident and Library patron, wrote New York Times Bestselling book, "Imperfect: An Improbable Life" and spoke in front of a large crowd in the friend's room at the Central Library on July 11.
The famous athlete remarkably overcame the challenge of being born without a right hand to fulfill his dreams of playing baseball at the highest level.
During the event, Abbott delivered a message championing adaptability, determination, and perseverance.
"That message should resonate with the audience of library supporters, who in 1994 worked hard to make their dream of a Central Library come true," library officials wrote in the event announcement.
Abbott also demonstrated how he would tuck his glove under his arm, throw a pitch, and then quickly put the glove back on in order to be ready for any play.
A reception was held in the bamboo courtyard at the Library on July 11 before moving into the friend's room for the main event.
Celebrating 25 years is an important milestone, Mayor Diane Dixon said at the reception event. The library is a meaningful part of the community
"Our library is a treasure in our community," she said.
It's not just a library, commented longtime resident and NB Public Library Foundation co-founder John Stahr, it's a community center and place people can enrich their lives.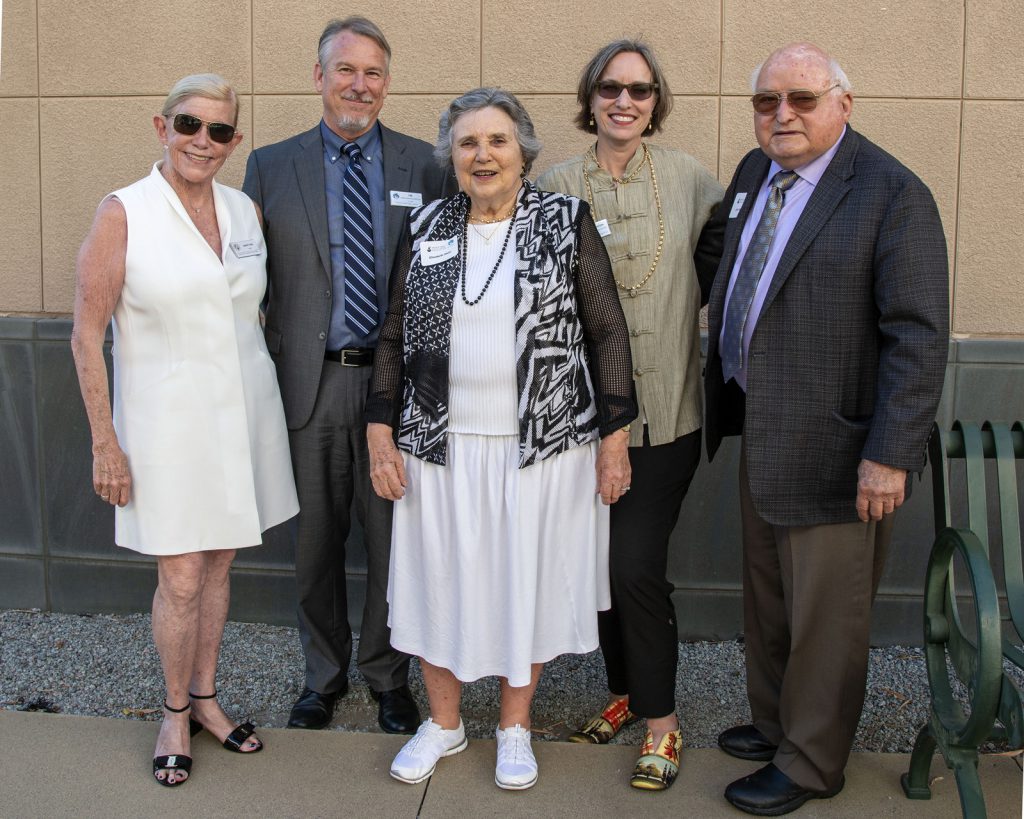 In 1989, the library at the time was deemed "too small," Library Services Director Tim Hetherton said at the reception. It was busy, the fourth busiest public library system in the state at the time, and didn't have enough space for all the visitors and services, he added. Officials at the time assessed what was needed and initiated a private-public funding campaign.
"There was this need, there was a lot of community support, but there sort of lacked a vision, and that's where the Stahrs come in," Hetherton said of John and Elizabeth Stahr. "They were really able to rally the community around the capital campaign to build this facility."
They are humble, down to earth, and love the library, but they are also "forces of nature," he commented.
The mission they undertook was to raise $1 million, they ended up raising double that, Elizabeth Stahr said. Many of the donations were small contributions from local residents, Hetherton added.
"It was five years of effort," Elizabeth Stahr said.
After a lot of hard work and a huge community endeavor, the library was built. It has stood the test of time over the last quarter of a century and is now a central hub for the city, Hetherton said.
For more information, visit newportbeachlibrary.org.