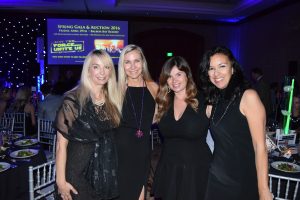 Mariners Christian School hosted its annual Spring Gala and Benefit fundraiser on Friday, April 29, welcoming over 400 parents, grandparents, teachers, and school friends to the Balboa Bay Resort in Newport Beach.
Parents and teachers were thrilled to receive word that the event generated a net profit of more than $300,000 to support the school's mission of "building a firm foundation through Christ-centered education."
In addition to offering more than 250 silent and live auction packages,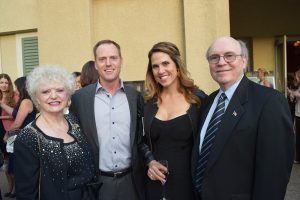 this year's event included a "Raise the Paddle" segment specifically to raise funds for the school's new Astro Turf athletic field. The school's goal is to raise $441,000 for this purpose, with hopes of transforming the outdoor grass over the summer.
Chaired by Newport Beach resident Natalie Hill, the 2016 event involved a dedicated parent-volunteer committee that
included Amy Haggard, Catherine Snarr, Amy Cohen, Irene Yonkers, Stephanie Harrington, Shannon Mora, Laura Smith, Mechele Thater, Leslie Ryan, Susie Bray, Stacey Brewster, Beth Hopkins, and Shelly Volner.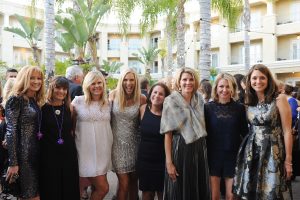 The event décor and tagline tied with the school's theme of "Unity" for the year under the headline "May His Force Unite Us."
Throughout the evening, Star Wars theme music and style made for a festive experience, along with dancing to the music of the band Flash Back Heart Attack.
Head of School Troy Moore said of the event, "This evening was certainly one of the year's highlights. The atmosphere of generosity from our parent and grandparent body was overwhelming and shows the level of dedication our parents have to the spiritual and educational development of each one of our students, as well as to the teachers, campus, and programs at Mariners Christian School."
Established in 1987, Mariners Christian School serves some 660 kindergarten through eighth-grade students from Newport Beach, Costa Mesa, Irvine and nearby cities.
For more information, visit marinerschristianschool.org.