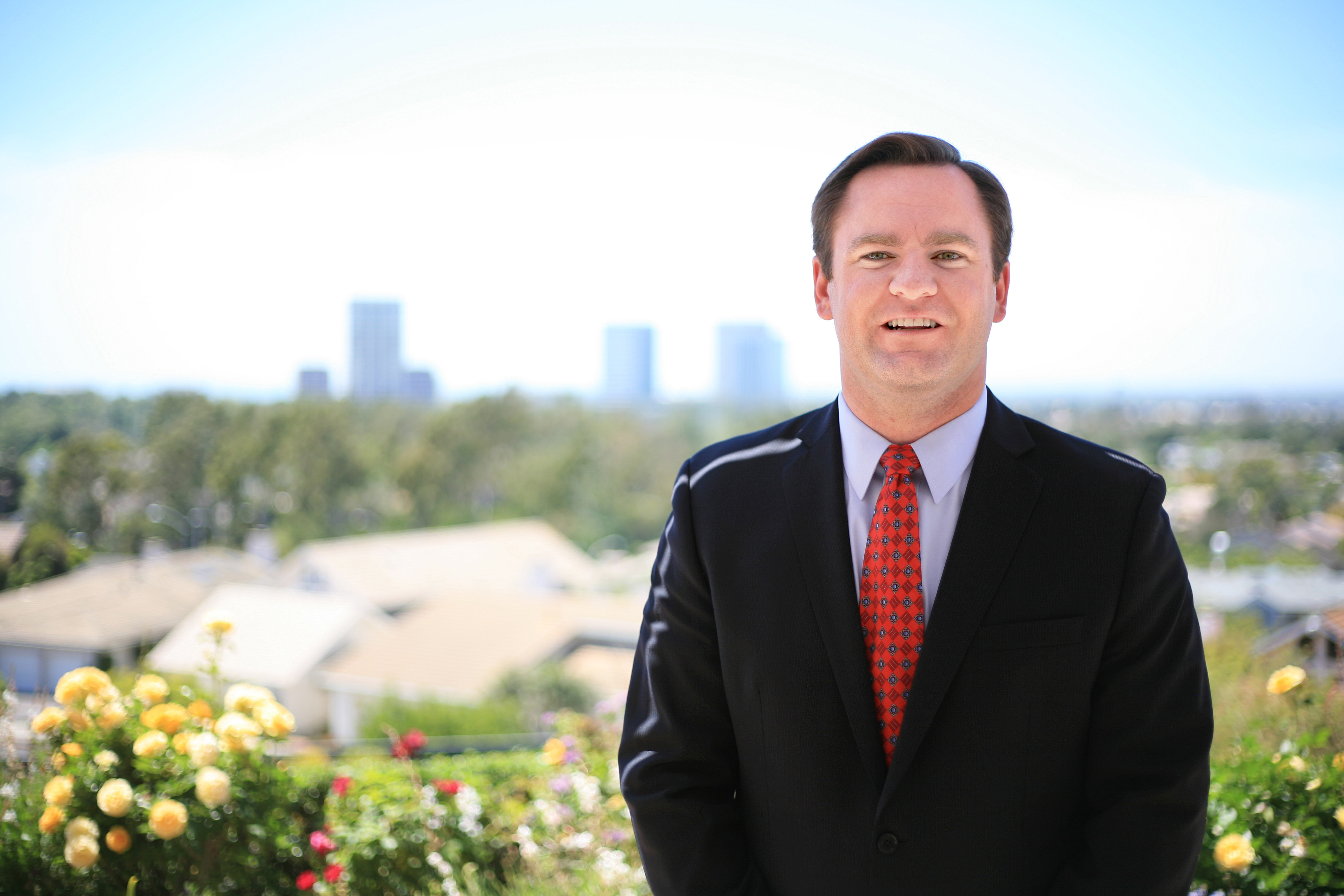 Newport Beach Mayor Pro Tem Will O'Neill spoke at the NB Chamber of Commerce Government Affairs Committee meeting Thursday morning, covering a range of topics including the city budget, the harbor, and public safety.
He also explained the economic stability of Newport Beach to an audience of about 30 people.
O'Neill provided a "comprehensive update of the state of our city," said former Mayor and Chamber's Civic Affairs President  Rush Hill.
"Will O'Neill also gave us insight into the importance of making financial decisions that contribute to the quality of life for future generations," Hill added.
As far as city finances go, O'Neill explained that there are steady revenue sources, consistent surpluses, and healthy reserves. The city budget is balanced and overall in good shape, but there are issues that need to be addressed, particularly the unfunded pension liability and replacing the sea walls.
The total 2017-18 projected general fund revenue is about $209.3 million. Nearly half (47 percent) of the revenue that goes into the general fund comes from property taxes, O'Neill explained. For the 2017-18 year, just over half (54 percent) of the proposed operating expenditures (which total to $202.5 million) are going to public safety functions, he added.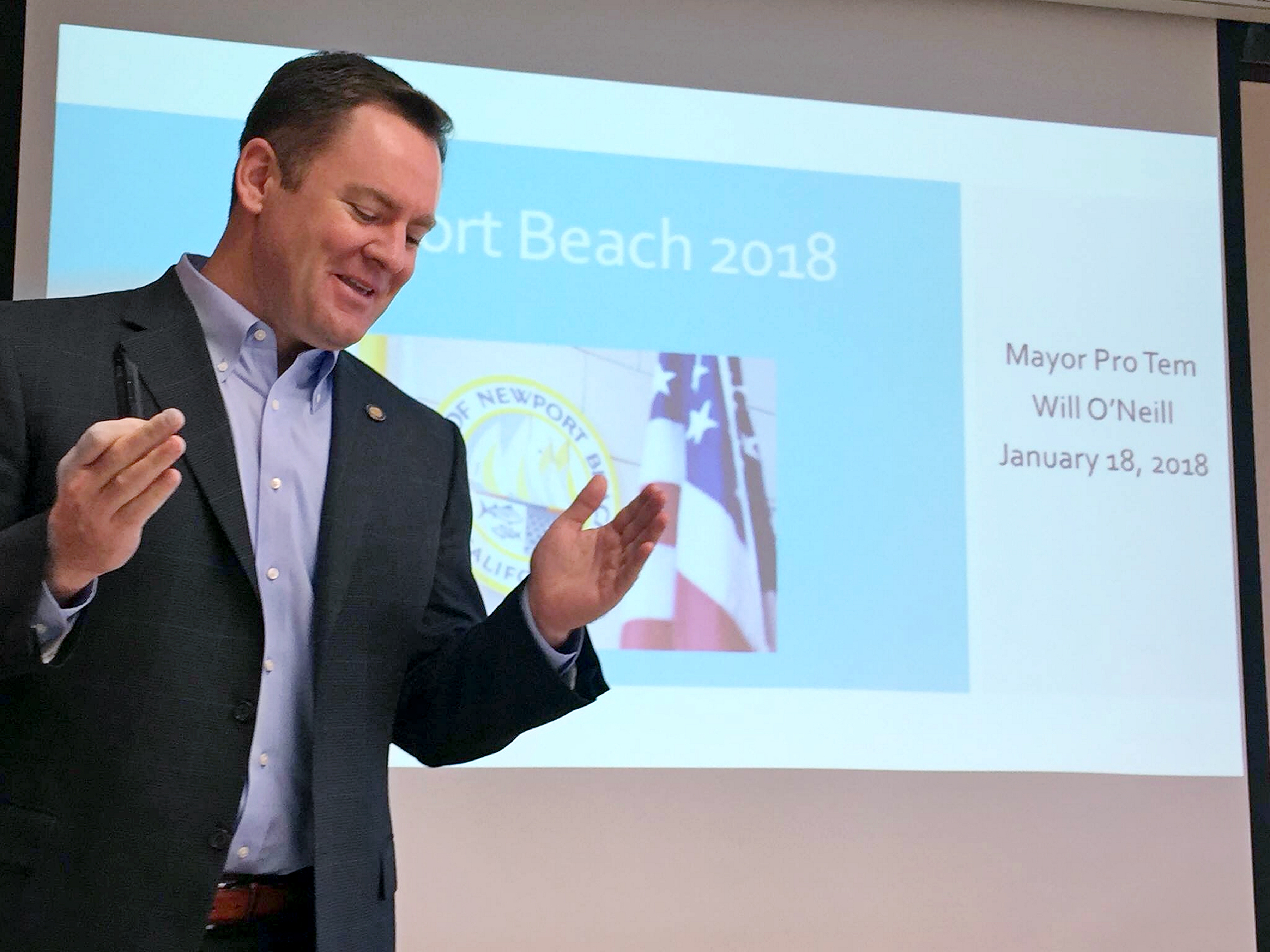 With longtime harbor expert Marshall "Duffy" Duffield as the 2018 mayor for Newport Beach, they expect this to be the "Year of the Harbor," O'Neill commented.
With that in mind, he looked back to the past year and the success of taking over management of the moorings from Orange County Sheriff's Department Harbor Patrol and creating the Harbomaster program.
With phase one complete, it's time for the next step, which includes more active code enforcement, O'Neill said.
"Moving forward, we will need to discuss as a Council whether Title 17 of our Municipal Code [which covers the harbor] needs an overhaul and whether to take a proactive or reactive code enforcement stance," O'Neill said. "Our city has historically taking a reactive approach city-wide, which is cost effective and non-invasive."
During the meeting O'Neill also discussed another important topic in the city: Public safety.  He mentioned the plans to replace the Lido and Corona del Mar fire stations, both of which are more than 60 years old.
The CdM "fibrary" plan could be revived. A Request For Proposals for the fire station and library combo project is currently out. The RFP closes Feb. 8, followed by bids brought to City Council.  
O'Neill concluded by discussing a quote from George Will that an "infielder's mediocrity is obvious; umpires aspire to an unnoticed excellence."
"Council Members often strive for that same unnoticed excellence because residents simply don't need to think about us when we are doing our jobs correctly," O'Neill said.
For more information, visit newportbeach.com and newportbeachca.gov.