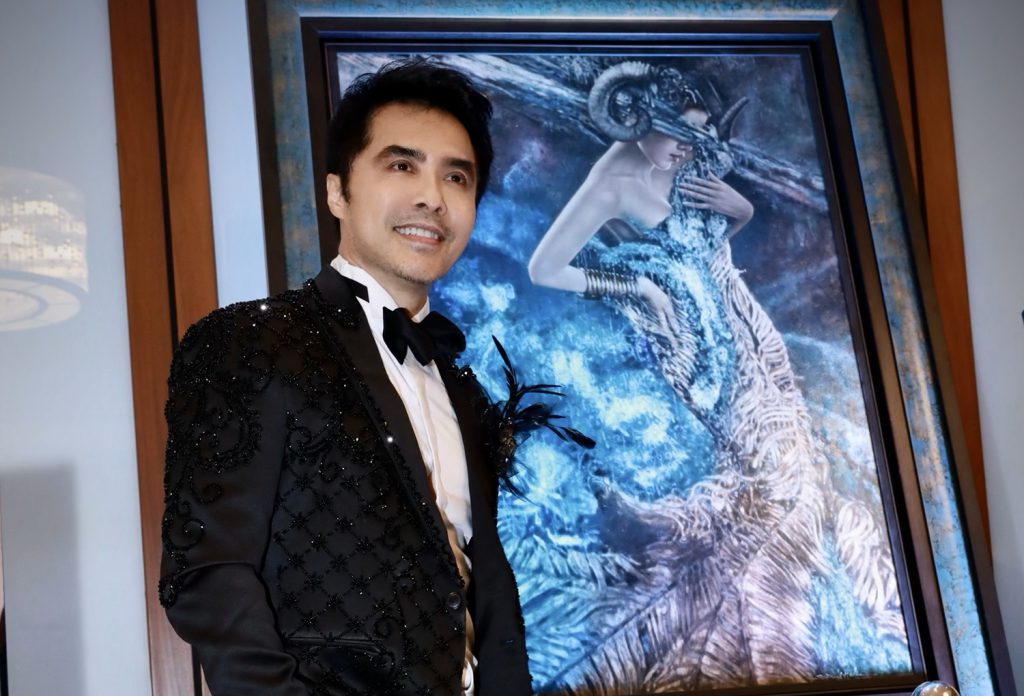 MemorialCare Orange Coast Medical Center hosted a sold-out crowd of more than 350 guests at its annual Gala on Saturday, Oct. 28 at the Balboa Bay Resort in Newport Beach.
The black-tie event raised a record amount of more than $1 Million for the MemorialCare Cancer Institute at Orange Coast Medical Center.
Julio A. Ibarra, MD, was recognized for his 38 years of exceptional service to MemorialCare, including 27 years as the Medical Director of the Department of Pathology at Orange Coast Medical Center.
Dr. Ibarra was instrumental in establishing the hospital's multidisciplinary treatment planning conference – essential for determining the best possible cancer treatment and personalized care plan for patients.
The Gala also included an energetic live auction, highlighted by bidding on "Icara," one of nine unattainable oil on canvas masterpieces by internationally acclaimed artist, curator and philanthropist, Sir Daniel Winn, and created in collaboration with famed, Chinese couturier, Guo Pei.
Winn's style has been described as "Existential Surrealism," and involves contrasts and counterpoints, and examines the physical and spiritual dichotomy of existence. It juxtaposes the idea of a universal creative divinity against the concept of free will and self-determination by recognizing divinity as the genesis of autonomy and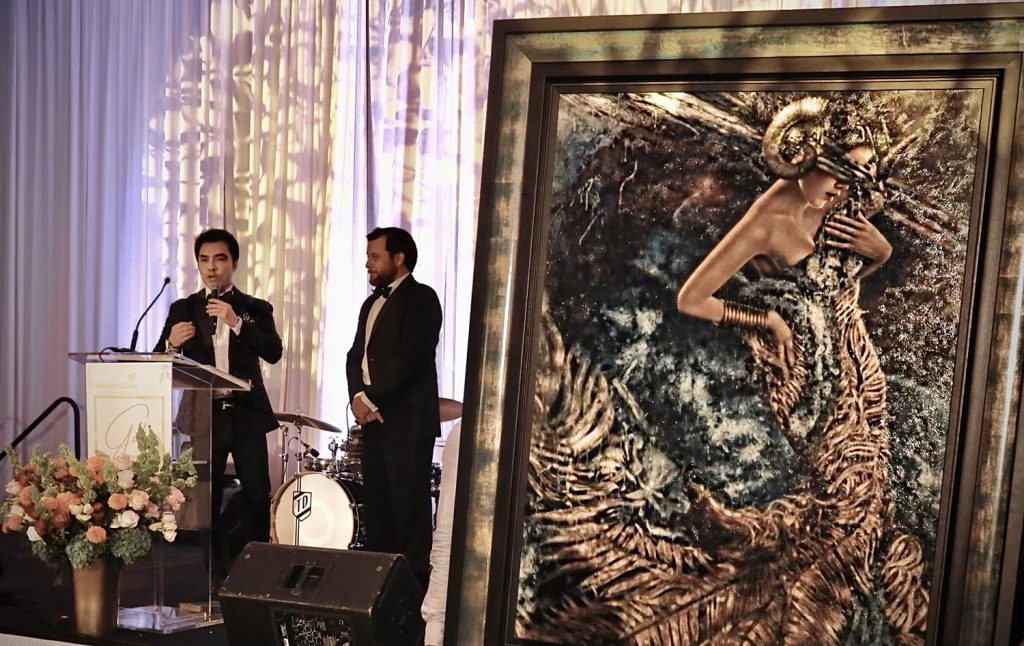 Winn's exclusive artwork raised more than $100,000.
A lifelong philanthropist, Winn has raised millions of dollars for charities in the US and Asia with a focus on underprivileged children and families in the U.S. and Vietnam.
Also Included in the auction was a rare Argillet copper-plate etching by Salvador Dali titled "Diane De Poitiers" which was exhibited with Winn's "Icara" at a 2019 Shanghai Art Museum exhibition.
"For the second consecutive year, our annual Gala has raised a record amount, and I would like to once again express our heart-felt appreciation for our loyal donors and sponsors who believe and share in our commitment to enhancing the health of our served communities," said Marcia Manker, CEO of MemorialCare Orange Coast Medical Center. "I ardently believe that MemorialCare Cancer Institute's incredibly skilled and experienced team of physicians, nurses, and support staff rival our nation's finest academic cancer centers because of their tireless commitment to providing personalized and compassionate patient care."
It is estimated that nearly 2 million people in the United States will be diagnosed with cancer in 2023 and more than 600,000 people will succumb to this complex disease. The MemorialCare Cancer Institute at Orange Coast Medical Center remains steadfast in its mission to improve outcomes and quality of life for patients with cancer through advanced, personalized care; groundbreaking clinical research; and compassionate support services to enhance mental, emotional and physical well-being.
According to Jack Jacoub, MD, oncologist and medical director of the MemorialCare Cancer Institute at Orange Coast Medical Center, "The funds raised from the Gala will enable us to further add to our recent significant enhancements, including an onsite comprehensive radiation oncology program, access for our patients to many of the most novel clinical trials available, and new technologies, such as AI software that can accurately predict the probability of breast cancer in women going forward five years. We are relentless in our pursuit to provide the highest quality of care available to patients with cancer."
For more information about MemorialCare Cancer Institute at Orange Coast Medical Center or to donate to Orange Coast Medical Center, please call (714) 378-7478 or visit www.memorialcare.org/giveoc.