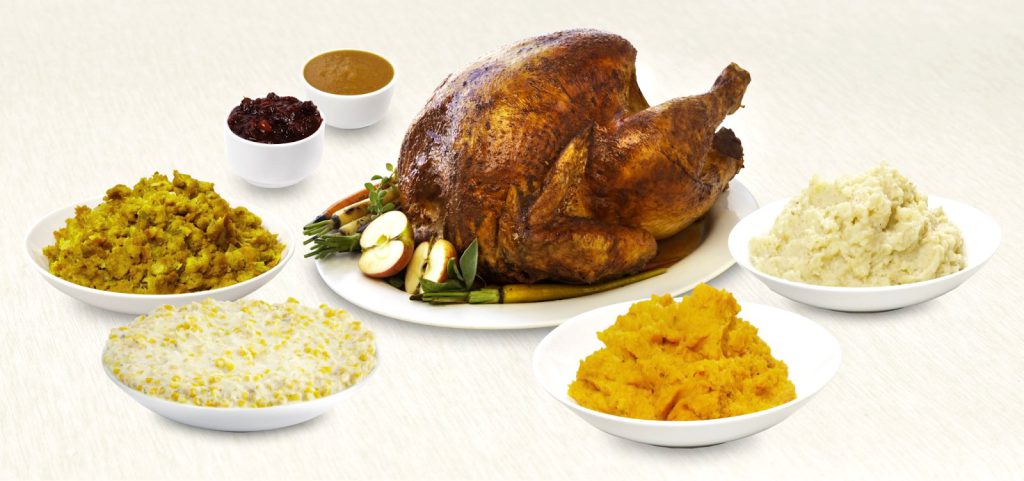 Still considering the best way to prepare a Thanksgiving dinner? Try Gelson's in Newport Beach.
No, we're not talking about a frozen Butterball. Let Gelson's cook the entire meal so you don't have to.
This year, Gelson's has an array of pre-cooked selections include all your traditional favorites, plant-based options and an à la carte menu customizable for any gathering.
Selections include classics like roasted turkey and gravy, spiral glazed ham, prime rib, cornbread stuffing, cranberry sauce and mashed potatoes, and plant-based options including the hazelnut cranberry roast en croute and the celebration roast with gravy.
Aside from the pre-cooked dinners, customers may also purchase dishes à la carte, including the whole roast turkey, mashed potatoes and butterflake dinner rolls.
You can also select wines from Gelson's collection to accompany the holiday meal.
Need decorations? Gelson's cornucopia floral centerpiece features an arrangement of fall-themed florals.
All Orders must be placed by November 22. Pick up orders through November 24 (in case you are celebrating a day late). Gelson's will be closing early on Thanksgiving Day, so if you are picking up that day, arrive before 1 p.m.
For a list of complete Meal and À La Carte selections and to place all pre-orders, go to https://www.gelsons.com/shop/holiday-meals/thanksgiving.