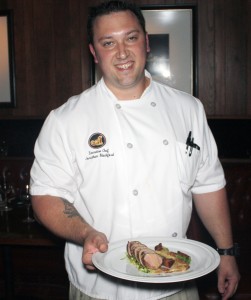 By Christopher Trela and Catherine Del Casale | NB Indy
Springtime means spring menus at local restaurants. We've been out and about sampling new menu items, and quickly found several favorites.
A Restaurant
A Restaurant Chef Jon Blackford regularly updates his menus to reflect the changing seasons. His spring menu features Brussels sprout leaves with capers and lemon, BBQ octopus with crispy chickpeas and black olives, crispy pork belly, garlic and wine sausage with herb spaetzle, jumbo diver scallops with carrot mash, Scottish salmon, lamb shank, and other creative dishes.
We attended a media tasting and were able to try a number of items.
"I'm not usually a fan of tartare, but A Restaurant's steak tartare surprised me," said Catherine. "It had capers, mustard, quail egg, romano, arugula and the
 special ingredient that made it stand out—truffle oil. It was served with crispy bits of toast that weren't so crisp that it broke into pieces but crisp enough that it didn't get soggy. The mustard also gave the dish a nice kick."
"I like octopus when it's prepared correctly, and the barbequed octopus here was excellent," opined Christopher. "It was firm yet tender, almost like octopus sausage, and the other ingredients in the dish added textures and flavors."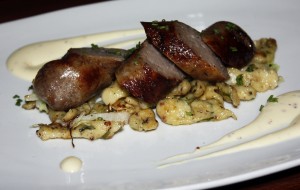 "Another dish that I don't find often when I go out was the spring garlic and red wine sausage," said Catherine. "This is a great appetizer to share or to have as your main course joined by one of their unique desserts such as the fluffernutter. Normally I'm not big into rich desserts, especially ones with peanut butter, but this one had the perfect combination of rich Butterfinger-like pieces mixed with light whipped "fluff." I could have easily devoured the whole bowl."
For reservations or more information, call (949) 650-6505 or visit ARestaurantNB.com.
Landmark
Landmark's new chef, Ryan Robertson, was trained by chefs who worked for Thomas Keller at the French Laundry in Napa Valley and Per Se in New York. His cooking philosophy consists of the love of pure flavor and capturing the flavors of the season.
His menu at Landmark reflects that.
"I was impressed with the starter, prosciutto wrapped asparagus ($12), which featured crisp, bright green asparagus wrapped in bacon and topped with a poached egg, balsamic, lemon aioli and sliced Parmesan," said Catherine. "The house cut fries are a must. They are crisp on the outside with a slight soft center and aren't overly saturated in grease or salt. They are served with ketchup and a truffle aioli. For dessert, I recommend the shortcake ($9), which has macerated berries (strawberries, blueberries, blackberries), lemon mascarpone crème, raspberry coulis and lemon syrup. The shortcake has a light sweetness to it but is a strong base for the sweetness of the fruits."
Call (949) 675-5556 or visit LandmarkNewport.com.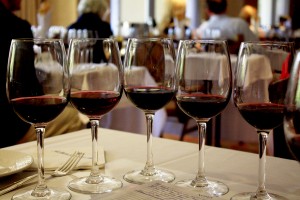 Newport Beach Wine Festival
Here's a great reason to stay in town over memorial weekend: the 11th annual Newport Beach Wine Festival at Balboa Bay Resort.
We've attended the wine festival the last several years and can safely say it's one of the best food and wine events in So Cal.
The festival starts on Friday, May 23, with a six course dinner called Master Sommelier Coasting Through California Wine Dinner. Each course is paired with wines from specific regions of California.
On Saturday, options include a cooking class and two wine seminars, followed by the Grand Tasting that night. That signature event features 90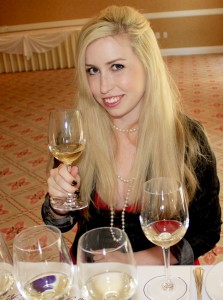 wineries and endless displays of seafood, caviar, cheeses, meats, and desserts.
The festival ends on Sunday, May 25 with three unique events: Beer for Breakfast (yes, beer paired with various dishes), All American Seafood Festival held on the resort's seaside lawn, and Cigar on the Rocks.
Tickets are $45 to $195 depending on the event. For more information on the Newport Beach Wine Festival, call (949) 630-4145 or visit BalboaBayResort.com.