By Christopher Trela and Catherine Del Casale | NB Indy
What's the best wine to serve with Thanksgiving dinner?
Many wine experts will simply say it's whatever wine you like to drink, but matching wine with food can enhance the enjoyment of the meal.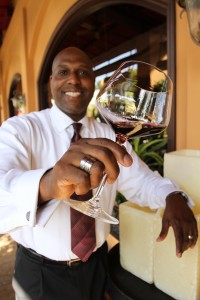 We decided to ask William Lewis, sommelier for The Winery Restaurant in Tustin who is also creating the massive wine list for the restaurant's soon-to-open Newport location, for his advice on wine pairings for the holidays.
"I love a good rosé during Thanksgiving," said Lewis. "But I also like to get people to try different varietals not familiar to them, like a malbec, or New Zealand pinot noir, or a South African red. I also like the South African chardonnays, they have good minerality and finish clean like a sauvignon blanc."
Basically, said Lewis, "you want something that gets you excited, that dances on the palate, and gives you different sense. When you put food with it, it should be a bigger flavor in your mouth—like putting bananas with chocolate, or port with bleu cheese."
Lewis noted that you can't go wrong starting a meal with champagne. From there, he suggests a sweet and fruity zinfandel.
"That goes great with turkey and cranberry sauce, yams—it becomes a bigger flavor. That's what happens with a good zinfandel. It's a weightier wine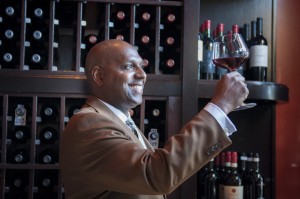 and goes with lots of meats like a roast or even leg of lamb—zin adds more fruit to it and balances the gamey flavor. Zinfandel is awesome with big, rich gamey flavors. I like the ones from Paso Robles, they're rich with a little more sugar."
Some people prefer duck to turkey, which means going with something darker, such as a Syrah, suggested Lewis.
"Syrah has notes of leather, darker berries and fruit, but can also have brown sugar flavor, and it's smoky. Duck and Syrah is an awesome combination."
Most Thanksgiving tables include pies, usually pumpkin and often fruit pies. Lewis said zinfandel still works with those, but that's also a good time to switch to sparkling wine, muscato, or even ice wine.
And the best wine to bring as a gift?
"There are three default wines–champagne, medium dry Riesling, or pinot noir. You want something in the $20 to $30 range. Bring two bottles—a champagne and a red. You can never lose if you bring pinot noir."
For more information, visit TheWineryRestaurant.net.
Wine and Lobster?
Another option this season is to stuff a lobster, not a turkey, and the place to enjoy stuffed lobster is Bluewater Grill.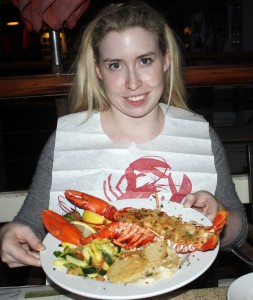 This is a special promotion that Bluewater does every year, and has become very popular with diners. It features a whole Maine lobster stuffed with a special shrimp and buttery panko-crumb stuffing, and served with either New England or Manhattan clam chowder, two sides, unlimited fresh sourdough bread, and a Bluewater Grill bib. The price is $29.95, which we thought was a terrific value when we tried the stuffed lobster dinner last week.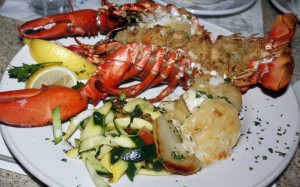 "If you're ready to mix your love of seafood and Thanksgiving classics together you've come to the right place," noted Catherine when the lobster arrived at our table. "I am impressed with how well the flavors of the lobster, shrimp and stuffing go together. I also like the Oyster Bay Sauvignon Blanc from New Zealand with the lobster—it's light, crisp and has a nice combination of fruit flavors that goes well with the dish."
"I agree, although I prefer the St. Supery Sauvignon Blanc," I countered. "And I'm amazed at how much lobster meat you get."
We opted to share a slice of key lime pie, and agreed it was a perfect way to end a perfect meal.
For more information on Bluewater Grill, visit bluewatergrill.com.