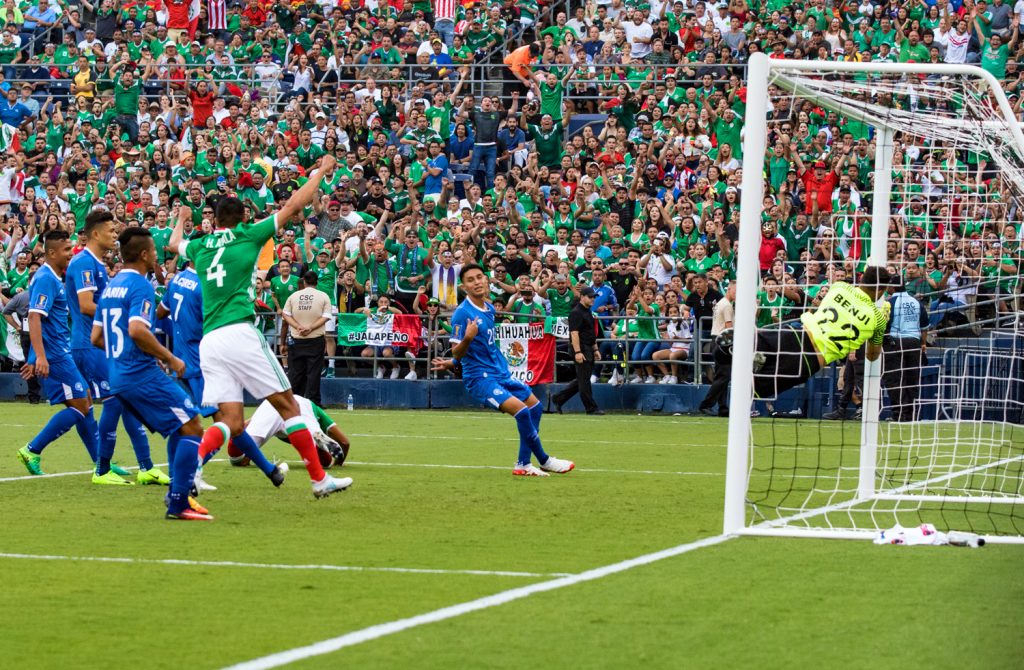 Mexico launched its title defense with an impressive 3-1 win over El Salvador as both opened their 2017 CONCACAF Gold Cup campaigns in front of a crowd of 53,133 at Qualcomm Stadium.
Mexico raced out to a 1-0 lead in the eighth minute, when Guadalajara defender Hedgardo Marin latched onto an Elias Hernandez free kick at the back post, leapt over defender Bryan Tamacas and headed in from the edge of the six-yard box.
Newport Beach Indy photographer Jim Collins was there to capture the action and the goal.