By Elizabeth Greenberg | NB Indy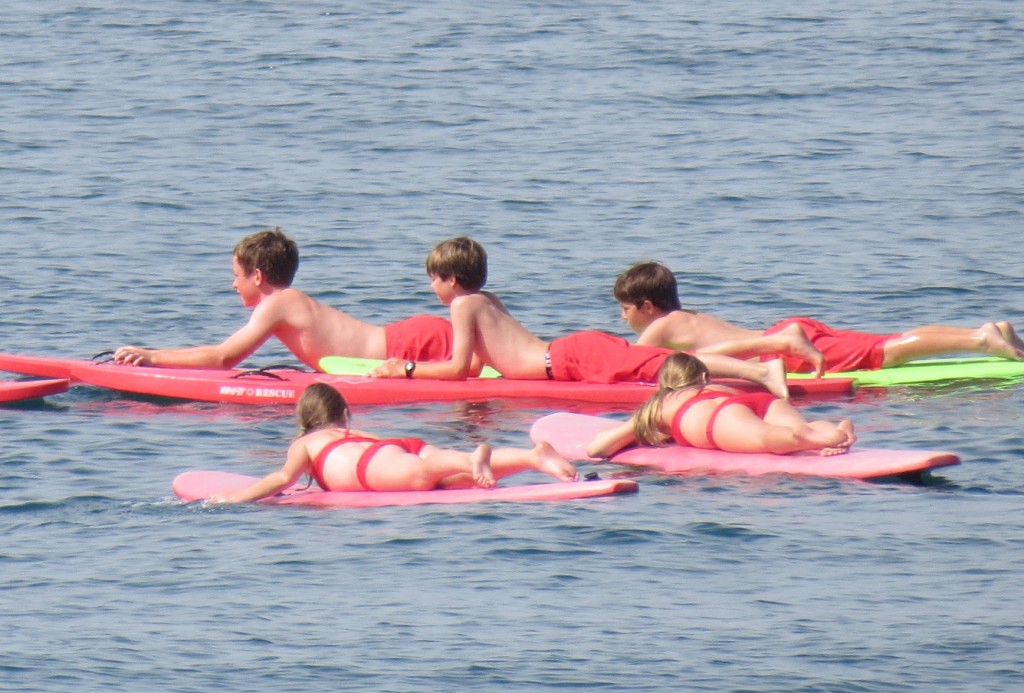 Down at the beach, it's not all fun and games.
Well, maybe it is fun and games, even for the children participating in Newport Beach Junior Lifeguards, who train hard all summer. But there's more to this iconic local program than just learning how to swim in the ocean.
According to Newport Beach lifeguard George "Skeeter" Leeper, it's about  "learning how to be safe in the ocean, and it's about building confidence in youngsters."
Because participants can be as young as 9 years old, getting them comfortable in the ocean is a major first step of the program.
"I think that half of life is done outdoors," Leeper said, "and there is no other program around that kind of teaches you how to survive in the wild."
After a couple of years being a Junior Lifeguard, kids tend to overcome their previous fears of the ocean, which in Newport Beach is their own backyard.
The program is designed so students have a lot of fun as they learn about the ocean and their environment, but there is a serious side to the camp.
Push-ups are a corporal punishment for campers that are out of uniform or for even saying the "Y" word, which is "yeah" instead of "yes."
"A lot of kids learn that it's important to be dressed and ready for the day" during roll call, Leeper implied, though he thought the "Y" word tradition is not the most important lesson of the program.
During the day, the Junior Guards are spilt into groups of about 20 participants, usually according to age. That's when the bonding happens, and also when most of the activities occur. The kids partake in various ocean-oriented games and sports, such as swimming, paddleboarding, and even playing an ocean version of musical chairs. They also put their training to use in competitions such as running and swimming races.
"It's a lot like summer camp," Leeper said, "except for the aspect that all of our instructors are ocean lifeguards."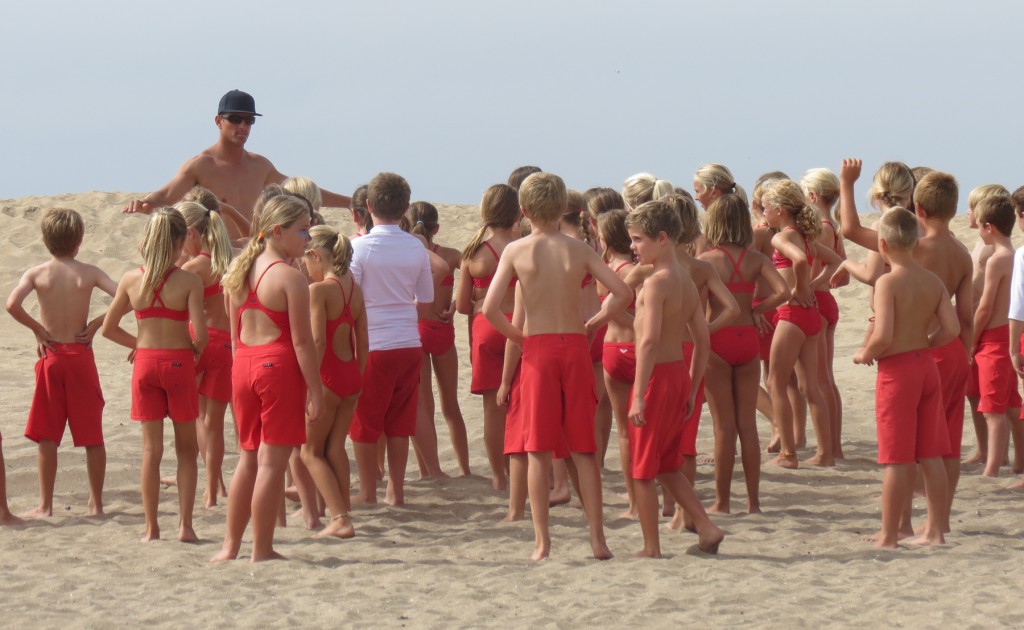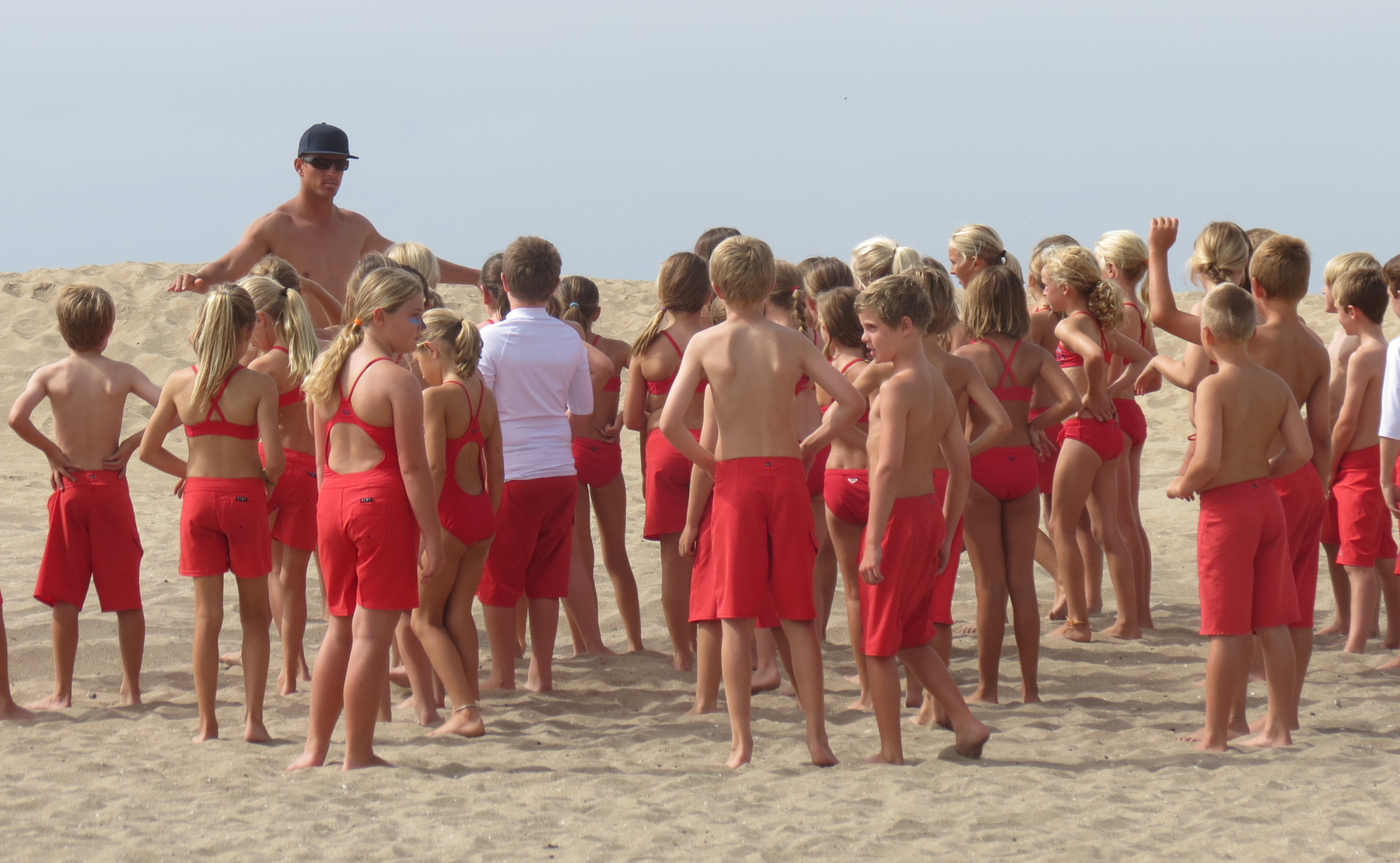 Many of the lifeguards were once a part of the program, which started in 1984. There are now three generations of lifeguards working at the program, including Leeper, who participated in 1989.
Leeper and the other lifeguards are role models for the young kids, who look up to them because, as lifeguards, they really have saved peoples' lives.
The kids participating range from age 9 to 16, and so do their skills in the ocean. The program trains them throughout the summer, but certain skills are a pre-requisite.
Physical fitness is a huge part of the camp. To even be accepted into the camp, candidates must swim 100 yards under a certain amount of time, and tread water for three minutes without any help.
Besides physical activity, Junior Guards get a bit of an education on ocean literacy and marine biology. They learn about the ocean environment as well as marine biology basics.
Some activities the little lifeguards are looking forward to this year are body surfing, the pier jump, and of course, the monster mile.
The monster mile is a huge part of Junior Lifeguards. Though it is not mandatory, almost everyone participates in this one-mile run and one-mile swim event. Every year they have a surprise sub-theme, and the young participants dress up in costumes.
Another optional competition is the intense Gray Lunde Iron Man. A five-mile run and a one-mile swim, this event earns its superhero title. Because of the extreme physical activity, permission from an instructor is required.
It's too late to sign up this year, but tryouts for the Junior Lifeguards summer 2014 program begin early next spring.
For more information, visit newportbeachca.gov. The Junior Lifeguard program is listed under the fire department's page.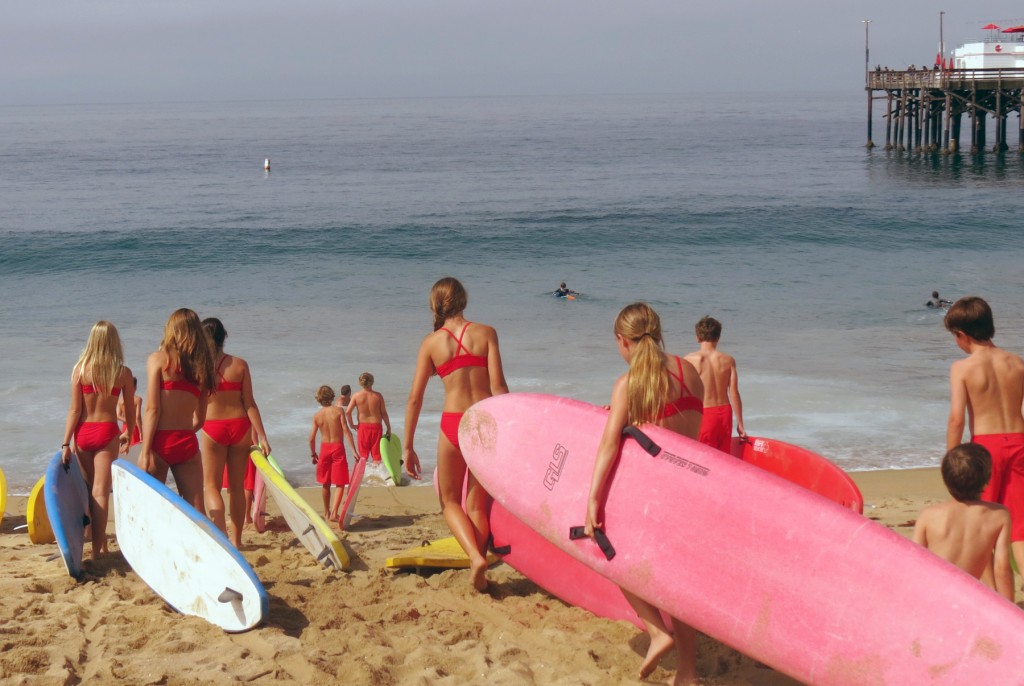 Elizabeth Greenberg is a sophomore attending Corona del Mar high school, and is a reporter for her school newspaper. She is interning for the Indy this summer.