By Elizabeth Greenberg | NB Indy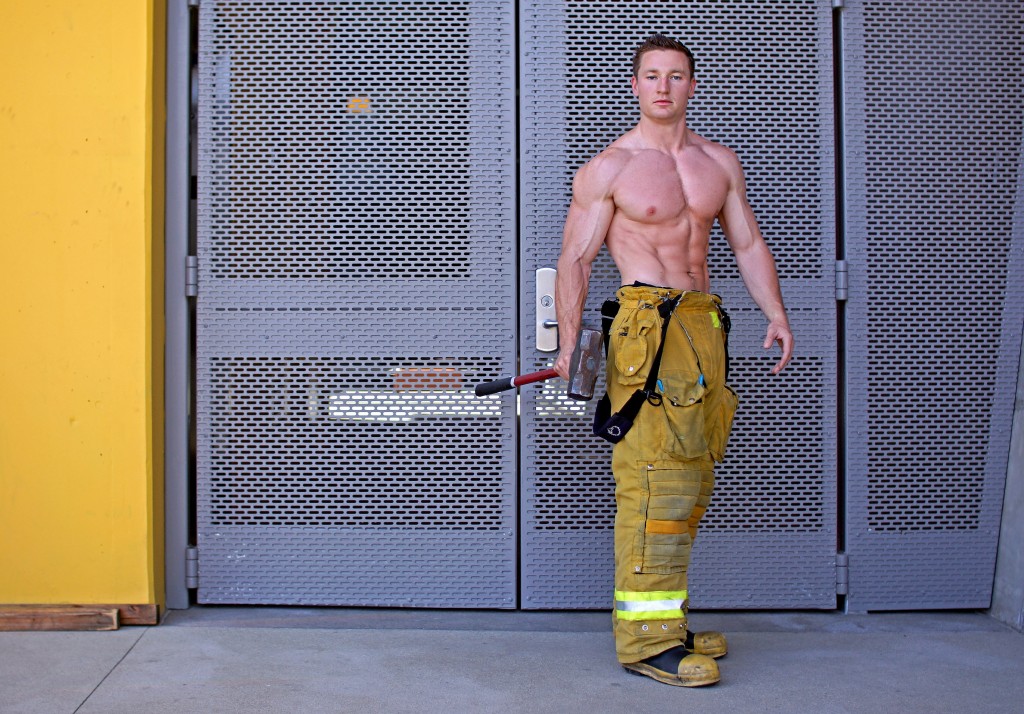 Calling all ladies! Looking for a fun and alluring night out with the girls? Want to support a good cause?
Kill two birds with one stone on Saturday, July 13, at the 11th Annual Firefighter Bachelor Auction, with proceeds benefiting the Alisa Ann Ruch Burn Foundation.
"Ladies should expect a fun night out with the girls, 10 firefighters, and a good brawl over winning a date," said committee chairwoman and Newport Beach resident, Jaclyn Duarte, a volunteer for the foundation.
Guests will join 10 sexy Southern California firemen at CP Restaurant and Lounge, 2800 W. Coast Hwy., at 7 p.m. The all-female event will include free hors d'oeuvres, raffle prizes, silent auction items, drinks, and dancing. Silent auction and raffle gifts include botox and massage packages, designer items, make-up, and much more.
General admission is $35, but $75 earns the guest VIP status, which includes goodie bags filled with everything a woman needs, plus a champagne reception with the bachelors.
The one thing that isn't included in the goodie bags will be offered at the live auction: Group and private dates with the heroes.
The group date will take place on July 21, with a romantic Newport Beach harbor boat ride and dinner by the bay. Or, ladies can be swooned by a hero on a private date of their choosing.
Another item that's for sale is the elite 2014 Firefighter Bachelor Calendar, which will include eight of the firefighters up for auction at the event.
"The cause is pretty close to my heart," said 28 year-old Tim Cody, who has been a firefighter for five years, and has seen and helped many burn victims. "Anything that I can do to help out burn victims and prevent burn injuries, I'll do."
The foundation helps survivors with treatments, peer support, medical supplies and assistance, scholarships, and training for nurses and firefighters. AARBF also educates elementary school students about fire safety, and coined the ever so popular "Stop, Drop, and Roll" phrase.
"Burn survivors" is a term used instead of burn victims for one important reason: These people have survived a horrible ordeal they must live with everyday for the rest of their lives.
Simply by buying a ticket, people can help these brave survivors get through life a little easier.
The Alisa Ann Ruch Burn Foundation has offices based out of Burbank, Fresno, and San Francisco, and supports burn survivors statewide, including Orange County.
Duarte worked hard to bring the event to Newport Beach.
"It's a new event for Newport Beach," she said, "there have been 10 previous ones, usually in San Francisco, and it's a fun event to plan."
Last year, AARBF made close to $20,000, and Duarte said that they "hope for $25,000 this year."
Last year's highest bid was $3,000, so it may be hard to beat.
But Duarte is confident. All but one of the participating firefighters are in their 20s and 30s, she explained. Their oldest bachelor is 47, but according to Duarte, he still has a six-pack. With guys like that to bid on, $25,000 does not seem like a hopeless dream, she added.
Jimmy Gonzales, 32, has been a firefighter paramedic for six years, and this is his first time participating in the event.
"When I'm not a work I try to help out, and give back," Gonzales said, "and this seems fun and different. And it's for a good cause."
Local ladies are encouraged to make plans with their girlfriends to attend the 11th Annual Firefighter Bachelor Auction on July 13, Duarte said, and bid to win a date with a hero while helping out an amazing cause, all in one night.
Tickets are available at the door or can be bought early at bachelorauction2013.eventbrite.com.For details about the event, contact Jennifer Radics at (818) 848-0223 or [email protected].
For more information and to donate directly to the foundation, visit aarbf.org.