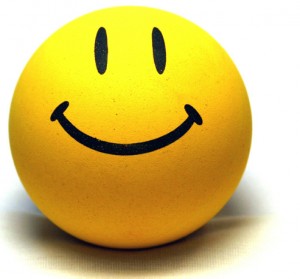 We sat in the car at the airport, about to say our good-byes.
It had been a fun weekend, full of laughs with my longtime friend and her three children. I didn't want to end on a sad note, but I did have something to say.
"Life is not always what we want it to be or how we plan it," I told my Godson and his little brother and sister. "But I love you very much and I've known both of your parents for a very long time and I know they both love you very much."
Divorce is hard, and knowing what, if anything, to say to kids going through it, can be awkward and difficult. Even if the words I chose were not the perfect ones, I wanted at the very least, to acknowledge their huge life change and give them inspiration.  Especially considering the fact that their mom, Jenni, introduced me to my husband in college and at our wedding, she met and later married our Best Man. We are like family.
I pulled the little paper bag out and unwrapped purple and red tissue paper to reveal little shiny colorful balls of fired clay. Artist Mark Borella, a sculptor and photographer, had used some leftover lumps of clay to make little smiley faces, which he gave to his friend's young son who was battling cancer. He told them, "I know there is nothing I can say or do to make you feel better so I though I would bring you some smiles to help you get your smile back."
He now sells them. Seeds of happiness have been planted around the world.
I told the kids I was giving each of them two: one to keep, and one to give away to someone who may be struggling or sad. Zach, the middle child, immediately said, "I know who I'm giving mine to."
I shared my mom's saying with them that she taught me years ago: "I felt sorry for myself because I had no shoes, until I met the man with no feet."
The message: there's always someone you can help, even if you're going through a difficult time.
Seeds of Happiness are also symbolic because just when you think life has given you useless leftovers, you can turn them into something great.
But the inspiration doesn't stop there. I purchased the Seeds of Happiness at Art for the Soul on Marine Ave. on Balboa Island. The owner, Valinda Martin, took what life left her 20 years ago and molded it into something vibrant and beautiful.
After a freak boating accident left her paralyzed and wheelchair bound for life, she changed careers. Valinda opened her whimsical and funky store on Balboa Island about five years after her accident. Art for the Soul is stocked with art, home furnishings, jewelry, and gifts that inspire and uplift people. It's impossible not to walk in there and be filled with inspiration.
Still searching for the right words, I left the precious kids with one more saying that my grandmother used to say: "Man plans and God laughs."
We don't always have control over what happens in our lives. But that doesn't mean there aren't a million reasons to smile.