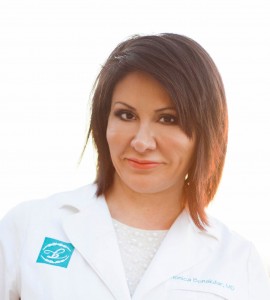 We all want to achieve that timeless beauty we see in gracefully-aging movie stars, but sometimes we need a little help.
That's where Bonakdar Institute comes in.
Founder Dr. Monica Bonakdar, a cosmetic and laser surgeon, is celebrating 20 years of practicing cosmetic dermatology in Newport Beach.
Since Dr. Bonakder offers a variety of anti-aging treatments, I asked her about some of the most popular treatment options and how the process works.
Dr. Bonakdar is focused on personalized patient care, and provides patients with a complete comprehensive care plan. Patients have their photo taken using specialized cameras that can assess the volume loss of the face and help identify what fillers may be right for each person, while a computerized skin analysis looks at the spots on top of and below the skin to help determine the best course of action to lessen the signs of UV damage and wrinkles.
Depending on the focus of the consult, different diagnostic tools will be used to not only show the patient what is happening but to also show progress after follow-up photos are taken.
Unlike surgery, where once you make the decision there's no turning back, cosmetic dermatology allows you to test the waters and see what certain procedures do for you. Patients can allows decide to stop treatment if it's not right for them.
"I have fun with what I do, and I try to be there for my clients and support them. It's very low pressure. Some people really need to think it over and reexamine the options, while others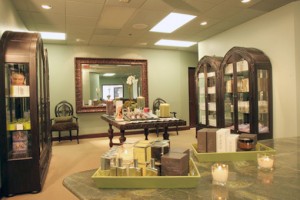 are fast purchasers. It lends itself to very many different personalities and many different shopping styles," says Dr. Bonakdar, who works one-on-one with all of her patients, performing all of the injectables and lasers herself.
Another benefit of non-invasive cosmetic treatment is the lack of down time. For the busy working professional, it can sometimes be hard to take time off of work, but with appointments that can be as short as 15 minutes, a lunchtime injection every few months is easily doable.
Some of the most popular treatments (in addition to injectables) are the skin color correction lasers such as IPL and Fraxel. Not only do they help with discoloration caused by skin damage, but will also leave you with tighter skin. These treatments usually take a little longer—depending on the intensity, they can last a couple of hours.
With swimsuit season quickly approaching, who wouldn't want help with those stubborn trouble spots, especially around the waistline.
Dr. Bonakdar offers body contouring with Liposonix, which uses ultrasound energy to destroy fat cells. The treatment lasts about an hour, and usually one session is needed to blast the unwanted fat permanently.  This is not a weight loss treatment, but is an option for someone who is active, eats right and is in a good BMI range, but has a trouble spot that just won't go away.
For more information, visit bonakdarinstitute.com.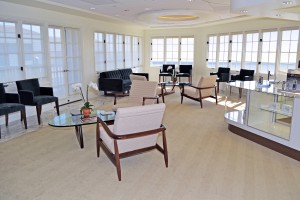 March Madness "Widows Ball" at CosmetiCare
While your significant other is glued to the TV this weekend, cheering on their basketball team during March Madness, you can be trying out the latest topical, non-surgical, minimally-invasive procedures at a discounted rate.
CosmetiCare, a medspa based in Newport Beach, is offering discounts on Botox, filler and laser treatments during the playoffs.
Dubbed "Widows Ball," the discount treatments are available March 27 – 30, April 5, and April 7.
As an added bonus, a portion of the revenue generated at the "Widow's Ball" will be donated to the Magic Mirror Foundation, a nonprofit that offers no-cost plastic surgery to people faced with abnormalities due to accidents, genetics, abuse, or cancer.
For more information visit CosmetiCare.com.