It's impossible to ignore the grand piano in the Bayside Restaurant lounge, just as it's impossible to ignore the musical masters that tinkle the ivories while diners enjoy dinner and a cocktail.
Bayside is one of the few restaurants that offers live music most nights of the week, meaning customers can almost always count on seeing – and hearing – some of the best local musicians.
Among these are two men who have become something of musical legends in Newport Beach, both for their talents and their longevity: Ron Kobayashi and Jim Roberts.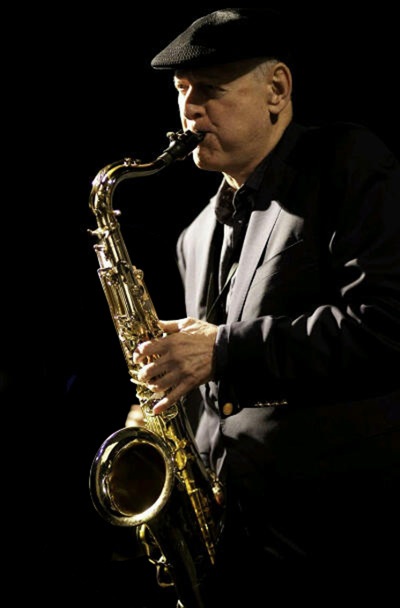 I frequent Bayside on Thursday nights, when Kobayashi performs with a trio that includes Rick Iiles on bass and Jerry Mandel on sax, along with vocalist Debi Raven. All are superb musicians on their own, but even better when blended—like a musical muddled cocktail (although I prefer wine with my jazz).
Kobayashi has performed and recorded with such diverse musical legends as Mel Torme and Peter Frampton, and has shared the stage with David Sanborn, David Benoit, and Cirque du Soleil. In 1992, he performed for President Clinton, and was nominated in the "Best Jazz" category of the 2012 OC Music Awards.
Sax man Jerry Mandel has been joining Kobayashi at various gigs for the past several years. The former president of the Orange County Performing Arts Center (now the Segerstrom Center for the Arts) has been mad about jazz since he was a boy, but it's only been in the past decade that Mandel has ramped up his musical passion.
While some men hit the gym at lunchtime, Mandel would sneak off to a practice room in the OCPAC basement and work on his musical scales.
"That's what got me back into music," recalls Mandel of his years at The Center. "I was around the arts day and night, and eventually it started to feel like owning a golf course and never hitting a ball. I made a commitment to pick up the saxophone, and now I've gotten pretty good."
So good, in fact, that Mandel now fronts his own band: The Jerry Mandel Swinging The Standards Jazz Band, a seven-piece outfit that includes Kobayashi and other guest musicians.
Naturally, Mandel's band is too big for a typical restaurant gig, but local jazz fans can experience the Swinging the Standards Jazz Band during a free concert at Grant Howald Park in Newport Beach at 6 p.m. on Sunday, June 10. The concert is a kickoff to the summer concert series sponsored by the Newport Beach Arts Commission. Residents are welcome to bring lawn chairs and a picnic while enjoying Mandel's music.
Jim Roberts is something of an institution in Newport Beach, and currently plays at Bayside on Sunday nights, Balboa Bay Club on Mondays and Tuesdays, and Newport Beach Yacht Club on Wednesdays and Saturdays.
Roberts has been in show business for more than 50 years, dating back to when he was a member of the Bel-Airs and recorded the hit surf song, "Mr. Moto."
He's performed with The Beach Boys and Jan and Dean, recorded 13 albums, and played in various nightclubs before moving to Newport Beach in 1979. He became a staple at the Pacific Club, then The Ritz Restaurant. Now, it takes multiple restaurants to show off Roberts' talents.
His years of performing in restaurants has given Roberts a unique perspective on the industry.
"A restaurant is like a parade," explains Roberts. "People come and go. Regulars come in but they may drift away, so you have a constant parade of audience that comes by. I like to look at the ambiance and create a mood that is most complimentary to the restaurant and to the food preparation. I am constantly playing to the audience, looking at the age group and volume of conversation, and making sure to present something that is most conducive to a great restaurant experience. And that is what keeps me working."
Roberts is not simply a musician, he's a showman, which is a fitting description when watching Roberts act out a song like "Music of the Night" from Phantom of the Opera. Not many musicians would stand on their piano bench while belting out the final notes of a song, but Roberts does.
"When the audience is paying attention and applauding, I like to do something unique and add a wow factor. I get paid by the restaurant and want to do everything I can to stimulate business. They're here to sell food and drink, and I am here to provide entertainment."
One reason Roberts is so popular: he has arrangements for 470 songs at his disposal, based on requests that customers have asked for over the years.
"I play what I think people want to hear," notes Roberts. "I'm constantly adding new songs and arrangements, which helps me grow as a musician."
One final personal note – if you see a tip jar on the piano, use it. It lets Kobayashi and Roberts know you enjoyed the music, and that their musicianship is appreciated.