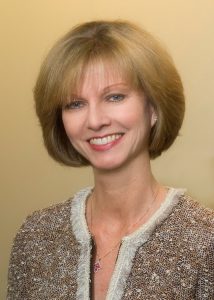 Submissions are currently being accepted by the Orange County Chapter of the Association of Fundraising Professionals for businesses, corporations, schools, nonprofit organizations, and individuals for the 2016 National Philanthropy Day Orange County Awards Luncheon scheduled for Thursday, November 17, 2016.
This year's effort, themed "Giving is Always in Season," continues to be the premier awards event in Orange County, which honors businesses, groups and individuals for their outstanding philanthropic activities in the community.
Submissions must be completed online at npdoc.org. The deadline for submissions is Tuesday, May 31, 2016.
National Philanthropy Day was conceived and organized in the 1980s by Orange County resident Doug Freeman. It was initially celebrated in 1986, when then-President Ronald Reagan signed a proclamation officially recognizing Nov. 15, 1986 as National Philanthropy Day. Since then, thousands of honorees have been recognized across North America. Orange County philanthropists honored have included Donald Bren, Marion Knott, Henry and Susan Samueli, Henry Segerstrom, General William and Willa Dean Lyon, and Marybelle and S. Paul Musco.
National Philanthropy Day Orange County award categories include Legacy Award, Outstanding Founder, Outstanding Philanthropic Group, Outstanding Philanthropist, Outstanding Volunteer Fundraiser, Outstanding Youth or Youth Group (under 21 years of age), Outstanding Large Corporation or Business (500 employees or more), Outstanding Mid-Size Corporation or Business (51 to 499 employees), Outstanding Small Corporation or Business (1 to 50 employees).
Newport Beach resident Sandy Segerstrom Daniels, a noted community philanthropist and 2015 NPD-OC Legacy Award honoree, is the Honorary Chair for the 31st anniversary event. Event Co-Chairs are Catherine Spear and Julia Foster.
For further information on the event, visit npdoc.org.