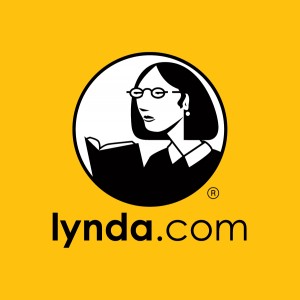 As if the concerts, art displays, lectures, cooking courses, book clubs, and of course the sea of actual books weren't already enough, residents of Newport Beach now have a new reason to become patrons of the library.
Through a generous donation from the Newport Beach Library Foundation, your library card also now provides free access to the membership only e-learning website, Lynda.com.
Lynda.com was founded in 1995 by special effects animator and multimedia professor, Lynda Weinman, and her husband, Bruce Heavin. Both affiliated with Art Center College of Design in Pasadena, Weinman and Heavin initially conceptualized the website as a place Weinman's students could go for free online support while taking her classes.
In the ensuing years, Lynda.com has evolved from free web resource, to a place to access Weinman's books on web design, to its current, and most far-reaching incarnation, a one-stop shop for classes and tutorials on just about any technology-based topic.
Recently acquired by LinkedIn, in a deal worth over one billion dollars, Lynda.com now operates as a subscription based e-learning website.
With memberships available on either a single month, or annual basis, subscribers have access to over 3,000 courses on a wide-range of topics, including animation, design, photography, and web applications.
Their services are appropriate not only for the professional looking to fine-tune their use of the latest software, but also for the regular Joe, who just wants to learn how to use Excel properly.
According to Lynda.com, their service "helps anyone learn business, software, technology and creative skills to achieve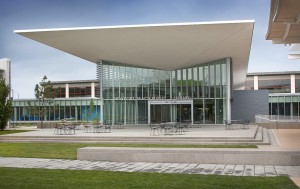 personal and professional goals. Through individual, corporate, academic and government subscriptions, members have access to the lynda.com video library of engaging, top-quality courses taught by recognized industry experts. The company also provides German, French and Spanish language content under the video2brain brand name."
With instructors who are at the top of their fields, and teach with a casual, relatable style, this seems to be just the resource to help amateurs and professionals alike get the most out of the software they use to complete just about any given project.
They also afford tech-savvy start-ups the opportunity, for a nominal fee, and a reasonable investment of time, to discover how to build apps, design web-pages, and access the support necessary to turn their skills into profitable business endeavors.
While courses can be several hours long, they are organized into short segments, allowing students to either dive into an in-depth learning experience, or simply tune into the segment that addresses their specific need.
And, with an average subscription cost of about $25 a month, having this service provided through the library can save patrons up to $300 a year.
Already providing everything from cultural enlightenment via the showcasing of local artists, to financial advice by way of seminars, to a platform for citizens to become involved in the community through Speak Up Newport, the Newport Beach Public Library continues, with the addition of new programs, to prove its commitment to the residents it serves.
In an age where the screen is rapidly redefining our need for books, research materials, and public forums, the library continues to find ways to draw the community together. Offering inviting study spaces for students, programs for young families, and opportunities for seniors to interact socially with those of shared interests, this latest program is just another example of how they have cemented their status as a vibrant and relevant part of the community.
For more information on the programs Newport Beach Public Library offers, please visit newportbeachlibrary.org.
Edie Crabtree is an avid reader and the mother of three active boys.  She can be reached at [email protected].