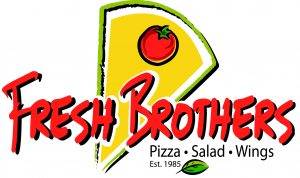 The new Fresh Brothers restaurant on Irvine Avenue in Newport Beach has been a hit since it opened two weeks ago, but the pizza purveyor has been collecting more than food fans.
Adam Goldberg, founder and CEO of Fresh Brothers, announced that the "Pay What You Want" fundraiser held to benefit local schools and to celebrate the June 9 opening of their Newport Mesa store brought in $3,750.00 in six hours.
"Fresh Brothers 'Pay What You Want' fundraisers are becoming a popular tradition that brings communities together to enjoy a meal and have fun while supporting their schools," Goldberg said.  "Customers are invited to dine in or take out and are encouraged to contribute the value of the meal to the school of their choice." 
"The amount collected at the Newport Mesa fundraiser, combined with the $11,400 raised at the most recent event at our Laguna Niguel store, brings the total amount Fresh Brothers raised for our local schools to $15,150.00 in just two weeks." Goldberg added. 
All the money collected in the Newport Mesa fundraiser will be donated to Mariners Elementary and Newport Harbor High School.
The first Fresh Brothers was opened in 2008 by Adam and Debbie Goldberg. Their goal was to take their traditional Chicago-style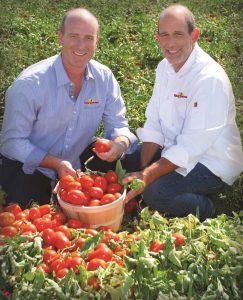 family recipes, originally created by Adam's older brother, Scott, and give them a fresh, healthy California twist.  
Fresh Brothers' sauce is packed with fresh tomatoes, not concentrate. The mozzarella is all natural, with no fillers, additives or preservatives. Nothing is ever fried; wings, bites, tenders, and even the Fresh fries are baked. The Fresh Kids Special, as featured on The Doctors television show, has a mix of five different finely-ground veggies blended into the pizza sauce.
For those following special diets, Fresh Brothers offers a gluten-free menu, as well as vegan options, including vegan cheese, vegan "chicken" bites and even vegan ranch and blue cheese dressing.  Fresh Brothers is also a nut-free restaurant.
"We're something new you can't find in Newport, which is a true old school mid-west pizza," said Goldberg when the first Newport location opened in August of 2014. "What makes Fresh Bothers different is not only the care we put into the pizza, but also the staffing and service. We treat our customers the way we want to be treated, and we make an excellent product. We work with charity organizations and do donations and fundraising events in our store and outside of our store. We found that if we give to the community, they give back to us."
For more information, visit FreshBrothers.com.
The Newport Mesa store is located at 1124 Irvine Ave. Visit FreshBrothers.com for more information.