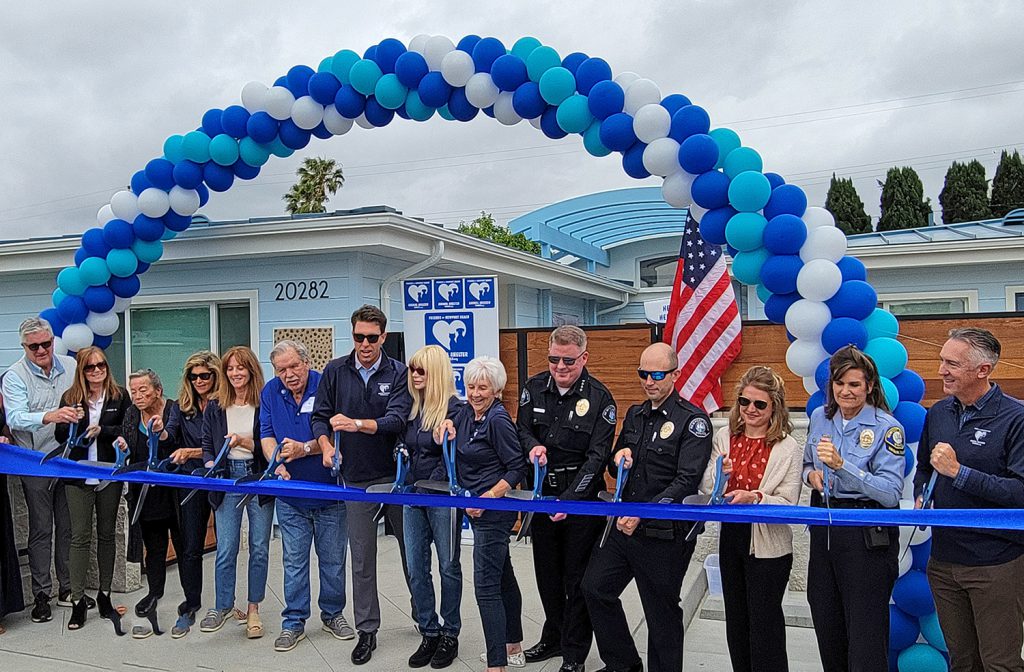 Newport Beach is going to the dogs, but that's a good thing!
On Thursday, May 25, Friends of Newport Beach Animal Shelter (FONBAS) celebrated the completion of construction of the Newport Beach Animal Shelter with a Ribbon Cutting Ceremony.
The ceremony included remarks from Newport Beach Mayor Noah Blom, who noted how any people have come together over the past few years to make this project a reality. "It's quite an achievement," he said.
Remarks were also made by FONBAS President Jon Langford, and there were presentations from Assemblymember Diane Dixon and Senator Janet Nguyen's offices.
Among the many Animal Shelter donors, community members and dignitaries in attendance: City Councilmember and FONBAS Board Member Robyn Grant, City Councilmembers Erik Weigand and Lauren Kleiman, Former Mayor Kevin Muldoon, Former City Councilmembers Joy Brenner and Jeff Herdman, City Manager Grace Leung, Fire Chief Jeff Boyles, Police Chief Joe Cartwright, Former Police Chief Jon Lewis, Community Development Director Seimone Jurjis, Deputy Community Development Director Jim Campbell, Former Assistant City Manager Carol Jacobs, and Newport Beach Chamber of Commerce CEO Steve Rosansky.
Also present was Animal Control Officer Valerie Schomburg with Officer Bubbles, her canine companion who serves as the shelter's mascot.
"FONBAS' mission is to support lost and displaced animals in our community." said Jon Langford, FONBAS President. "We work together with the City of Newport Beach to provide the extra care and services to make every animal adoptable."
According to information provided by FONBAS, the ribbon cutting celebrated the completion of a multi-year project that started in 2017 to raise money to purchase the land and construct a state-of-the-art animal shelter in a public-private partnership with the City of Newport Beach.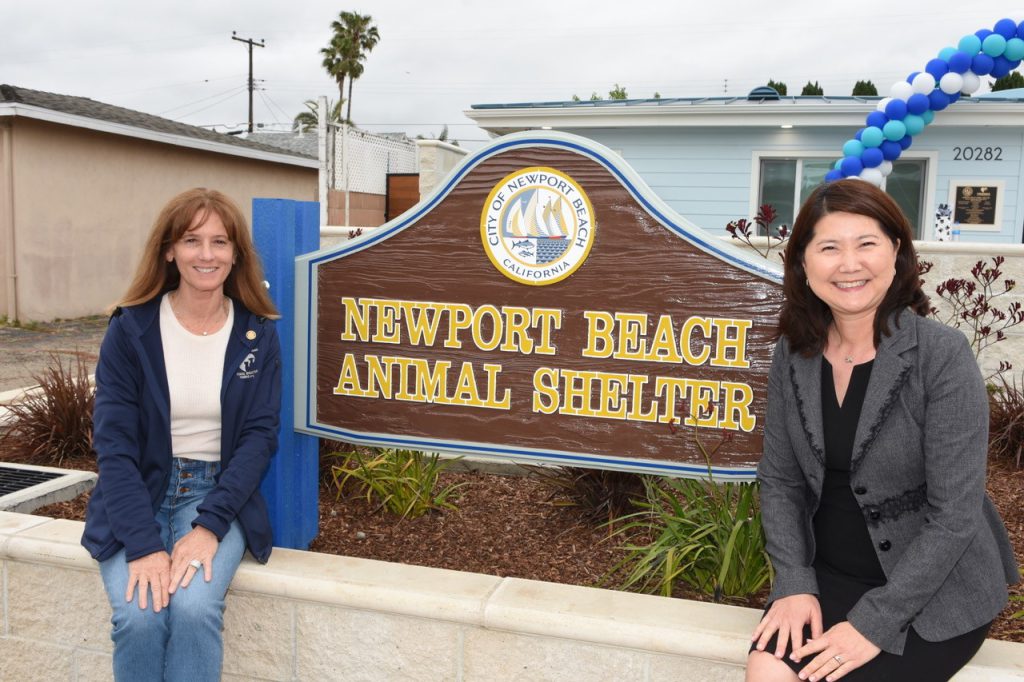 The new campus, which will officially open in June, includes a single-story, 1,600- square-foot building with a 750-square-foot kennel to house dogs, cats, and other animals, plus parking, two front-yard greeting areas, and a secure rear-yard exercise space.
"This project is a truly outstanding example of a public-private partnership funded entirely by private resources with the city as a recipient of a valuable permanent amenity to benefit the community" said FONBAS Board Member and Newport Beach City Council Member Robyn Grant.
To participate or become a FONBAS member go to www.FONBAS.org.