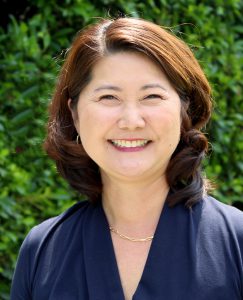 By Grace Leung, Newport Beach City Manager
Two cleanup events along the Newport Beach coastline on Saturday, January 23 drew about 160 volunteers who gathered and disposed of nearly 600 pounds of trash from the beaches.
The events were organized by two nonprofit groups, Orange County Coastkeeper and Surfrider North Orange County Chapter.
Coastkeeper brought 90 volunteers to clean up near the Newport Pier, which had been heavily impacted by trash and debris from the recent storms. Surfrider's 70 people focused on West Newport around Prospect St., which also had large amounts of trash that washed up during the storms.
Surfrider officials reported that a large percentage of the debris collected was of Styrofoam and single-use plastic material, reminding the public of the importance of reducing use of these materials and proper disposal of such items.
Thank you to Surfrider, Coastkeeper and all the volunteers for helping keep our beaches clean!
Balboa Pier Restrooms Reopen After Maintenance, Upgrades
The Balboa Pier public restrooms reopened this week following City maintenance and improvements.
The repairs and upgrades included exterior pressure washing and repainting, interior wall and plaster repairs, replacing older light fixtures with energy efficient LEDs, and addressing various plumbing needs. The restroom doors were replaced along with several wood posts and beams, and ventilation grates.
This work will prolong the life and use of the building, enhance the overall appearance of the area, and complement the neighboring Junior Lifeguard facility upon its completion this summer.
Non-Profit Groups Encouraged to Apply for Grant Funding Through Feb. 17
The City is accepting applications from non-profit organizations seeking to provide eligible programs and services to the public, including fair housing services, under the federal Community Development Block Grant (CDBG) program.
The City receives funding each year from the U.S. Dept. of Housing and Urban Development, which is distributed locally to non-profit programs that benefit those with low- and moderate-incomes, defined as households earning less than 80 percent of the median income in Orange County.
Applications will be accepted until 2 p.m. on Friday, February 17. For more information and to apply, visit the City's website: https://www.newportbeachca.gov/Home/Components/News/News/41426.
Sea Lion Humanely Euthanized After Harbor Rescue
Staff from the City's Harbor Department, in collaboration with the Pacific Marine Mammal Center (PMMC), rescued an injured sea lion from Newport Harbor on Monday, January 23. Unfortunately, the animal was later euthanized after an evaluation at the PMMC.
Harbor Department staff members Charles Lebano and Jeff Kadau recognized that a sea lion they encountered regularly in their patrol duties was injured. Lebano and Kadau contacted the PMMC, which advised them to gently capture the animal and make arrangements for a hand-off. They were able to coax the sea lion aboard a harbor patrol vessel, and transported it to the docks where they met PMMC staff.
Sadly, PMMC veterinarians later determined that the extent of the sea lion's injuries was too great, and the animal was humanely euthanized to prevent further suffering.
General Plan Committees to Host 2nd Joint Meeting Feb. 1
Newport Beach's General Plan Advisory Committee (GPAC) and the General Plan Update Steering Committee (GPUSC) will conduct a second joint meeting on Wednesday, February 1 at 6 p.m. in the Civic Center Community Room.
The two committees hosted the first joint meeting on Wednesday, January 18. Future meetings will also be recorded and made available to the public.
Please visit www.newportbeachca.gov/GPUpdate for more information and to sign up for e-notifications. The community is invited and encouraged to participate throughout the comprehensive review and update.
If you have any questions or to learn more, please contact City staff at [email protected].
Join a City Commission or Committee: Seats Open on Advisory Boards
Looking for a way to serve your community? The City of Newport Beach is seeking residents to fill unscheduled vacancies on the following commissions and committees:
City Arts Commission for a term expiring in May 2025. Meetings are at 5 p.m. on the second Thursday of each month at 1000 Avocado Ave.
Finance Committee for a term expiring in June 2023. The committee meets as needed, on weeknights or weekdays, at 100 Civic Center Dr.
General Plan Advisory Committee, for a term lasting the duration of the General Plan update process. The committee meets as needed, on weeknights or weekdays, at 100 Civic Center Dr.
All applicants must be residents who do not hold paid office or employment in City government.
The application and more information can be found at http://www.newportbeachca.gov/vacancy or picked up from the City Clerk's Office at 100 Civic Center Drive, Bay E, 2nd Floor.
The deadline is noon on Wednesday, February 8, or until the seats are filled.
Tips for Visiting Little Corona Tidepools
Little Corona del Mar is the best site in Newport Beach for tide pooling and is best accessed at the end of Ocean Boulevard and Poppy Avenue. Little Corona is part of the Crystal Cove State Marine Conservation Area, a protected habitat.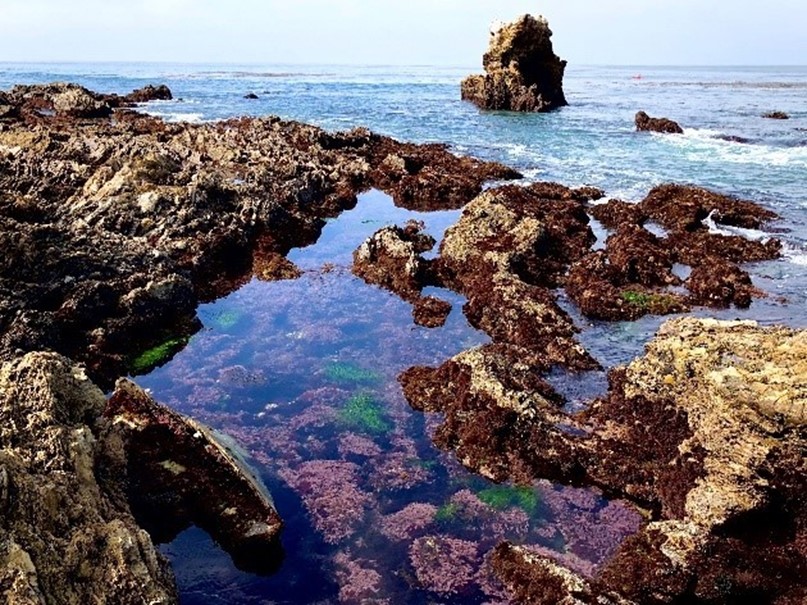 The best time to visit is about an hour before the lowest tide mark, to assure that you have plenty of time to see the lowest points and return before the tide starts to rise. When visitors are still and quiet, it is more likely that animals like octopus, fish and lobsters will reveal themselves.
You can gently touch — but never pull on any animal stuck to the rocks, feed animals, or collect animals in tanks or buckets. It is illegal for anyone to collect or remove anything from the tidepools. Any fishing in the surrounding area requires a valid state fishing license and adherence to all licensing regulations.
Fencing Under Repair at 38th Street Park
The City is replacing a fence that surrounds the playground and basketball courts at 38th Street Park on the Peninsula. Metal fence components have deteriorated due to salt air exposure and will be replaced with new coated, stainless-steel components. Broken and cracked concrete fence columns will be repaired.
The park will remain open during construction, which is scheduled to be completed in early March.
Be Well Mobile Crisis Response Update
The Be Well mobile crisis response team operates in Newport Beach 12 hours a day, seven days a week to respond to mental and behavioral health crises. The mobile unit is staffed with mental health specialists and EMTs, and works closely with the City's police and fire departments.
Last week the Be Well team:
Assisted an older housed couple with mobility issues. The Be Well team provided resources to obtain assistive devices.
Transported a person to the Yale Navigation Center for shelter and housing navigation services.
Transported two people to the Costa Mesa Bridge Shelter for an intake appointment.
Transported a person to the Be Well sobering station for treatment.
Transported seven people to services, shelter intakes, and appointments.
Homelessness update
This week the City's homeless outreach and response teams:
Housed an person who experienced homelessness for two years. The Costa Mesa Bridge Shelter staff provided housing services to locate a new apartment for her. City staff provided essential household items purchased through generous donations to the Good Giving program.
Continued to shelter people. Nineteen people who had been experiencing homelessness in Newport Beach are now sheltered in the Costa Mesa Bridge Shelter.
Collaborated with the City of Huntington Beach to locate a person who was then sheltered in a motel awaiting social services appointments.
Completed the necessary forms to allow a housed client to maintain his housing.
Enrolled two new clients into services.
Correction: In last week's Homelessness Update, the ownership of the Newport Transportation Center was described incorrectly. The Orange County Transportation Authority owns the property. Also, it should be clarified that The Irvine Company's private security does not have law enforcement authority.