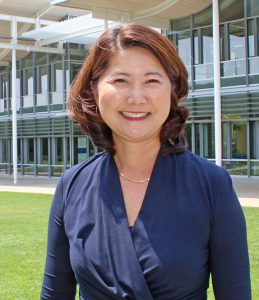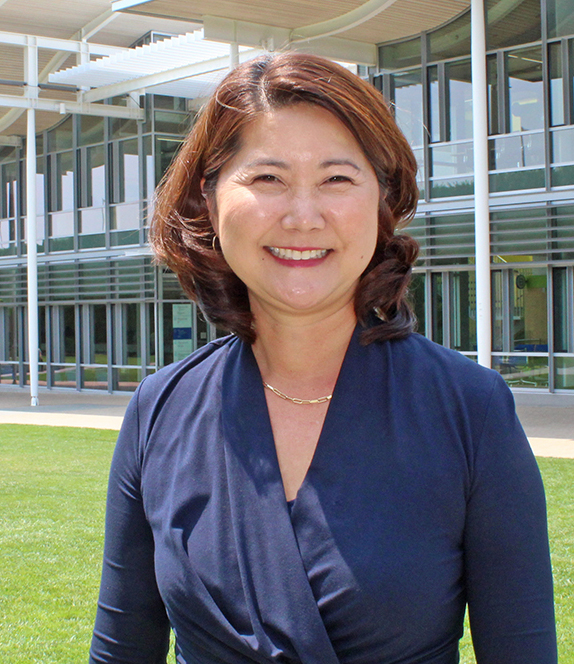 By Grace K. Leung, Newport Beach City Manager
Thank you to the members of the public and the law enforcement community who joined us on Sunday, February 19, at Marina Park to unveil a memorial plaque honoring the late Huntington Beach Police Officer Nick Vella. It was an emotional ceremony, with heartfelt remembrances and remarks from Officer Vella's colleagues and public officials. The memorial plaque will be on permanent display at the Marina Park seawall, 1600 W. Balboa Blvd.
Officer Vella died in a police helicopter crash during a call for service in the City of Newport Beach in 2022, exactly one year before Sunday's ceremony. The location of the memorial plaque was chosen because it overlooks Newport Harbor, where Vella's helicopter lost altitude and crashed.
Officer Vella was a 14-year veteran of the Huntington Beach Police Department, who previously served with the Laguna Beach Police Department and was well known throughout the Newport Beach Police Department.
Earlier this month, Huntington Beach dedicated a three-mile portion of Beach Boulevard, from Pacific Coast Highway to Talbert Avenue, as the Officer Nicholas Vella Memorial Highway.
We are honored to recognize Officer Vella's service and sacrifice in Newport Beach.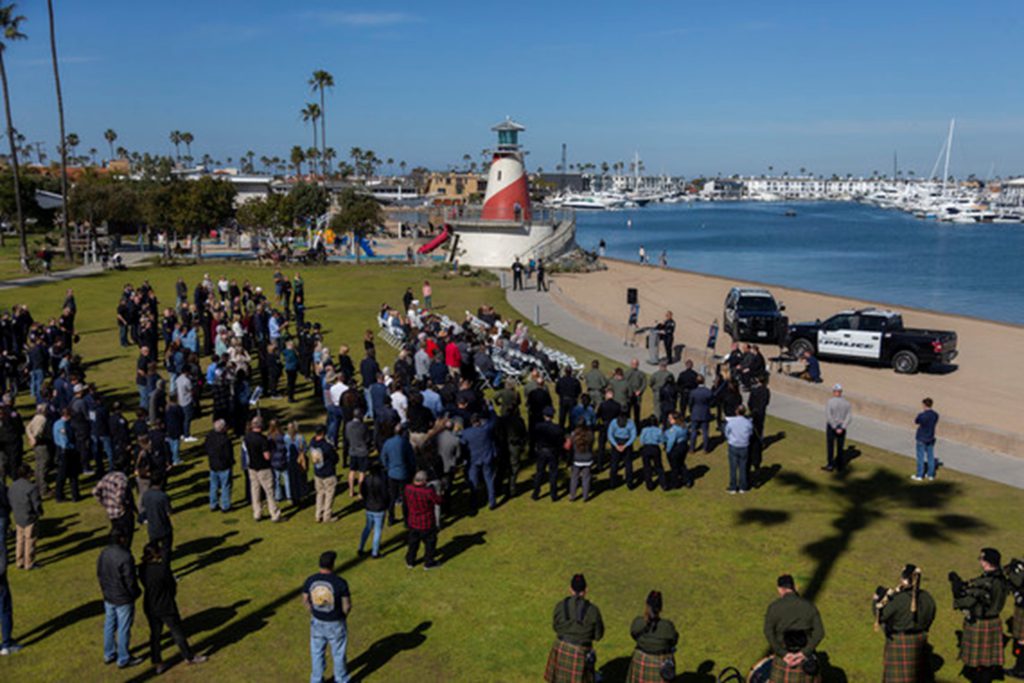 City Council Study Session on Western Snowy Plover Management Plan
Residents are invited to attend a City Council study session on February 28 at 4 p.m. in the Council Chambers, 100 Civic Center Dr., on Newport Beach's Western Snowy Plover Management Plan.
City staff will provide an update on the status of a Coastal Development Permit application for management of the Snowy Plover habitat on the Balboa Peninsula between B Street and the Wedge, which includes a restoration plan and monitoring program for the threatened shorebirds.
For more information, please visit: https://www.newportbeachca.gov/trending/projects-issues/snowy-plover.
Upcoming OASIS Seminars
On Tuesday, March 14 at 10 a.m., the OASIS Senior Center will host "Navigating Care for your Aging Parent or Loved One" presented by Hoag Faith Community Nursing. If you or a loved one is considering moving into a senior community in the near or distant future, or you would like to know how to remain in your home and "age in place" successfully, this presentation is for you.
On Wednesday, March 22 at 10 a.m., the OASIS Senior Center will host "How to Improve and Maintain Brain Health," presented by UCI Health. Participants will learn both the importance of maintaining memory and the skills to improve recall, and updates on the newest medications to treat Alzheimer's Disease will be provided.
RSVP to OASIS seminars at (949) 644-3244.
Be Well Mobile Crisis Response Update
The Be Well mobile crisis response team operates in Newport Beach 12 hours a day, seven days a week to respond to mental and behavioral health crises. The mobile unit is staffed with mental health specialists and EMTs, and works closely with the City's police and fire departments.
This week the Be Well team:
Transported a person to a crisis stabilization unit for treatment.
Transported three people to the Be Well sobering station for treatment.
Coordinated a ride to a mental health appointment through a client's health insurance.
Provided mental health and wellness resources to several families.
Transported seven people to services, shelter intakes, and appointments.
Homelessness Update
This week the City's homeless outreach and response teams:
Transported a client to the DMV to obtain a new photo ID.
Enrolled a new client into services and transported him to retrieve his belongings.
Continued to shelter people. Eighteen people who had been experiencing homelessness in Newport Beach are sheltered in the Costa Mesa Bridge Shelter.
Completed the necessary forms to extend an Emergency Housing Voucher until April and assisted the client in applying for apartments.
Matched a client to an Emergency Housing Voucher.
Met with a client to connect him to the Costa Mesa City Net outreach team and provided an ID voucher form.
Click here to view the latest homeless dashboard, which includes key monthly and yearly data on the City's homeless response: https://www.newportbeachca.gov/trending/community-issues/homelessness/monthly-homeless-count.