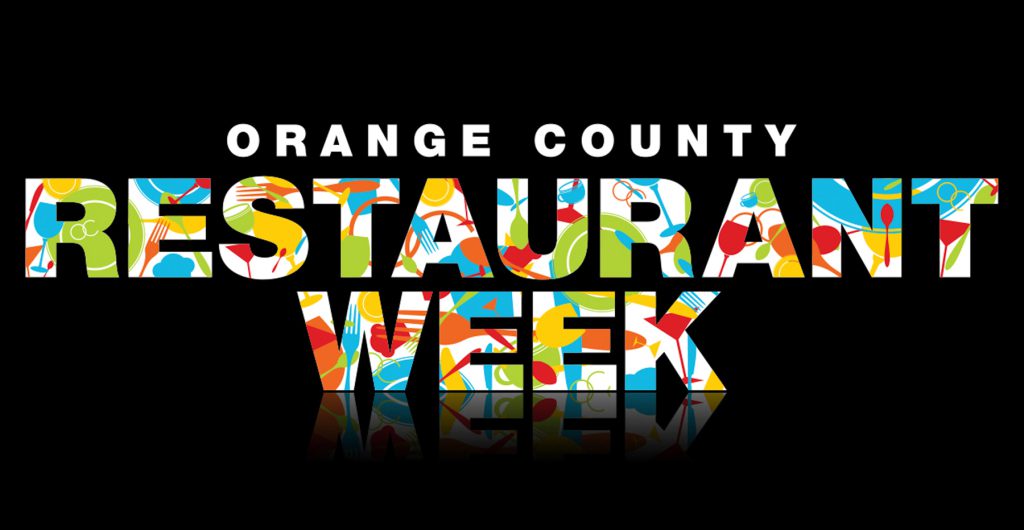 Grab a fork and whet your appetite: It's almost time for the 15th annual Orange County Restaurant Week, which runs March 5 through 11..
More than 150 restaurants are participating in Orange County Restaurant Week, including 20 in Mew[ort Beach.
Diners will have an opportunity to partake in a variety of Prix-Fixe menus for both lunch and dinner, ranging from $15 to $45. There are also theme menus that include romance-infused Date Night Menus and thoughtfully curated Luxe Menus for indulgent experiences.
That means even if you dined out every day of OC Restaurant Week, you could not sample all of the restaurant week menus in Newport Beach, let alone any of the other  menus of restaurants throughout the county.
"It's hard to believe that OC Restaurant Week has been celebrating our dynamic culinary landscape and shining a light on the many talented, passionate chefs and restaurateurs in our communities for 15 years," said Pamela Waitt, founder of OC Restaurant Week and president of OC Restaurant Association, Inc. "Restaurants have been through so much over the past few years and we are more committed than ever to help connect diners who are hungry to explore our diverse dining options."
"Everyone seems to be more excited than normal," added Waitt. "We have more restaurants than ever participating this year, and we have a giant dining community that looks forward to this every year."
Participating restaurants in Newport Beach include Billy's at the Beach, Cappy's Café, Chihuahua Cerveza Taproom, City Cruises Anchored by Hornblower, CUCINA enoteca, Dory Deli, Farmhouse at Roger's Gardens, Five Crowns, Fleming's Prime Steakhouse and Wine Bar, Gracias Madre, Great Maple, Harborside Restaurant, Lighthouse Café, Malarky's Irish Pub, Muldoon's Irish Pub, Newport Landing, Olea, Red O Restaurant, Rockin Baja Lobster, Scratch Bakery Café, SideDoor, Stag Bar + Kitchen, Super Panga, The Beachcomber at Crystal Cove, The Bungalow Restaurant, and Woody's Wharf.
Need suggestions on where to go? Here's a sample of what some of the local restaurants are offering, although you can't go wrong with any of the OC Restaurant Week menus.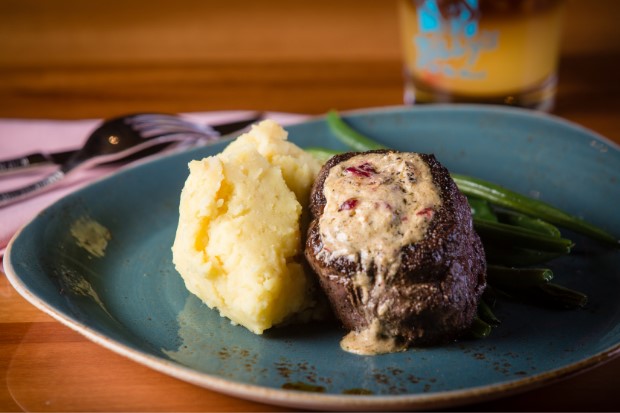 Billy's at the Beach has a fantastic lunch for $25 that includes Billy's Beach Burger (half pound angus patty, choice of cheese, lettuce, tomato, onion, pickle spear and thousand island dressing plus French fries), one of Billy's famous Mai Tai cocktails, and Hawaiian malasadas for dessert. – Fresh made Hawaiian style doughnuts with chocolate ganache dipping sauce. They also have a nice $60 three-course dinner option that includes choice of filet mignon or macadamia halibut.
Dory Deli's incredible deal is a $15 lunch special with a choice of a Poke Bowl, Dory Burger (topped with hot pastrami), or a Reubinstein (corned beef, sauerkraut and Swiss cheese), plus choice of clam chowder or house salad. They also have a three-course dinner menu for $25.
Farmhouse at Roger's Gardens offers a $60 dinner menu that starts with an amuse of smashed pee wee potato, followed by a first course of crispy roast tofu, rice noodle and vegetable spring roll. Entrée choices are roast lemon, garlic and parsley crusted barramundi or grilled prime culotte steak "Stroganoff." Dessert is Hachiya persimmon chocolate chip bread pudding. Includes choice of featured cocktail or glass of wine.
Great Maple in Fashion Island has a great offer for couples: Lunch or dinner for two for $80. This includes a bottle of wine or cocktails, plus a three-course meal with entrée options of lemon shrimp pasta, grilled chicken bowl or a steakhouse burger.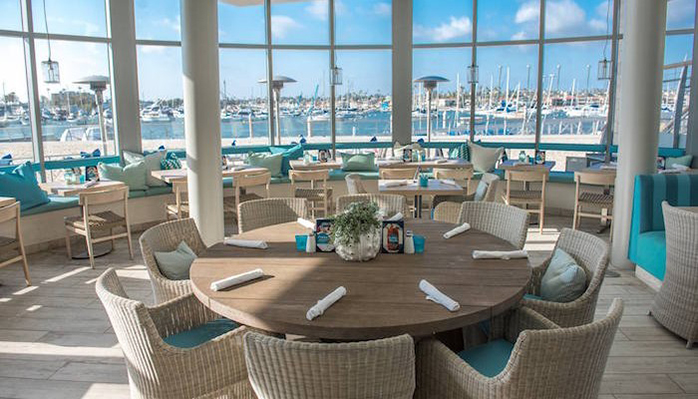 Lighthouse Café on Balboa Peninsula has a lovely view of Newport Harbor and food to match. Their $35 brunch (served daily during Restaurant Week) includes a mimosa cocktail plus choice of seven entrees ranging from steak and eggs to mahi mahi tacos. Their $25 lunch menu includes a starter of a fruit bowl or beignets (which are amazing) and choice of four entrees. Their $45 dinner options include a starter, entrée and dessert.
Muldoon's Irish Pub in Newport Center has lunch and dinner options for Restaurant Week. Lunch is $25 and includes clam chowder plus choice of Irish Stew (which is fabulous), Reuben sandwich or Galaway market bowl. Dinner is $45 and includes a starter, choice of four entrees (including authentic bangers and mash), and Irish berry trifle for dessert.
RED O "Taste of Mexico" Restaurant Week menu heads south of the border. Lunch is $25 and includes a first course plus choice of four entrees s a second course (including the savory braised short rib enchilada). Add a house margarita for only $10. Their $60 dinner menu offers even more options, plus dessert.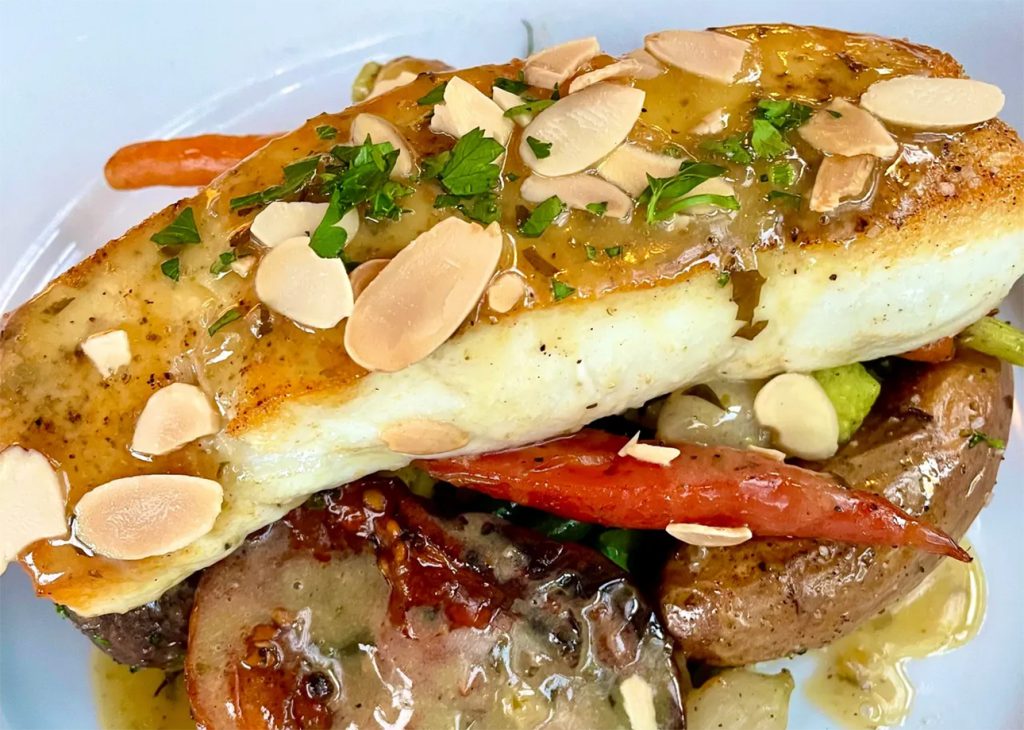 Olea, Cellar. Craft. Cook is known for its creative cocktails, and for Restaurant Week they are highlighting a  "Whiskey Peach" for $13 with Woodford Reserve Bourbon, Aperol, Crème de Peach, fresh peaches and ginger. The $60 dinner menu has a choice of starters and three entrees (including their famous Zinfandel braised Napa lamb shank) plus choice of dessert.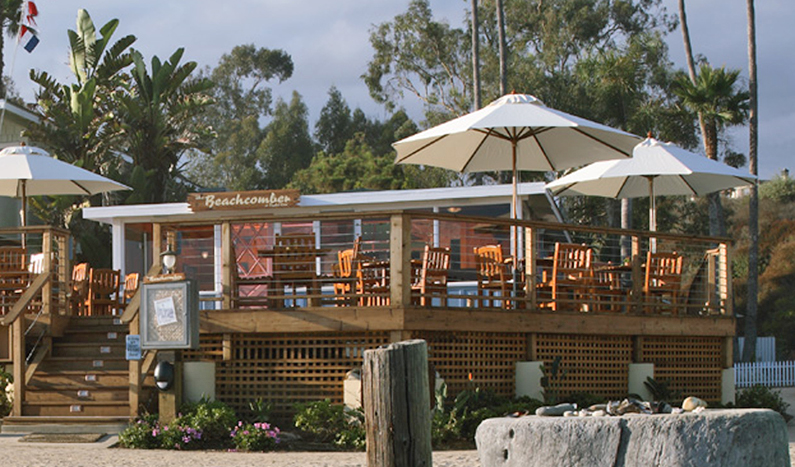 The Beachcomber Café is steps from the sand and the ocean beyond They have a $30 Restaurant Week lunch menu and a $50 dinner menu. Lunch has a choice of starters and entrees, while the dinner menu has starters, entrees and dessert.
The Bungalow Restaurant knows how to do Restaurant Week right. Their $60 dinner menu includes three courses plus a glass of wine (choose from five varietals including Daou chardonnay). The Bungalow offers a choice of three starters and six entrees—or add an extra $15 for Australian lobster tail. Personally I'd go for the King & Blue Crab crusted Scottish salmon with herb roasted red potatoes, broccolini, and Meyer lemon beurre blanc. Oh—and a choice of three desserts, including New York style cheesecake with fresh whipped cream and raspberry coulis.
Those are the menus from a handful of the Newport Beach restaurants. Go to www.OCRestaurantWeek.com for a complete list of participating restaurants and menus. You can look them up by city, cuisine, and style of the meal.