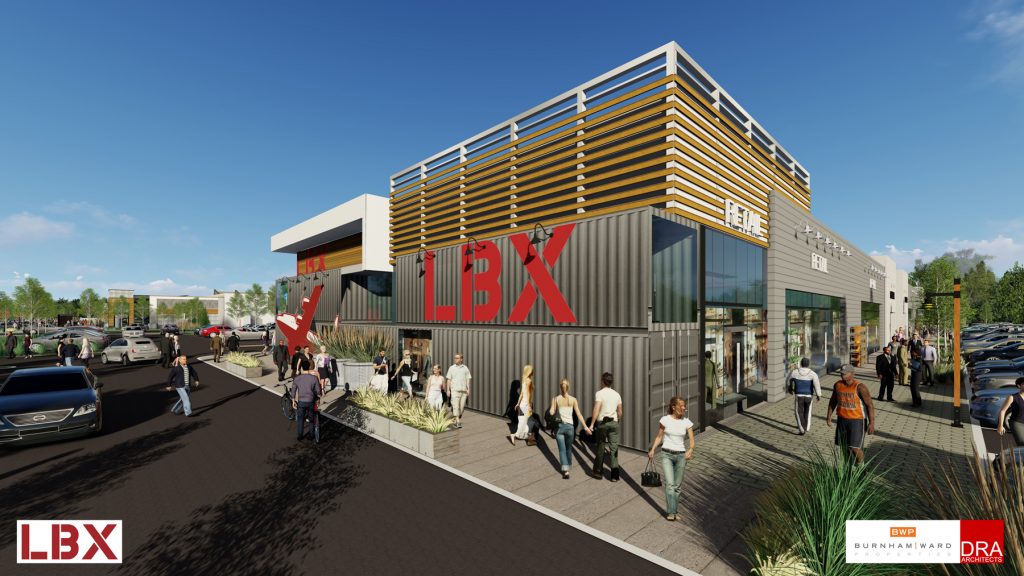 Newport Beach-based Burnham-Ward Properties, together with its affiliate Burnham USA and Rockwood Capital, has added three local boutique fitness concepts to its upcoming Long Beach Exchange (LBX) roster: GritCycle, Ra Yoga, and Orangetheory Fitness.
A dynamic, experiential retail and dining destination, LBX broke ground last February and will encompass approximately 266,000 square feet of stores, shops, and restaurants on more than 26 acres, including two acres of communal open space for the public to enjoy.
Slated to open next spring, LBX is located in East Long Beach within Douglas Park near Long Beach Airport.  
"Three great names in boutique fitness, all within one project—this is the wave of the future," said Scott Burnham of Burnham USA /Burnham-Ward Properties. "Southern California residents have moved away from the cookie-cutter way of wellness and fitness and have embraced experiences that create an element of community with a personal touch. GritCycle, Ra Yoga, and Orangetheory Fitness exemplify the boutique fitness concept, and we are very excited to welcome them to LBX."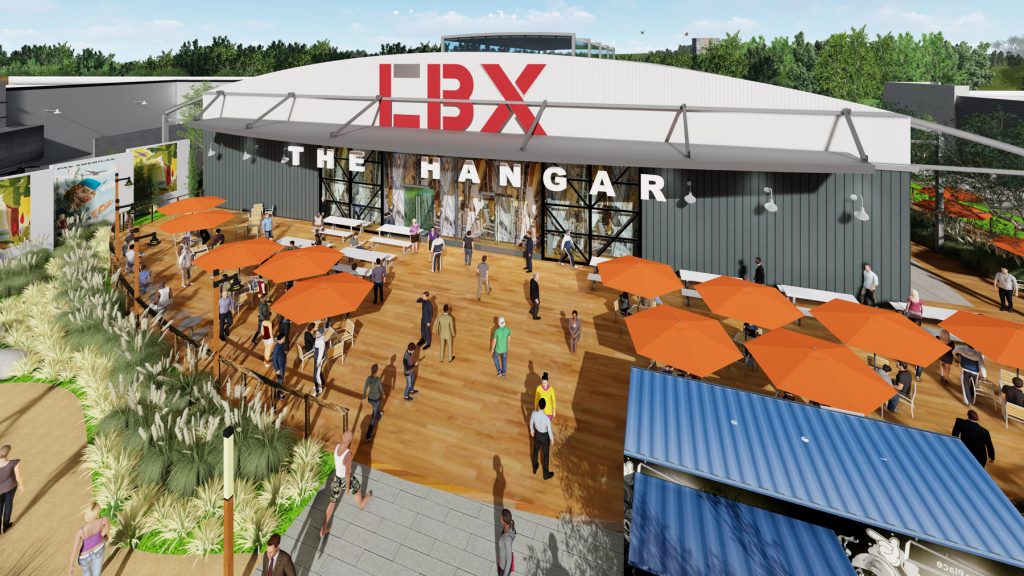 GritCycle, a boutique indoor cycling studio with locations in Costa Mesa and Dana Point, specializes in high-intensity, full-body cycling classes. They also offer monthly "Karma Rides" benefitting local charities and non-profits. The new 3,000-square-foot LBX studio will mirror GritCycle's clean, modern aesthetic, but with a bit more local flair. Design plans include incorporating details unique to the Long Beach community and its history.
"The expansion to Long Beach was a natural decision for us," said GritCycle co-founder Marisa Wayne of Newport Beach. "Our roots are in coastal Southern California cities, and we're so thrilled to be a part of this up-and-coming neighborhood and shopping destination. We love that the center is so focused on more local, eclectic brands, and knew it'd be a great fit for GritCycle."
Ra Yoga, a boutique yoga studio with locations in Costa Mesa, Irvine, and Newport Beach, exists as a one-stop shop for all yoga needs, offering a comprehensive schedule of group classes as well as childcare, yoga privates, and more. The new 3,400-square-foot LBX studio will feature a mix of Costa Mesa's boho-chic, homegrown vibe and the polished design of Newport Beach.
Orangetheory Fitness, a national boutique fitness studio with local locations throughout Orange County and Los Angeles, offers a revolutionary, one-of-a-kind group personal training workout that promises an extra calorie burn, aka "the afterburn," for up to 36 hours. The new 3,200-square-foot LBX studio will look similar to other new locations with its trademark orange lighting, but will feature the very latest and greatest design elements.
These top fitness boutiques will be joining anchor tenants at LBX including 365 by Whole Foods Market, PetSmart, TJ Maxx, Orchard Supply Hardware, and Nordstrom Rack, as well as foodie favorites including In-N-Out Burger, MOD Pizza, and Dunkin' Donuts.
For more information on Long Beach Exchange, please visit longbeachexchange-lbx.com.
Burnham USA together with its affiliates Burnham-Ward Properties have developed or acquired millions of square footage of commercial property including retail, professional office, medical and industrial properties throughout the United States.
Previous projects include Castaway Commons (which houses Café Gratitude) in Newport Beach and SOCO/The OC Mix in Costa Mesa.