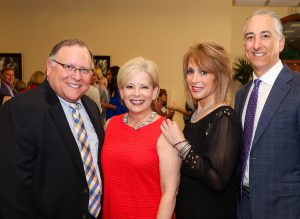 An elegant Underwriting and Patron event was held at Mission Viejo Country Club last week to announce plans for Heritage Pointe's annual fundraising Gala, taking place at The Island Hotel in Newport Beach on Sunday, December 11.
With approximately 75 major supporters and guests in attendance, it was announced that this year's Gala will honor Newport Beach philanthropists and community leaders Scott and Leslie Seigel with Heritage Pointe's inaugural Lifetime Achievement Award.
"We are thrilled Scott and Leslie Seigel will be Heritage Pointe's inaugural recipients of our Lifetime Achievement Award for their generosity and commitment to the mission of Heritage Pointe and to the Orange County philanthropic community," stated Mike Silverman, MPA, Chief Executive Officer of Heritage Pointe. "Since I arrived in Orange County a year ago, I have continued to hear nothing but great comments about the Seigels, with all of these comments focusing on 'Tikkun Olum.' The Seigels embody the very best of what giving back to your community truly means. We are honoring the Seigels with this Lifetime Achievement Award for their foresight through Jewish and cultural leadership, and for their dynamic entrepreneurial vision, which has ultimately inspired the culture of community, including the transformation in Senior care."
This inaugural Heritage Pointe Lifetime Achievement Award criteria recognizes an individual or individuals whose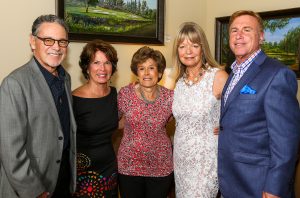 lifetime or long-term achievements have made a significant impact on our society.
Leslie and Scott Seigel have been married for the past 31 years, and together they have successfully operated California Closets in Southern California for the past 35 years.
The Seigels are both very involved within their community.  Leslie's charitable endeavors include working with the Good News Foundation, Dress for Success, Senior Serv, and Heritage Pointe. Scott has served as President of Temple Bat Yahm in Newport Beach, and currently serves on the Boards of The Solomon Society, The Pacific Symphony, and The Union of Reform Judaism.
Heritage Pointe is a nonprofit resident community in Mission Viejo that provides independent, assisted, and memory care services for the elderly, while incorporating Jewish traditions and lifestyles.
For more information on Heritage Pointe, visit heritagepointe.org.