By Chelsea Rush | NB Indy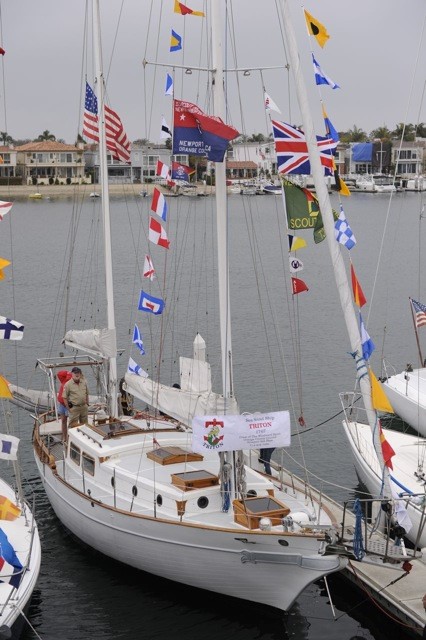 Enjoy family fun in the sun on Saturday when the Newport Sea Base holds its annual Opening Day celebration at its facility at 1931 West Coast Highway.
The event is free and open to the public, and includes a free BBQ lunch cooked by members of the Newport Beach Firefighters Association as well as complementary sail and pontoon boat tours plus entertainment booths from local vendors.
Activities for children include face painting, lawn games, candy crafts, U.S. Coast Guard Auxiliary's "Coastie the Tugboat," and more.
Watch the special flag ceremony by Boy Scouts of America and take a tour of the Sea Scout ships (Newport Sea Base is home to three Sea Scout ships: the coeducational Tritons and Renegades, and the all-male Del Mar).
Sea Scouting is year-round at Newport Sea Base and is designed for young men and women who have graduated 8th grade up through age 20. Sea Scouts acquire leadership skills, build strong friendships, compete in sailing races, and become true stewards of the ocean through community service.
"Most people know that the Newport Sea Base provides fun, educational and accessible programming to youth and have done so for the past 77 years. But, what they usually don't know is that we are open to the public, to girls and boys, to Scout and non-Scouts. We are a sailing, aquatics and educational facility for all," said Shana Bannert, Executive Director of the Newport Sea Base.
This Opening Day showcases the year-round marine programs that Newport Sea Base provides for boys and girls, Scouts and non-Scouts.
Along with building character, the organization's mission is to increase understanding and appreciation for the marine environment by directly involving participants in thought-provoking and dynamic hands-on activities.
Some year-round classes include Take a Kid Fishing, Kayak Krusin', Stand Up Paddle Boarding, Family Sailing, Seamanship, and Spinnaker Sailing.
Newport Sea Base Opening Day celebration starts at 10 a.m. and runs through 2 p.m.  Admission is free. Parking and shuttle service is available from 10 a.m. to 2:30 p.m. from the parking lot at Newport Harbor High School on 16th Street.
It's also not too late to 'spring' into action for the new season by joining the new Spring Break Sensations.
Morning classes are available for boys and girls through April 17, and includes Ocean Engineers of Tomorrow (ages 11 to 16) and Arts of the Sea (ages 7 to 10).
With a successful completion of a swim check, kids can participate in afternoon classes that include outdoor activities, such as canoeing, kayaking, fishing, stand up paddle boarding, and harbor 20 sailing.
For more information, visit newportseabase.org.