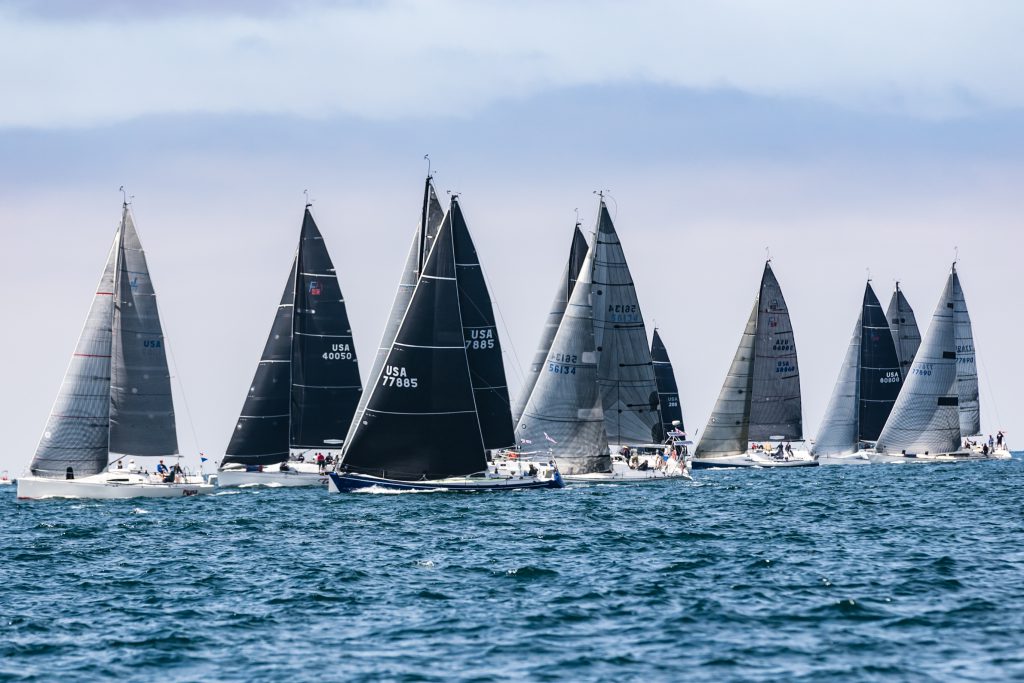 Registration is closed and anticipation is ramping up for the 75th Newport to Ensenada International Yacht Race's Friday, April 28 start.
Race week began on Thursday, April 20 when sailor and board member John Sangmeister spoke at the annual Yachtsman Luncheon at Newport Harbor Yacht Club.
Newport Ocean Sailing Association Commodore Mary Bacon and the entire board will welcome to the course a diverse fleet of sailboats, skippers, and their crews. With 137 entries on two courses, officials are anticipating competitive races in all classes.
Friday's start will see two highly decorated multihulls face off in the quest for top and perhaps near back-to-back honors.
Last year, NOSA Staff Commodore Bills Gibbs and crew, (returning for his 23rd race) sailed away with five top trophies for the best time of Wahoo, his Schionning 1400 catamaran.
In 2021, it was Jerry Fiat's Farrier 32 SRX Taniwha that was the big winner, also taking home five trophies for best overall honors. Taniwha regretfully sat out last year's race as the forecast for squally waves was deemed too risky for the lightweight trimaran.
Other winners who set personal bests last year are also back. Last year's winning-most newcomer, John Brynjolfsson, will defend Saga's in UL Maxi class, and Standish Fleming's J125 Nereid will look to repeat his trophy-winning coastal run.
NOSA gratefully welcomes back Alec Oberschmidt aboard Staghound, SWYC, for an amazing 53rd time. Newport Beach's own IT'S OK, BYC, thanks to Andy Rose and crew, will celebrate their 52nd horn, while multiple-time PHRF winner Andy Horning will revel in Day Tripper IIs, SLBYC, its 26th time to Ensenada.
Festivities kick into high gear with Thursday, April 27s pre-race night VIP Buffet for skippers and their crew at Bahia Corinthia Yacht Club. Dignitaries from Mexico will launch festivities with an earlier reception before competitors converge for friendly visits with competitors from other harbors – and celebrate being part of N2E's history.
Boats start off the Balboa Pier on April 28 at 11 a.m. Last year's start featured strong winds, lots of grit and determination, and the beautiful city of Newport Beach in the background.
The Newport Ocean Sailing Association, organizers of the historic Newport to Ensenada International Yacht Race, was founded in 1947 to promote ocean racing off Newport Beach. The first 125-nautical mile race sailed on April 23, 1948, into the small fishing village of Ensenada, Mexico. Mrs. Denny Barr claimed the top prize for skippering Mickey, a 46-foot sloop to best overall corrected time.
With an emphasis on camaraderie and competition, the N2E quickly attracted thousands of racers, becoming an event where fun-seeking novices could race alongside celebrities and world-class sailors.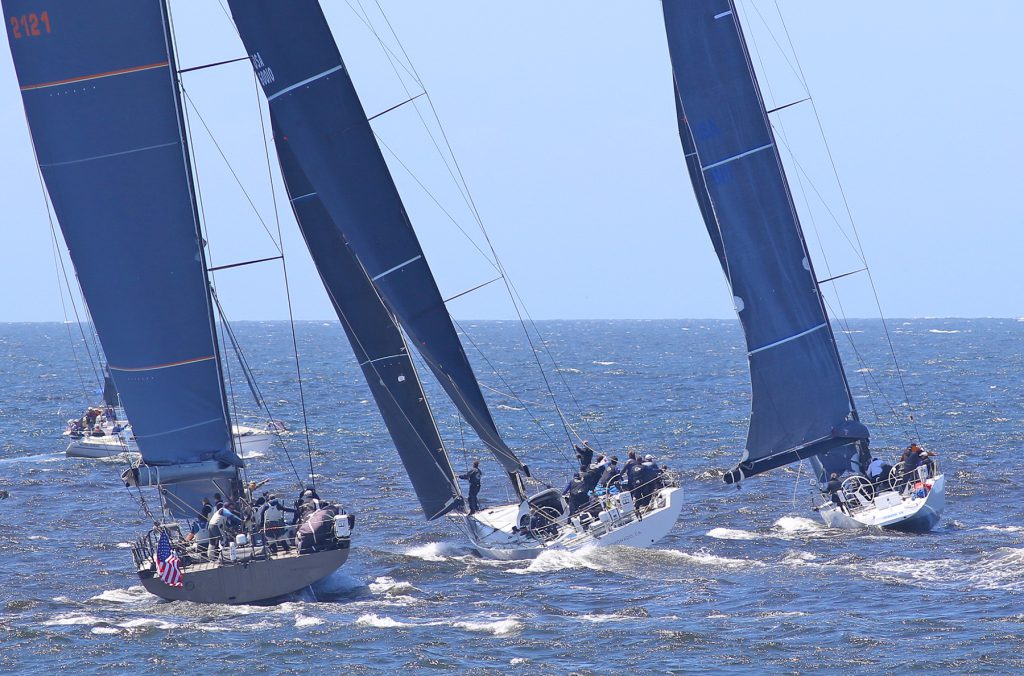 A record 675 boats entered in 1983, earning N2E the title of "World's Largest International Yacht Race."
A new elapsed time record for a monohull was shattered in 2022 when Manouch Moshayedi's custom RIO 100 crossed the finish line before sunset with a time of 7:02:17. Five other boats broke the previous record of 9:35:34.
Tom Siebel's Orion, a MOD70 has held the elapsed-time record for a monohull since 2016 when it broke an 18-year-old record with a time of 5:17:26.
Trophies are awarded in more than 40 classes for the best in ultra-light and maxi-yachts and non-spinnaker and cruising classes so the race remains inclusive, fun, and competitive for anyone who wants to race.
Visit https://nosa.org.