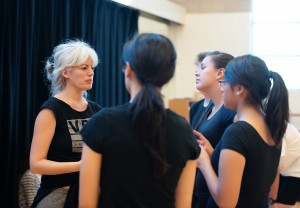 Newport Beach resident Jim Driscoll and his wife Jane Buchan (Co-Founder and CEO of Pacific Alternative Asset Management Company) have been longtime supporters of several local arts organizations, including Segerstrom Center for the Arts and The Wooden Floor, which gives under-served local youth the tools to live fuller, healthier lives through a unique approach grounded in dance.
Jim Driscoll is on the boards of both Segerstrom Center and The Wooden Floor, and a year ago assumed the role of Wooden Floor board chairman.
His appointment comes at a crucial time for the Wooden Floor, as the organization's successful concept and track record (since 2005, 100 percent of The Wooden Floor's senior class members have graduated from high school on-time and enrolled in higher education—more than double the national average for their socioeconomic peers) is going national.
The Wooden Floor is licensing its model to arts organizations across the country that fit the Wooden Floor mold. The first licensed partner will be CityDance, a leader of high-quality dance education for at-risk students in Washington, D.C.
Plans are underway to initiate phasing in of the licensed partnership immediately. According to material provided by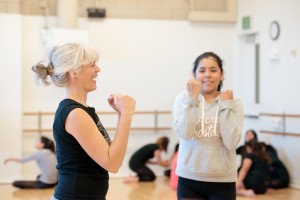 The Wooden Floor, this will allow youth from under-served communities in Washington D.C. to benefit from The Wooden Floor's unique approach to breaking the cycle of poverty through a long-term dance immersion process, combined with academic support, college and career readiness programs, and family services.
Licensing the business model is part of The Wooden Floor's long term strategic plan, said Driscoll.
"We have great leadership on the board, and their vision was to take this wonderful program we have and grow the impact and take advantage of opportunities and leverage what we're doing—and we're awfully good at what we do, just look at the graduation rates," said Driscoll.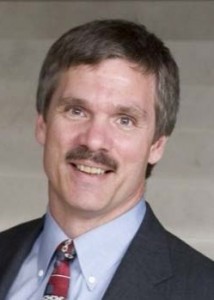 "Part of our strategic vision we set in 2009 was to advance our business model and grow local impact," added Dawn Reese, Wooden Floor CEO. "We started to have organizations come to us and ask us if we'd disseminate our model, so we looked at what growth looked like for us, and are we positioned for growth."
When CityDance approached The Wooden Floor about using their model, Reese said she looked at their leadership, financial sustainability, if they were ready for The Wooden Floor's comprehensive model. Rutan and Tucker was engaged to create a copyright license agreement—essentially a "Wooden Floor in a box.".
"They get our curriculum and training components, they don't have to build them from scratch," said Reese.
Reese has nothing but praise for how Driscoll has helped guide this project.
"He's been on the board since 2008 and has been one of our greatest board members who has moved governance issues forward," she said. "He's helped create the board of the future.".
Find out more online at TheWoodenFloor.org.