News from around Newport Beach. 
Jetpacks Banned in Newport Harbor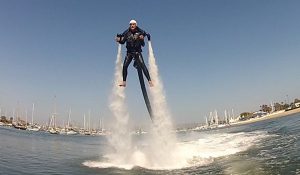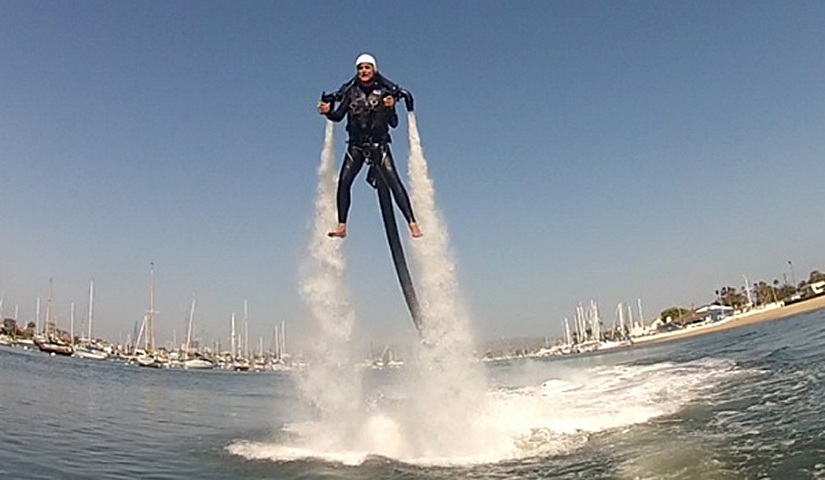 Newport Beach City Council voted 5-1 to ban all vessels that operate propelled above the water's surface in Newport Harbor.
Mayor Kevin Muldoon dissented and Councilman Marshall "Duffy" Duffield recused himself because of a harbor-related business.
The move reaffirms the recommendation by the Harbor Commission.
In 2015, Council voted to prohibit all private operations but allow one commercial operator within the harbor, as selected by a competitive process and authorized by city permit. Later that year, the city issued a request for proposals for the single commercial operator and awarded it to Jetpack America. The permit expired in November 2016, and they subsequently closed Newport Beach operations.
MacArthur Blvd. Pavement Rehab Progress
Even though the recent storms have hampered scheduling, the rehabilitation of MacArthur Boulevard is still pushing forward, according to the city of Newport Beach.
Pavement grinding and overlay operations are underway on MacArthur Blvd. between Bonita Canyon Road and San Joaquin Hills Road, and will continue for the next few weeks (rain permitting).
The grinding operation uses an asphalt milling machine to grind the top layer of existing pavement, leaving it level and clean enough for any structural repairs to be made and a new asphalt overlay to be bonded.
Construction hours will be from 9 a.m. to 4 p.m. to minimize rush hour delays. While one vehicular lane will remain open in each travel direction on MacArthur Blvd. during construction hours, the city recommends using alternate routes if possible.
Tenant Rights Workshop
The Fair Housing Foundation will be holding a Tenant Rights Workshop on March 1 from 2 to 4 p.m. at the Newport Beach City Hall, 100 Civic Center Drive, in the Corona Del Mar Conference Room.
Attendees will learn about how they are protected under fair housing laws, what their rights and responsibilities as tenants are, and how to deal with tenant-landlord disputes. A housing counselor will also be on hand to answer any questions from participants.  
The Fair Housing Foundation services residents of the city of Newport Beach and is contracted by Newport Beach. The Foundation receives funds through the Community Development Block Grants.
The Foundation educates the public about Fair Housing rights and responsibilities through workshops, trainings, and community events. FHF provides mediation and counseling services through the housing assistance hotline at (800) 446-FAIR and walk-in clinics. They also investigate issues of discrimination related to housing.