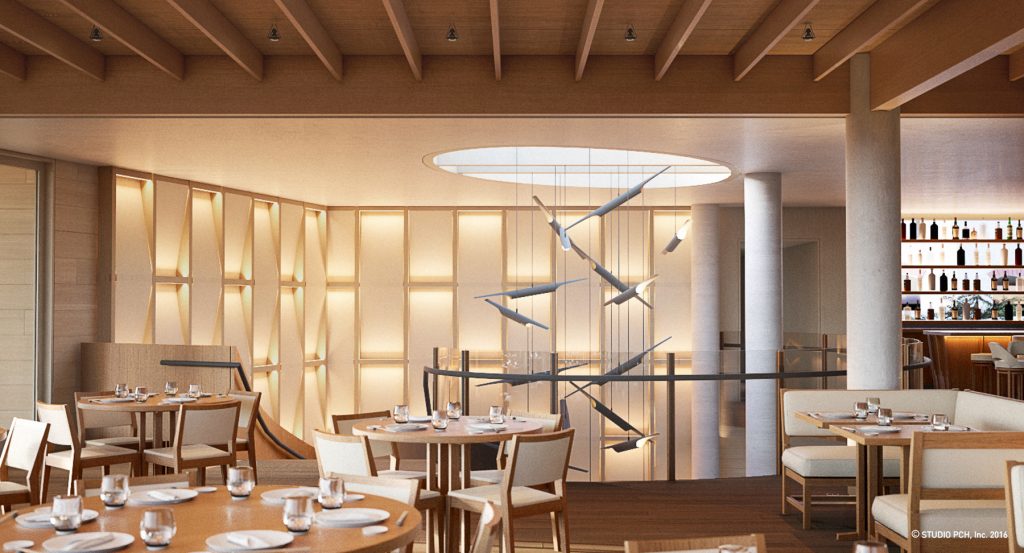 After months of watching the waterfront structure take shape, we're excited to report that Nobu Restaurant has finally opened in Lido Marina Village.
For those that don't know, Nobu is the world-renowned Japanese restaurant empire founded by Nobu Matsuhisa and actor Robert De Niro. This latest, long-awaited Newport Beach edition of Nobu has more than 16,000 square feet of stunning two-story waterfront space, including outdoor covered patio dining on both levels, a bar and lounge area, plus a special event space.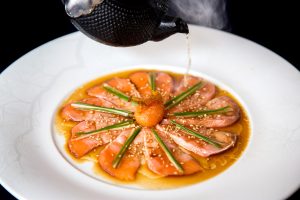 "Lido Marina is such a beautiful area, and it is the perfect place for Nobu," said Chef Nobu Matsuhisa in a press release. "We look forward to bringing guests the Nobu signatures they have come to love along with some very special items that are only available at Nobu Newport Beach."
Christopher wandered near Nobu on Friday afternoon during his weekly visit to Lido Marina village, and learned that the restaurant portion of Nobu is upstairs, while the entire downstairs area – including the outdoor patio – is the lounge/bar area. No reservations are needed for the lounge which opens at 4 p.m. every day, but you'll need them for the restaurant, especially on weekends.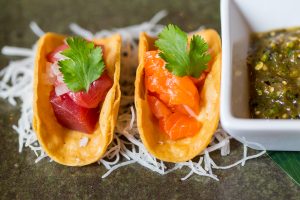 He chatted with a bartender (who was slicing cantaloupe to use in cocktails) at the special Grand Cordon Bar, a small bar on the patio that serves a rotating menu of craft cocktails which have been created by Nobu bartenders around the country as part of a cocktail competition. The bartender explained the process of the competition, and the cocktail menu, which includes the "Smokin' Aces" from Nobu Miami, the "Sol Amigo" from Nobu Downtown, the "Cin n' Cider" from Nobu Las Vegas, and the non-alcoholic "Komomo Star" from Nobu Honolulu.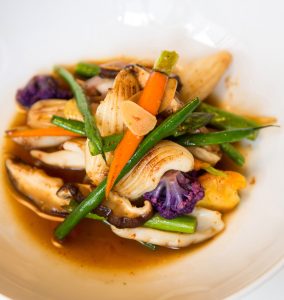 The Nobu menu lists everything from sushi and sashimi to burgers, lobster, ribeye and tacos—done Nobu style, of course.
We'll be dining at Nobu soon and will report back on our culinary adventure.
Nobu Newport Beach is located at 3450 Via Oporto in Newport Beach. For reservations call (949) 429-4440 or visit noburestaurants.com.