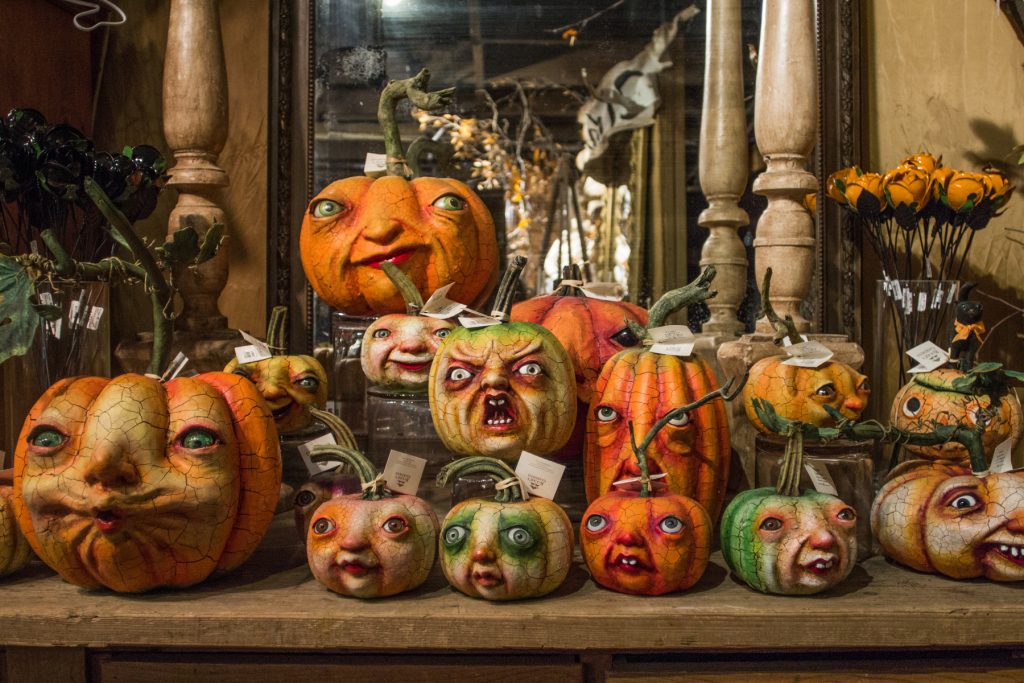 Roger's Gardens opens its annual Christmas Boutique this weekend with 20 themed Christmas trees adorned with glass ornaments and an array of festive treasures, but before moving on to Christmas, Roger's Gardens has a slew of October activities revolving around fall, including a spooky "Grimm Tales" Halloween boutique with several themed rooms filled with spooky-fun décor and merchandise that runs through Oct. 31.
Oct. 15: Succulent Pumpkin Workshop with Onita Castillo & Ria Ultsch, 2 p.m. Join designers Onita Castillo and Ria Ultsch as they guide participants on how to create a fabulous succulent pumpkin centerpiece that (if properly cared for) will last for months. Just bring your creativity, they take care of the rest. Workshop fee is $89.99 per arrangement, and includes all materials, step-by-step instructions, and details on how to care, handle and artistically prune your masterpiece as the succulents begin to grow. For an additional fee, supplementary supplies or plant materials are available. Also held on Oct. 22 at 10 a.m. and 2 p.m.
Oct. 16: Planting Fall Color with Marty Bailen & Aaron Potter, 10 a.m. Join Landscape Maintenance Manager and seasonal color expert Marty Bailen, and Assistant Nursery Buyer Aaron Potter, as they present their favorite seasonal plants and color combinations for fall. They will also review soil preparation, plant sizing and the appropriate time of the year to plant to ensure a beautiful garden. Free.
Oct. 19: Memento Box Workshop with Susan Munroe, 6 p.m. Create your own Halloween Memento Box with Collectibles Specialist, Susan Munroe, and Creative Director, Eric Cortina, as they demonstrate how to create one of these unique boxes with a Halloween theme. A Memento box is traditionally used to store precious keepsakes and personal treasures. Memento boxes can be used to capture a moment in time, a special memory, or a specific holiday. This is the perfect workshop to share with a friend or family member. Registration fee is $60.
Oct. 23: Cooking with Chef Mead Series: Fall & Winter Soup from the Farmhouse, 10 a.m. Join Farmhouse at Roger's Garden's Chef Rich Mead as he shares fall and winter comfort soup recipes. Learn how to get creative by using what you have in your refrigerator. Make enough to enjoy now and freeze for later. Be inspired by the fresh seasonal ingredient combinations he uses to create these delectable soups. Field-to-fork food from Farmhouse to your house. Free.
For more information, visit RogersGardens.com.