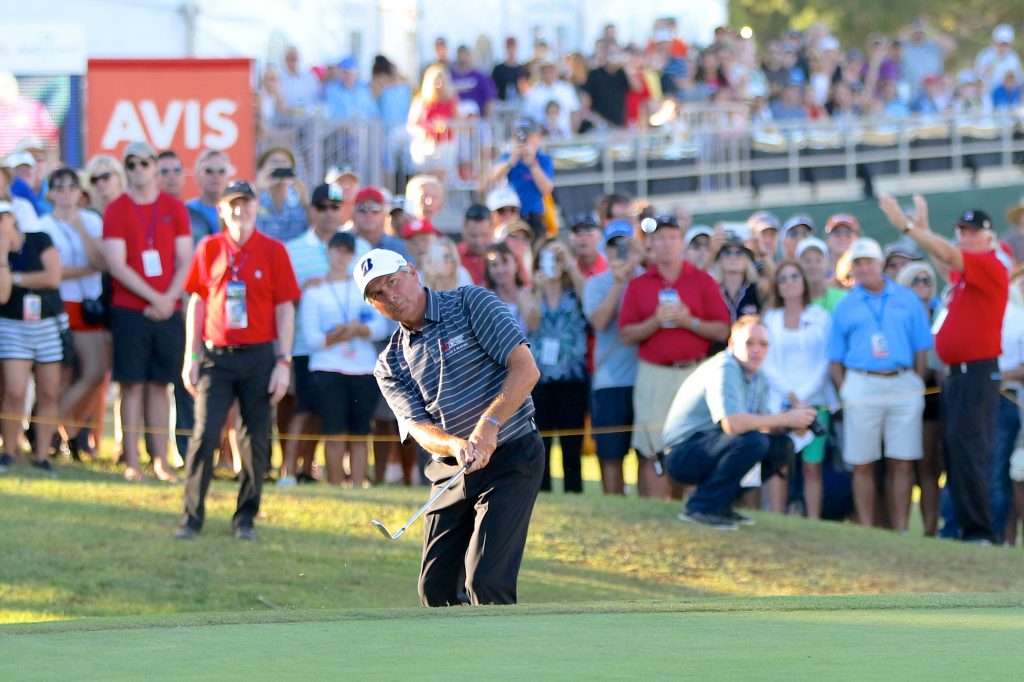 It's time to tee off for the annual Toshiba Classic that takes place this weekend at the Newport Beach Country Club.
More than 80,000 people are expected to watch the rounds of golf played Friday through Sunday by some of the top senior players on tour, including Hal Irwin, Tom Kite, John Daly, and 2015 defending champion Duffy Waldorf.
Hoag Charity Sports, a supporting organization of Hoag Hospital Foundation, produces the Toshiba Classic. Profits from the Toshiba Classic benefit Hoag Institutes and other local charities.
The tournament generates over $1 million for charity annually. Beginning with the 2011 tournament, proceeds have benefited the Mary & Dick Allen Diabetes Center at Hoag. The mission of the Allen Diabetes Center is to make a difference by improving the quality of life for all people with diabetes or at risk of diabetes, through prevention, early detection, prompt care, education and support.
In addition to Hoag, tournament proceeds have also been contributed to more than 45 other charities. The Toshiba Classic Scholarship Program has provided over $310,000 in scholarships and support to local schools and over a million dollars worth of Toshiba laptops to deserving local high schools and seniors.
The tournament also provides additional benefit to the community beyond the charitable impact. The Toshiba Classic is televised domestically on the Golf Channel, and internationally on PGA TOUR television partners overseas. This exposure for our community provides benefits that are immeasurable, and the positive light shed on Orange County residually impacts the businesses and individuals who reside here.
The tournament boasts 40 Champions Tour members in the World Golf Hall of Fame, many of who are still actively competing. The players have cumulative 400 world-wide professional victories and over 50 major championships.
On Friday and Saturday, gates open at 8:30 a.m. Tee times start at 10:30 a.m. Play finishes at 5:30 p.m.
On Sunday, gates open at 7 a.m., tee times start at 8:30 a.m. Play ends at 5:30, with award ceremony immediately following on the 18th green.
For more information, visit toshibaclassic.com.