By Christopher Trela and Catherine Del Casale | NB Indy
 "Next weekend is Mother's Day, and you know what that means," I said to Catherine.
 "Mother's Day brunch?" she replied.
 "Exactly. And since you're not a mother, and your mom is up north, you can help me pick a place to take my mother for Mother's Day."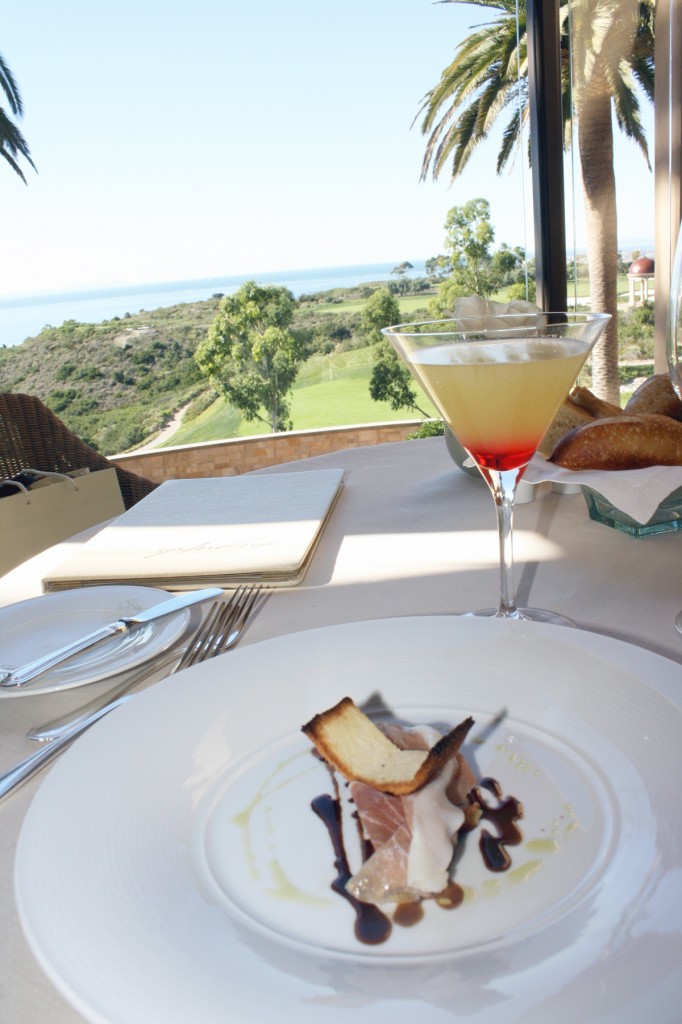 "We'll need to narrow our options down–there are a lot of great restaurants in Newport Beach," reasoned Catherine. "What kind of food does your mom like?"
 "Well, she's 88 but still has a pretty good appetite. She does enjoy buffets, and breakfast items, and I've seen her sneak a dessert or two. And champagne–there has to be bubbly. But my brother and his wife will be coming too, so I need to find a spot that has something for everyone."
 "I've looked at some of the local Mother's Day menus–lots to choose from," noted Catherine.
  BRASSERIE PASCAL
 One of our favorite dining spots, Brasserie Pascal, has a three course menu that has a choice of five appetizers including grilled pear and spinach salad, smoked salmon carpaccio and chilled chardonnay poached oysters, plus entrees such as duck confit has and eggs, filet mignon and asparagus Benedict, and creme brulee brioche French toast. And of course, a selection of decadent desserts, plus endless champagne. Cost is $34.95 per person, served 10:30 a.m. to 3 p.m. Call (949) 640-2700 or visit BrasseriePascal.net.
 TAMARIND OF LONDON
 We've been impressed with Tamarind of London's cuisine, thanks to chef Alfred Prasad's creative take on Indian dishes. His Mother's Day menu includes sago potato cakes, seared Atlantic scallops, lamb cutlets, and much more, all served with traditional side dishes. Cost is $48 per person. Call (949) 715-8338 or visit TamarindofLondon.com.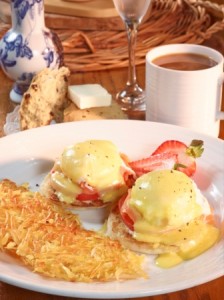 MULDOON'S
 For a touch of Ireland with your Mother's Day, Muldoon's is the place to be. Their regular menu is available all day, along with special Mother's Day items such as Galaway eggs benedict,  corned beef hash, homemade pot roast with mashed potatoes, and Sindi Rae's dark chocolate pudding (we've had this, and it's a sinful treat!). Call (949) 640-4110, or visit MuldoonsPub.com.
 THE RITZ
 The classic Ritz Restaurant in Fashion Island has a three course menu with a choice of appetizers including Maine lobster bisque and a Ritz salad with Canadian bay shrimp, entrees such as chateaubriand with sauce bearnaise, and seafood linguine, plus a Ritz dessert sampler (we'd go just for the dessert!). Cost is $55, served 11:30 a.m. to 8 p.m. Call (949) 720-1800 or visit RitzRestaurant.com.
 PELICAN HILL
 If you're looking for a lavish buffet, you can't do better than Pelican Hill Resort. Their Mother's Day Ballroom Brunch from 10 a.m. to 4 p.m. includes a cold seafood display, cheese and fruit stations, made to order salad station, an omelet station, carving station, a dessert station, and much more. Cost is $96 per person ($45 for kids ages 5-12), and includes endless views. Call (855) 315-8214, or visit PelicanHill.com. The Resort's Andrea Restaurant, Pelican Grill and Coliseum Pool & Grill also have special Mother's Day menus.  We've dined at all three and have nothing but praise for the cuisine, the views, the ambiance, and the service.

 21 OCEANFRONT
 Just steps from the sand near Newport Pier, 21 Oceanfront offers a three-course prix fixe menu that starts with appetizers such as bay shrimp louie or Doryman's quiche,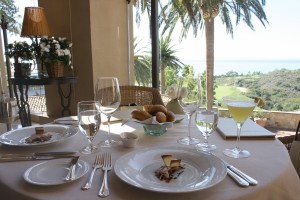 entrees such as apple sausage omelet, thick cut French toast and eggs Benedict, and choice of desserts. Also includes an adult beverage and assorted pastries. Cost is $65 per person (a separate kids menu is available for $25). Call (949) 673-2100 or visit 21Oceanfront.com.
  MI CASA
 Everyone's favorite Mexican restaurant, Mi Casa, is serving their traditional lunch and dinner menus all day on Mother's Day, but have added a special grilled mahi burrito: a hand wrapped flour tortilla stuffed with grilled mahi, rice, black beans, pico de gallo, avocados, queso fresco, and cabbage, all drizzled with chipotle sauce. Pair it with a hand-crafted Coco-Rita Margarita with 1800 coconut tequila, fresh pineapple, pina-coloda mix, organic agave nectar, and lime juice. Call (949) 645-7626 or visit MiCasa1.com.
LA CAVE
Go underground for Mother's Day at La Cave. They're serving their full menu all day, which includes their classic steak and lobster dishes (and of course their famous twice-baked potato). Mothers receive a red rose and a chocolate bundt cake. Call (949) 646-7944 or visit LaCaveRestaurant.com.