B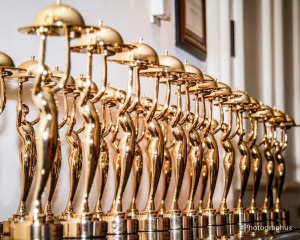 y Christopher Trela & Catherine Del Casale | NB Indy
Who has Orange County's best burger? Who makes the best sushi? Which bartender serves the best cocktail?
Those are just some of the culinary questions that will be answered at the fourth annual Golden Foodie Awards, being held this weekend at the Fairmont Newport Beach Hotel.
The Golden Foodie Awards honors the best chefs, bartenders, food and drinks of chef driven and independent restaurants in Orange County.
There are two dozen categories, ranging from Best Cocktails to Best Indian Cuisine.
We perused the categories and nominees, and noted the abundance of Newport Beach restaurants, and presenters.
We'll be attending the awards event and will have a full list of winners in next week's column, but thought we'd try and guess the winners in some of the categories with Newport nominees.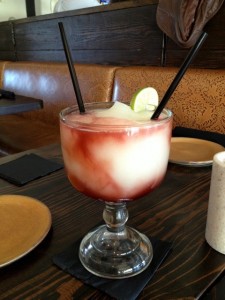 Best Cocktail: The Blind Rabbit, ARC Food and Libations, and SOL Cocina. As far as tequila, you can't do much better than SOL in Newport Beach, which has an incredible tequila list and creative cocktails to match. But ARC in Costa Mesa (the owners live in Newport) takes cocktail creativity to another level (even the ice is custom made). We vote for SOL, with ARC a close second.
Best Sushi: Bluefin Fine Japanese, Hamamori Restaurant & Sushi Bar, Riptide Rockin' Sushi.  All good choices, but we have to go with Bluefin in Newport coast. Their sushi is not only delicious and creative, but it's also art on a plate.
Best Indian Cuisine: Royal Khyber, Adya, Clay Oven. Christopher recently had lunch at Royal Khyber and was impressed with the bold flavors that enticed but did not overpower his taste buds. They were a longtime staple in Newport before moving to their South Coast village location many years ago, so we vote for them. And presenters Martin and Karen Diedrich are the owners of Kean Coffee in Newport Beach.
Best French Cuisine: Pascal's San Juan Capistrano, Bistro Bleu, Cafe Beau Soleil. It's no secret that we're fans of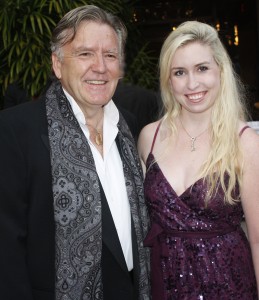 Chef Pascal Olhats, whose Pascal Restaurant was in Newport Beach for nearly two decades, and his Brasserie Pascal in Fashion Island was our go-to restaurant until it closed two years ago. Pascal opened his San Juan Capistrano restaurant earlier this year, but he still has his Café Jardin at Sherman Gardens in Corona del Mar. We vote for him for all of his restaurants. And presenter Wing Lam is a longtime Newport local.
Best Asian Cuisine: AnQi, Sushi Noguchi, Sushi Roku. All good choices. The garlic noodles at AnQi are addicting, but our experience at Sushi Roku in Fashion Island last month was extraordinary, so that gets our vote.
Best Mediterranean Cuisine: LUCCA, D'Vine, GG's Bistro. Chef Cathy Pavlos owns both Provenance in Newport Beach and LUCCA in Irvine, and while she's won in this category in the past, she still gets our vote. And nice to see Sugar Ray drummer Stan Frazier as a presenter—he's also co-owner of Sgt. Pepperoni's pizza, one of our favorite Newport Beach pizza parlors.
Best Vegetarian Cuisine: Provenance, 118 Degrees, Au Lac Restaurant. Although Provenance is in Newport Beach and it's one of our favorite restaurants, we don't think of it as a vegetarian restaurant, although Chef Cathy.has an herb garden on her restaurant patio and serves what we'd call decadent yet healthy food. We're going to go with 118 Degrees in Costa Mesa.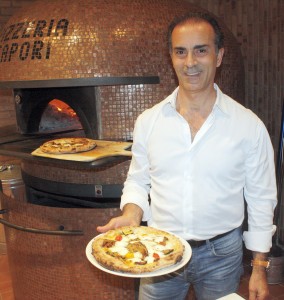 Best Wine: The Winery Restaurant & Wine Bar, Selanne Steak Tavern, Cucina enoteca. Tough category, only because all three restaurants have excellent wine lists. Cucina enoteca has a wine boutique onsite at its Fashion Island location, and the selections are terrific. Selanne in Laguna Beach has a nice wine list too, but The Winery in Newport Beach has built an impressive wine list that's garnered national attention. So for us, it's a tie between Cucina enoteca and The Winery.
Best Pizza: Pizzeria Ortica, Pizzeria Sapori, Brick Pizzeria. We love Sapori, and are pleased and surprised to see the Newport Beach restaurant nominated after only a few months in business. We've also been to pizzeria Ortica and had a great experience, but we're going to go with our hometown favorite, Sapori.
Best Seafood: Scott's Restaurant, SLAPFISH, Bluewater Grill. All good options for seafood. Based on their ever-changing and extensive menu of seafood, Christopher votes for Bluewater Grill in Newport Beach, but Catherine loves the fun seafood options at Slapfish on the Balboa Peninsula (their clobster roll is a local favorite).
Best New Restaurant: Waterman's Harbor, Moulin Bistro, SOCIAL Costa Mesa. We think Moulin should win—this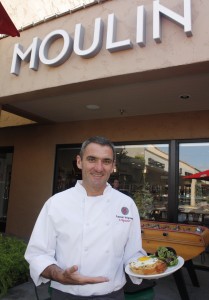 authentic French restaurant in Newport Beach has been busy since the day they opened one year ago, but SOCIAL is a close second.
Chef of the Year: Chef Andrew Sutton, Napa Rose; Chef Ryan Adams, 370 Common; Chef Craig Strong, Studio. No Newport chefs this year, but these three are some of the best chefs in OC. We've been to all three restaurants, and each one has been a memorable experience. We're leaning towards Chef Ryan Adams, just because his menus at his Laguna Beach restaurant are so much fun—although in our book, all three are winners.