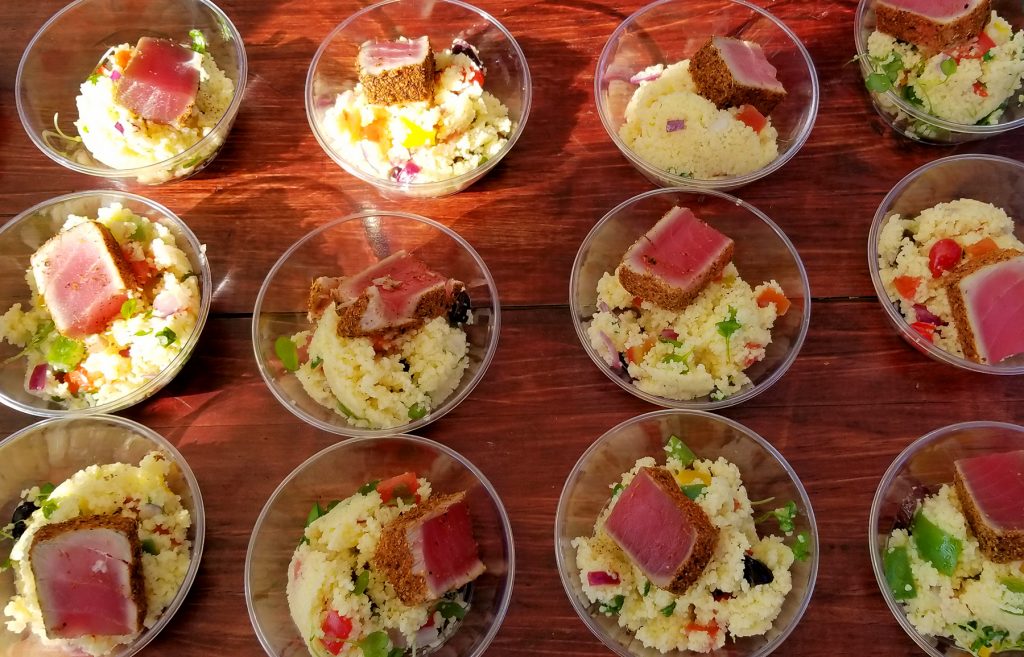 Newport Beach is lucky to be the home of so many truly great restaurants. I was reminded of that fact when I attended the 31st annual Hoag Summer Fest (formerly Hoag Summer Classic) at the Newport Dunes last Wednesday, June 27.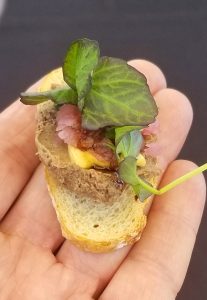 More than three dozen restaurants participated in this charity event, along with several wineries including Central Coast favorite Zotovich (owned by Steve Zotovich of Newport Beach).
Many of the restaurant chefs and owners were at their respective booths dishing out samples of their signature cuisine. 
Among my favorites: Dungeness crab bruschetta with a white truffle and English pea soup from A Restaurant; pepper crusted ahi tuna over cous cous; Bluewater Grill's classic clam chowder; braised short ribs from The Bungalow; a fabulous paella from Fig & Olive; brisket-tinis from Newport Rib Company;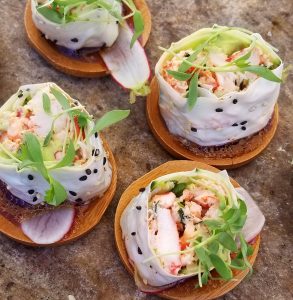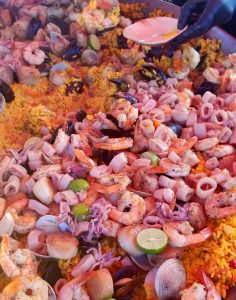 terrine of duck liver, bacon and bourbon with mustards on toasted ciabatta from Olea (so good I snuck two extra pieces!); shrimp ceviche from Red O; and a house roll with lobster, avocado, cucumber, soy paper, and yuzo soy vinaigrette from Waterline at Balboa Bay Resort (and yes, I grabbed an extra piece—so delicious).   
Thank you to all the chefs that participated, your devotion to your culinary craft, and to charity, does not go unnoticed.