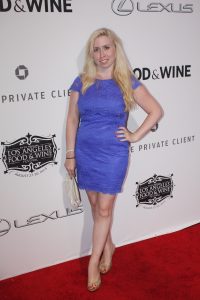 By Christopher Trela & Catherine Del Casale | NB Indy
The 3rd annual Newport Beach Wine & Food Festival comes to town Sept. 29-Oct. 2, but before Newport shows what it can do, head north next week to the 6th annual Los Angeles Food & Wine Festival August 25-28.
Some of the culinary world's biggest stars and dozens of Los Angeles chefs combine to deliver four days of gastronomic delights.
Presented by Coastal Luxury Management and founding partners FOOD & WINE and Lexus, LAWF hosts events that take patrons over the city of Los Angeles, from the heart of Downtown Los Angeles along Grand Avenue, to Santa Monica's Fairmont Miramar Hotel and Bungalows, as well as the Santa Monica Airport's Barker Hangar.
Related events include tastings, lunches, seminars, book signings, and cooking demonstrations.
Highlights that we're excited about:
• Amazon Presents Eat the World with Emeril Lagasse, Thursday, August 25: The evening hosted by Emeril Lagasse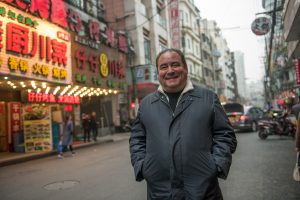 will feature a walk-around tasting on Grand Avenue with culinary creations from all over the map along with beer, wine and cocktails. The inspiration for the global take on the evening comes from the premiere of the upcoming Amazon original series, "Eat the World." We dined at one of Emeril's restaurants in Las Vegas when Emeril was in the kitchen, and dubbed it one of the best meals ever. This "Eat the World" event sounds like one of the best events ever!
• Lexus at Grand Avenue, Thursday, August 25-Saturday, August 27: Sweet Lucie's ice cream truck and handcart will feature an ice cream scoop station, and guests can create their own ice cream sandwiches. Grand Avenue attendees can also enjoy dessert drinks such as Brandy Alexanders and adult root beer floats.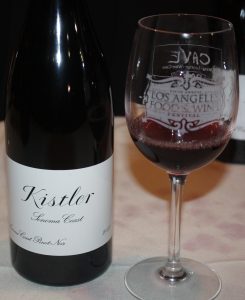 • Grand Avenue Night Market hosted by Jet Tila and Brian Malarkey, Friday, August 26:  The evening will spotlight the street foods from the markets, carts, street stalls, and mom-and-pop joints that span the alleyways, city streets, and corners of every vibrant country from Taipei to Kuala Lumpur including Chefs Elizabeth Falkner, Jeffrey Lunak (Sumo Dog), Tin Vuong (Little Sister), Orange County's own Andrew Gruel (Slapfish), and Kevin Nashan (Sidney Street Café) to name a few.
LIVE on Grand Avenue with Tyler Florence, Saturday, August 27: An exceptional evening starring 30 chefs and 50 wineries serving up delicious tastings. This is the culmination of the LA Food & Wine Festival.
• Lexus Grand Tasting, Saturday, August 27 and Sunday, August 28: Enjoy over 200 wines from some of the world's most prestigious wineries, and food from 25 celebrity chefs. During this strolling event you will have access to book signings and photo sessions with some of the weekend's most popular and noted chefs.
Tickets for individual events range from $105 to $300, with additional package and VIP options. Visit LAFW.com or call (855) 433-LAFW (5239) for tickets and more information.