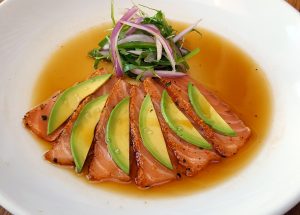 Last chance to vote for your favorite restaurants!
The fifth annual Golden Foodie Awards will be held this fall at the Fairmont Newport Beach. Awards in two dozen food categories will be presented to restaurants from throughout the county.
The public is welcome to go to the Golden Foodie website at GoldenFoodieAwards.com and nominate favorite restaurants in a variety of categories. There will be three weeks of voting, with seven to eight different categories each week.
Golden Foodie Awards are for Independent and/or Chef driven restaurants located in Orange County. Only one vote per IP address.
Weeks one and two are done, week three runs through Sunday, Aug. 21. Naturally, we have suggestions on who to nominate in the seven categories. We'll let you know next week who the three finalists are in each category.
Best New Restaurant: "Is Social still considered new?" wondered Catherine. "No, but Gratitude is, and so is Lighthouse," replied Christopher. "And everyone raves about Vaca, but we still have not had time to try them."
Best Desserts: "You know who has interesting desserts? Sushi Roku," mused Catherine. "What about the Limoncello tiramisu at Il Barone?" asked Christopher. "Wait—Royal Khyber, their desserts are amazing," said Catherine. Seems like we have favorite desserts everywhere, but if you're talking just desserts, Black Market Bakery gets our vote–although we do love Casey's Cupcakes.
Best Steak: "A Restaurant, hands down," stated Catherine. Runner up: The Winery.
Best Wine: The Winery—that's where they got their name. Not only do they have a nice wine list, but the house syrah, The Boyz, is from Paso Robles and might be the best house wine anywhereSeems like.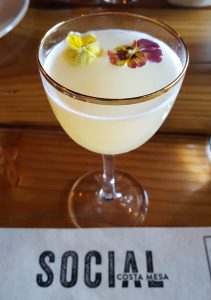 Best Cocktails: "Social—every one we've had there has not only been unique in taste but presentation as well," said Catherine.
Best Asian Cuisine: 242 Cafe Fusion Sushi in Laguna, and Sushi Roku–although they both fit into the sushi category too. Perhaps Golden Dragon restaurant in Costa Mesa is a better choice–they've been around over 30 years, same owners and same location. Great food at a great price.
Best Sushi: "I am not a sushi person, but I love Sushi Roku," said Catherine. From the presentation to the flavors, Rocku rocks.