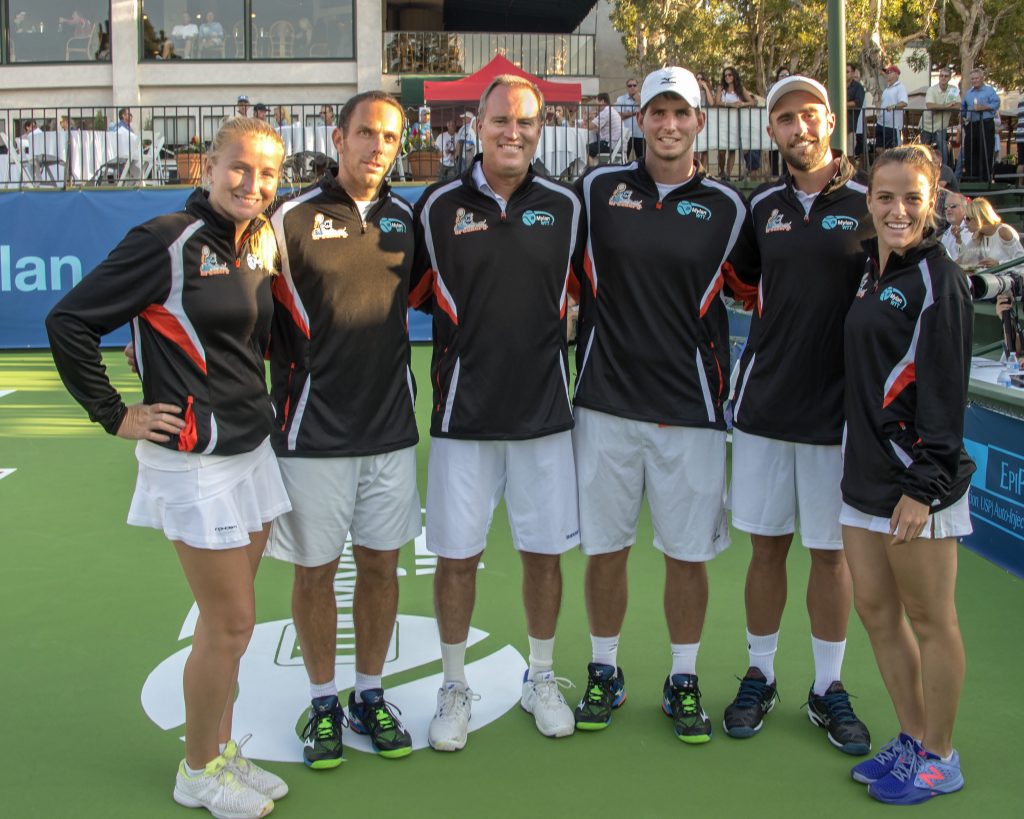 The Orange County Breakers have had a roller coaster first week.
In the first four matches of the year, all against the San Diego Aviators, the Newport Beach-based Breakers are 2-2.
They kicked off the season on the road in San Diego on Sunday and lost 19-20 in a tough match. They brought it home to the Breakers Stadium at Newport Beach Tennis Club the next day and got revenge as they beat the Aviators 22-20. On Tuesday, they headed back to San Diego and were demolished 15-23.
On Wednesday night, the Breakers came back and beat down the Aviators 21-19.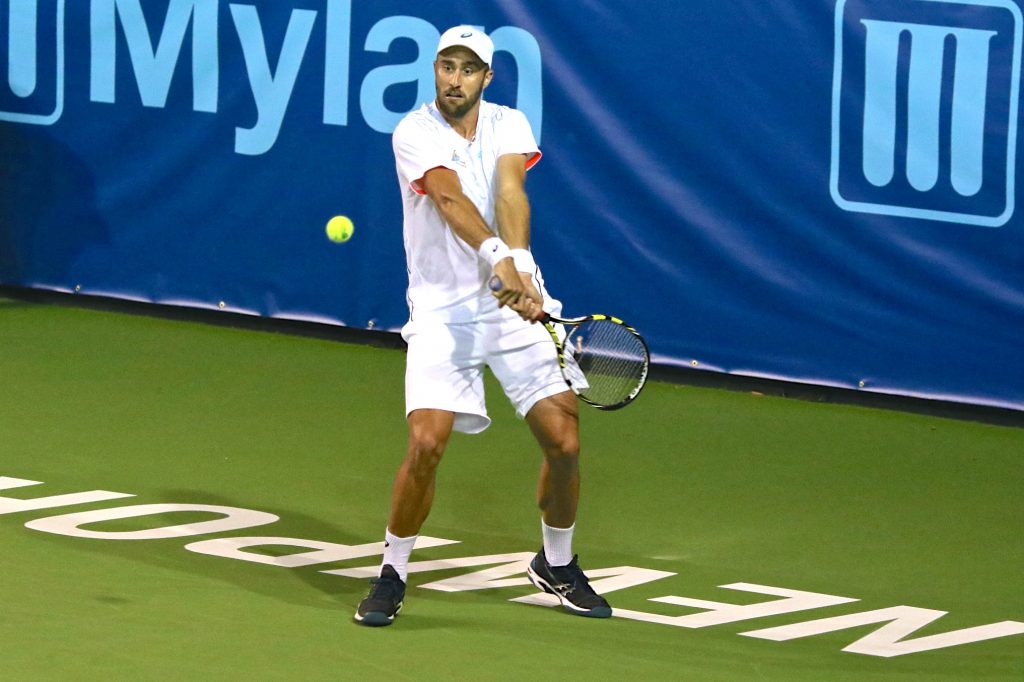 The Southern California rivalry was alive and well Wednesday as several sets were close calls for the Breakers.
In the first set, Breakers players Dennis Novikov and Scott Lipsky went head to head with Raven Klassen and Ryan Harrison in men's doubles. Breakers closed out the event on serve with a 5-2 win.
The second set saw Breakers star Nicole Gibbs fall 5-4 to Shelby Rogers of the Aviators in a tight women's singles matchup.
In men's singles, the Aviators' Ryan Harrison got an early lead and closed out over Novikov 5-3.
By the pivotal fourth set, a mixed doubles matchup between OC's Lipsky and Alla Kudryavtseva against SD's Klassen and Daria Jurak,  the Aviators ended up winning the set and took a 17-16 lead heading into the final event.
In last set of the night, Breakers Kudryavtseva and Gibbs faced Jurak and Rogers in women's doubles. The OC women fed off the crowd's energy and dominated the beginning with great teamwork. It was a tough fight, but Kudryavtseva and Gibbs couldn't be stopped and won the set, and eventually the match for the Breakers with a total score of 21-19.
As of Thursday morning, the OC team is tied with the SD Aviators for third in Mylan World Team Tennis.
  The Breakers play every game at home the next several days, with their last Newport Beach appearance on Tuesday night (no match on Monday).
For more information and tickets, visit breakerstennis.com.