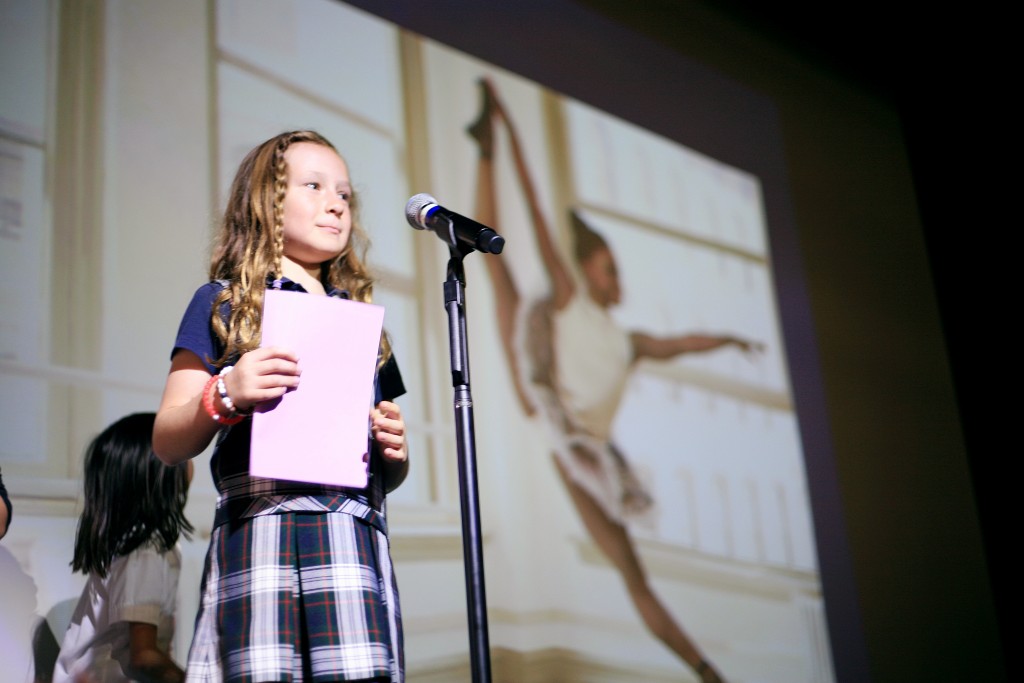 Students and staff at Harbor Day School celebrated the contributions and achievements from women throughout history this week, culminating in a special assembly on Wednesday.
The Phenomenal Women in History event was held in the Moiso Family Activities Center and featured students reading historical biographies on phenomenal women, reciting poetry, and performing contemporary dances during the assembly.
Newport Beach Mayor Diane Dixon was the guest of honor, speaking on the topic of women in public service and making a difference in our community.
"I'd like to see more women run for office," she said.
She mentioned the recent Women In Newport Networking Forum that about 250 people attended. It was designed to encourage more Newport Beach women to serve local civic and community groups.
Dixon emphasized the importance of women serving in public leadership positions, but noted that both men and women can really make a difference in their community.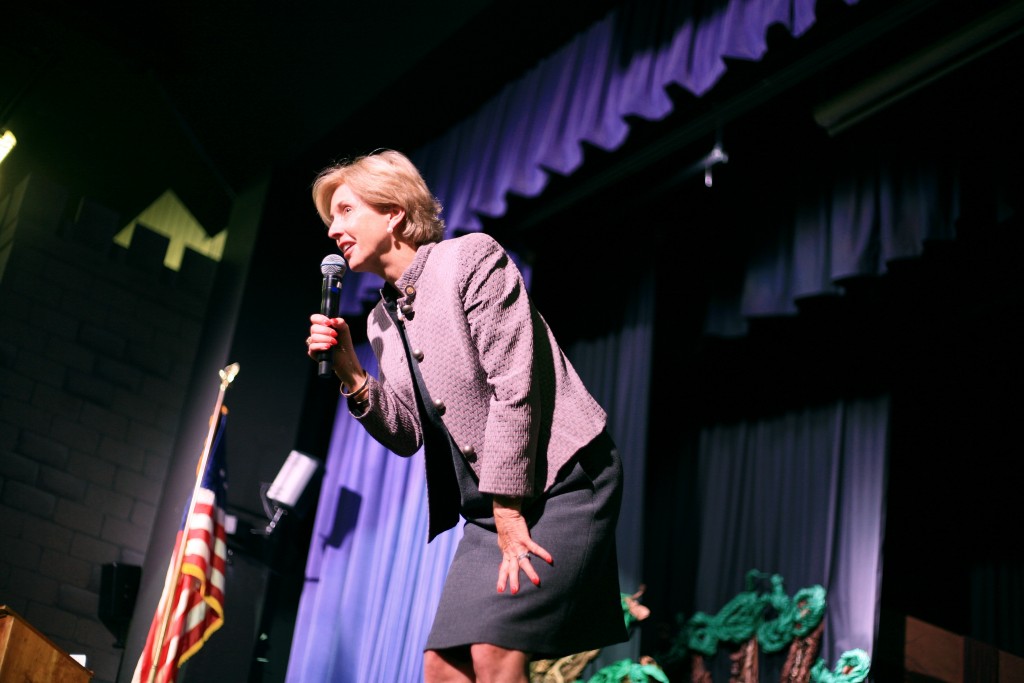 "I'm on a mission to encourage more women – and all people, men and women – to get more involved in our community leadership," Dixon said.
Her interest in public service began as a child, Dixon said. She was in the third grade when she attended a parade where the wife of a presidential candidate placed a carnation on her sweater, she recalled.
"I knew I wanted to do that someday," Dixon said. "It's really important to have a dream."
She talked about her work as mayor and a councilwoman, what it means to be a public servant, and her background.
The event also included a moving performance by three students who recited poetry that described women's "hardships and joys, failures and victories" and what it means to be a phenomenal, caring and powerful woman.
"Phenomenal woman, that's me," the girls concluded in unison.
Another student performed a powerful dance to the song "This Woman's Work" covered by Maxwell, originally written and performed by Kate Bush. Lyrics included "I know you have a lot of strength left," and told the story of a woman facing an unexpected and frightening crisis during the normal event of childbirth.
The second graders took the stage to play a historical mystery woman game. Each student gave clues and displayed photos of an important woman while the students in the crowd guessed.
Harbor Day School has been celebrating Women's History Month for the past 20 years. Traditionally, the school librarian has hosted this event. This year, our librarian and upper school music teacher are collaborating to create a diverse program for the entire school.
For more information, visit nwhp.org/womens-history-month and harborday.org.