James Emmi: June 23, 1916 – May 14, 2016
James Emmi, known to his family and friends as Jimmy, passed away on May 14, only 40 days before his 100th birthday. His wife, Catherine, stepson Cameron, and his close friends were by his side.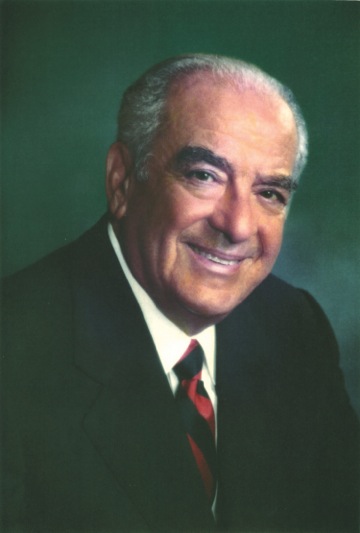 Jim was an avid sailor, participating in well over 100 races. In 2007, he was awarded the Commodore of the Year, and the Bahia Corinthian's race committee boat is named EMMI, due to his generous contributions to the Bahia Sail Racing Association.
Jim was a dedicated, hands-on Board member with numerous community organizations. He was a 25-year member of the Pacific Symphony Board and a founding Board member of the MIND Research Institute.
The Emmi's extensive philanthropic involvement has included education, healthcare, the arts and science organizations—both here in Orange County and beyond. Among them are more than a dozen major universities around the country that provide Emmi Scholarships to deserving engineering students, the MIND Research Institute, Hoag Hospital, Mission San Juan Capistrano, Segerstrom Center for the Arts, American Symphony Orchestra League, Pacific Symphony, Opera Pacific, the Newport Beach Public Library, and the Orange County Museum of Art.