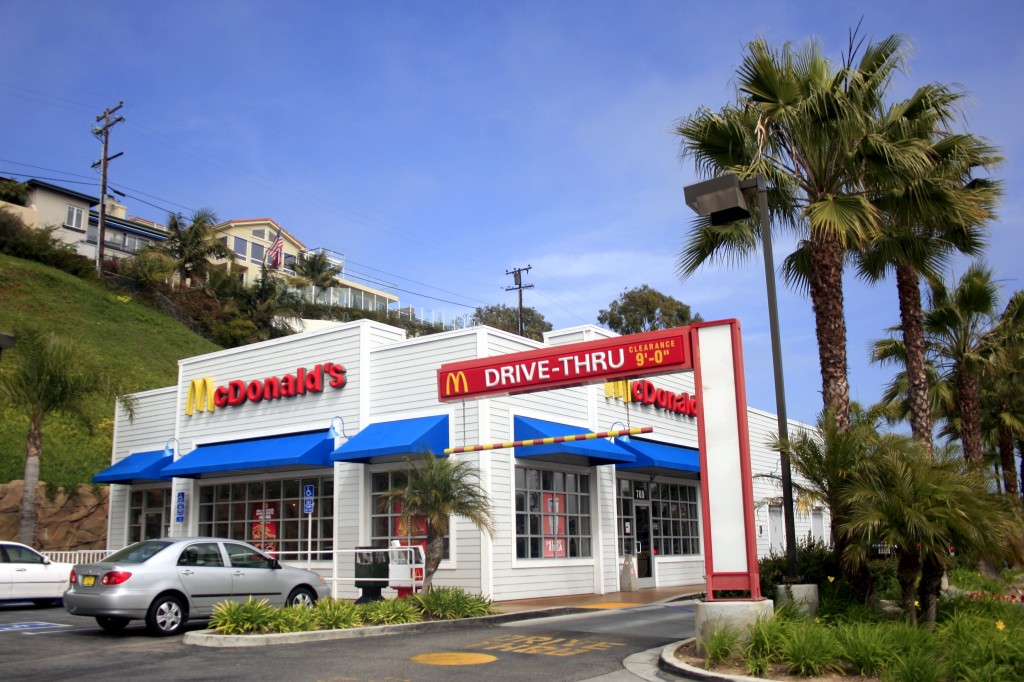 Police revived a man thought to have had a heart attack in the McDonald's drive-thru over the weekend, using a defibrillator to get the man's heart beating again, police reported Monday.
Newport Beach Police Department officers were responding to a minor traffic collision at 9 p.m. Sunday, after the man had crashed his vehicle into a parked car while exiting the drive-thru at the McDonald's at 800 W. Coast Hwy.
Officer Robert Bennett and Sgt. Rachel Johnson responded to the call.
They found a middle-aged driver who was unresponsive and had no pulse, said NBPD spokeswoman Kathy Lowe.
The two officers pulled the man from his car and began using an Automated External Defibrillator (AED) to re-establish the driver's heart beat. They then performed CPR until paramedics arrived.
"Without a doubt the availability of these lifesaving devices provided officers with the necessary tools to save this man's life," Lowe said.
Newport Beach Fire Department soon arrived on scene and paramedics transported the man to a nearby hospital, she added.
"The use of the AED and CPR on scene by Newport Beach Officers helped our crews arrive to a viable patient," said Newport Beach Fire Division Chief Ron Gamble.
The man is expected to survive.
The AEDs the officers used were purchased in March 2004 from donations by several community members. They were placed in every patrol vehicle, according to police, and all NBPD employees are trained to use them.