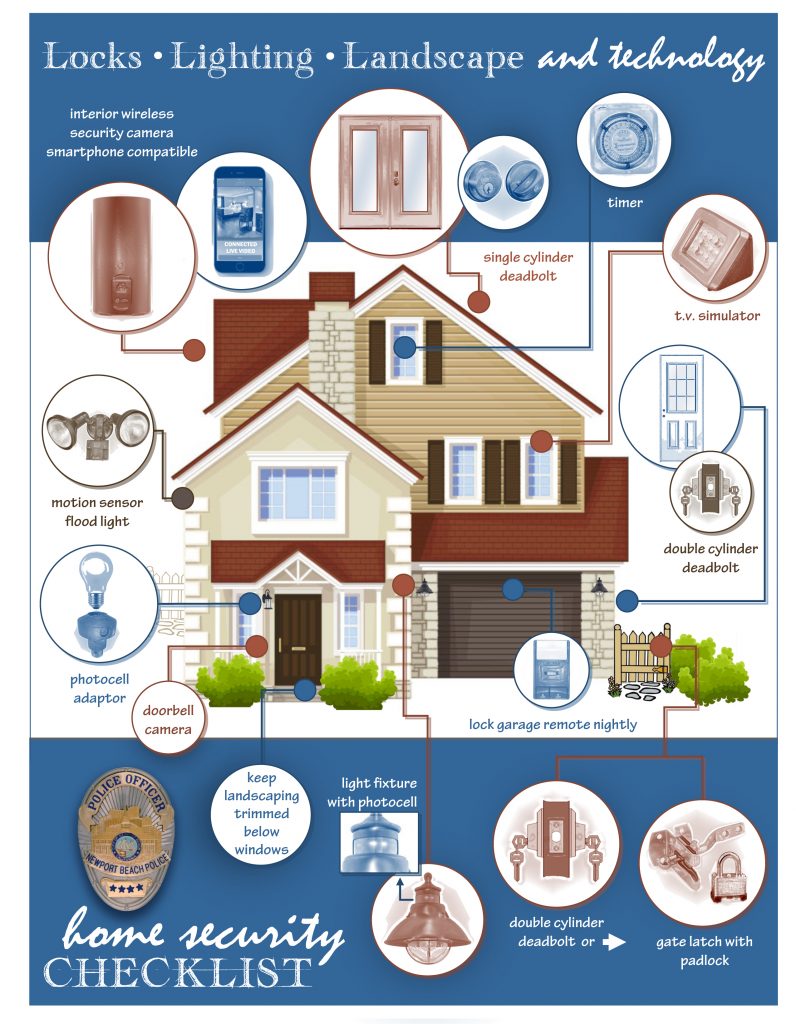 Newport Beach Police Department sent out an alert Thursday afternoon about an interrupted residential burglary in the 1800 block of Port Taggart Place.
The crime occurred around 11:20 p.m. on Wednesday, police reported.
While the victims were upstairs, two unknown suspects approached the front door, looked into the mailbox, then entered the backyard through an unlocked side gate. They attempted to enter the house by smashing the rear sliding glass door.
One of the victims came downstairs after hearing a loud sound. He saw two suspects outside the smashed rear door, wearing dark clothing with their faces obscured. The victim yelled at the suspects, and they ran from the scene. There was no loss of property.
Police took the opportunity in the alert to remind residents to report any suspicious activity in their neighborhood and provided some home security tips.
Tips included to always lock windows and doors and activate the alarm whenever leaving the house, even if for a few minutes.
If a resident finds a pedestrian door that leads inside the home locked that they are certain they left unlocked, do not go inside, police warned in the message.
"Call 9-1-1. Burglars often lock this door to slow down a victim, allowing the burglar extra time
Authorities also recommend to always keep front and rear porch lights on from dusk to dawn and use motion detector lighting along the sides of your home or areas with little foot traffic.
Use timers on indoor lamps to give the appearance that someone is home.
When leaving on vacation, remember to call NBPD for a "Vacation Check" at (949) 644-3681 or sign-up online through the NBPD's website. Also, ask a trusted friend or neighbor to pick up the newspaper and mail while away.
Report all suspicious activity by calling the Newport Beach Police Department at (949) 644-3717.
For more information, visit nbpd.org