Newport Harbor High School drama department invites everyone out for an evening of entertainment with their production of "Pygmalion," by George Bernard Shaw.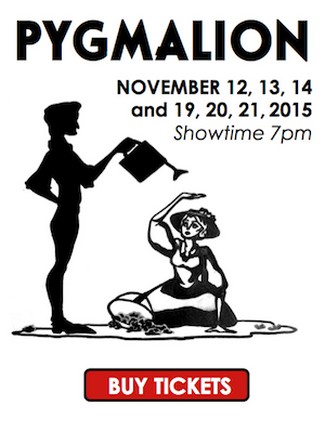 "Though set in turn of the century London, Pygmalion does bare some resemblance to the timeless tale of Cinderella," organizers explained. "But, rather than a Fairy Godmother, in this humorous story, we have two fairly warped Fairy Godfather figures in the form of the exacting and often tyrannical, Professor Henry Higgins and the well-meaning, but somewhat obtuse, Colonel Pickering."
The Cinderella-like character, Eliza Doolittle, is on a quest for her true identity, rather than her true love.
She searches for "validation through transformation in a world of people often confounded and confused by the pretentious societal posturing that makes one lose sight of the most essential human qualities," the NHHS drama website explains.  
The play is directed by Mercy Vasquez and produced by Alesandra Krause.
The show will run Nov. 12-14 and 19-21 at 7 p.m. in the Robins Loats Theater at NHHS. Tickets are $12 adults, $10 for seniors (age 55 and above), $6 for NMUSD staff, and $5 for students and children.
Tickets are available  at the box office on campus and at nhhsdrama.com.