Newport Beach companies and residents can help local needy kids' wishes come true, simply by donating an old piece of electronic equipment.
A free electronic waste collection event on Jan. 14 will benefit the Make-A-Wish, Orange County and the Inland Empire Chapter. The event is being sponsored by Monster Beverage Co. and supported by ECS Refining's ecollective program.
The collection event will be held at Monster's Energy Warehouse in Corona from 9 a.m. to 2 p.m. Consumers and businesses are invited to the warehouse to drop off their electronics and enjoy free Monster power drinks. Larger corporate donations will also be accepted.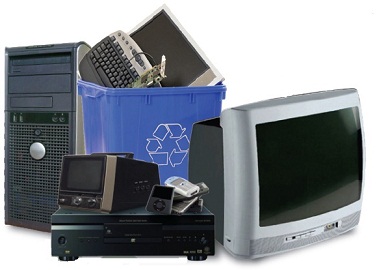 The recycling company will also come and pick up any old electronics in Newport Beach, or other locations, for free, before the event. Old electronic equipment can also be dropped off at the MAW Tustin location before the second week in January.
The e-waste donations will be recycled and all proceeds will help grant wishes for children in Orange County and the Inland Empire areas.
The recycling company will continue to be on call during February to pick up electronics at local businesses. All proceeds will go to the Make-A-Wish Foundation, OC and IE Chapter.
"The e-waste collection event is an easy and great way to get involved and give back to children living right here in Orange County and the Inland Empire," a statement from the foundation read.
The local chapter of the charity granted 300 wishes last year.
ECS Refining offers responsible recycling and end-of-life services for electronics, industrial equipment and hazardous wastes. They provide full data security and data destruction services.
Items that can be recycled include: Telephones, cell phones, stereos, cables and cords, gaming consoles, hard drives, keyboards, VCR's, servers networking equipment, TV's, monitors, computers, laptops, printers, copiers, scanners, fax machines, DVD players and other electronics.
"E-waste contains heavy metals such as lead and mercury that can filter into the environment causing water contamination and air pollution," said Marci Rodgers, director of marketing at ECS Refining. "Responsibly recycling e-waste is good for the environment and for the economy."
The donation drop-off day to support Make-A-Wish will be held at the Monster Energy Warehouse at 1990 Pomona Rd., in Corona.
For a free e-waste pick-up, contact Kimberly Stauffer at [email protected] or 951-321-0179, Ext. 313.