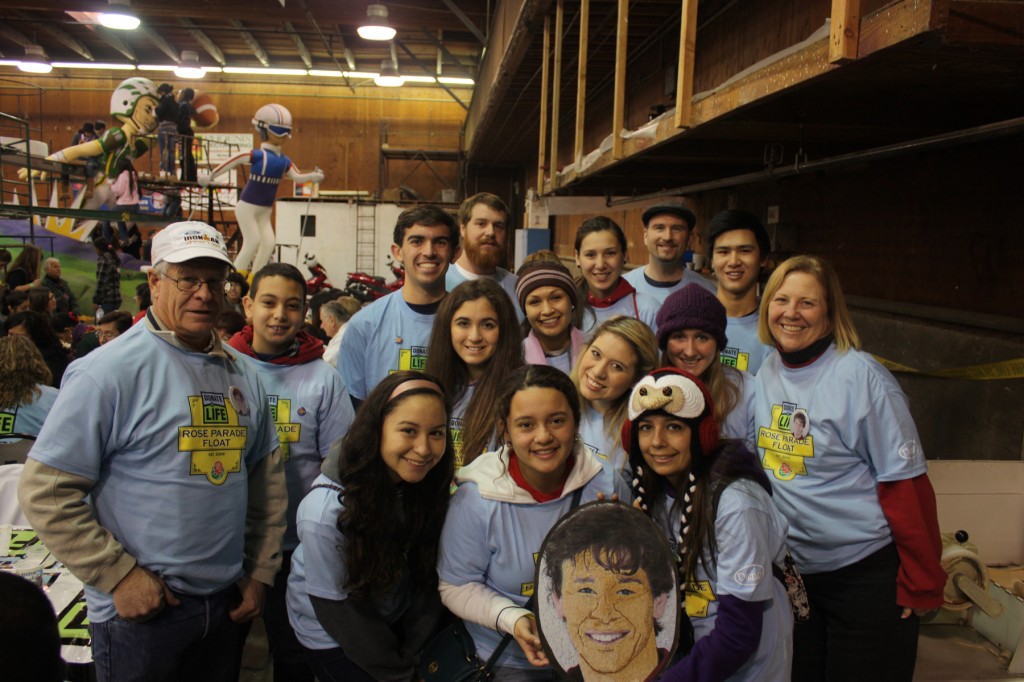 Some local high school kids recently helped create a float that will participate in this weekend's parade that honors people who donated organs, eyes or tissue, including a classmate of theirs.
Students from Mater Dei High School in Santa Ana, including Newport Coast resident Justin Le, joined in to help decorate the 2012 Donate Life Rose Parade float in honor of their classmate, Scott Davis of Huntington Beach, who died in 2008 in a skateboarding accident.
OneLegacy, a non-profit organ and tissue recovery agency, placed Davis' heart, liver, pancreas and kidneys with five different individuals.
After Davis died and his organs donated to others in need, his classmates started Be a Hero, Become a Donor Club on campus. The club aims to educate students, staff and members of the school community about the need for organ donations.
Le and other club members joined Davis' parents on Dec. 17 in Pasadena to help decorate the float, which will feature a photo of Davis and other organ donors.
The Donate Life float has served as a memorial to organ and tissue donors in the Rose Parade since 2004. The float is a platform for donor families, living donors and transplant recipients to inspire others and help those in need.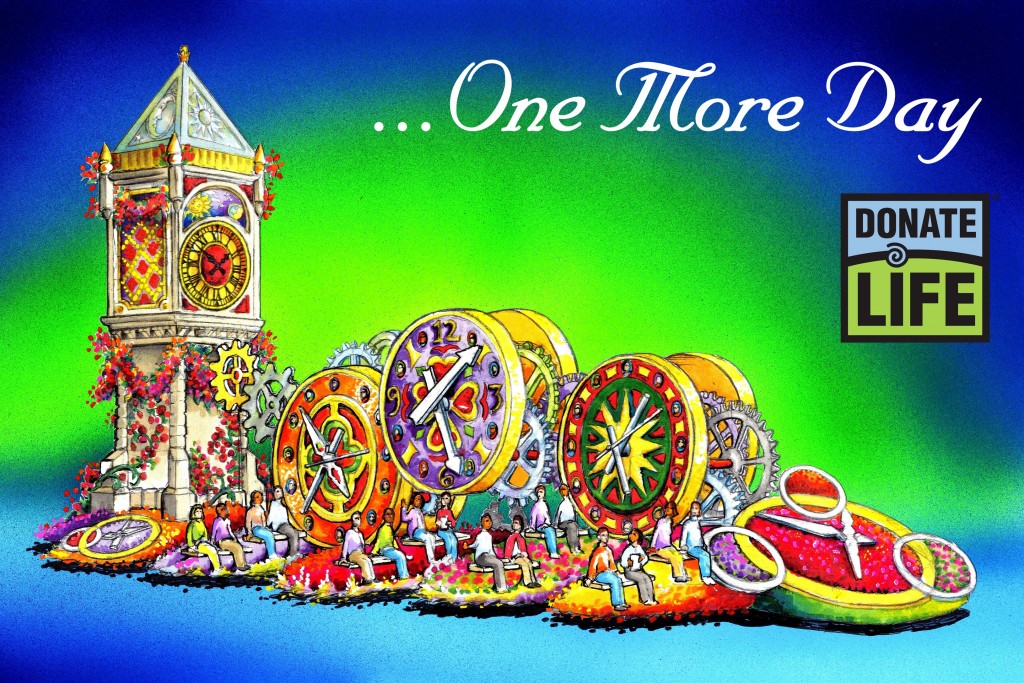 The portraits of 72 donors from 31 states, Canada, Japan and Taiwan will be featured on the float, themed "One More Day." The portraits are made entirely of organic floral materials.
"Every story is compelling and reflects the power any individual can have in making the commitment to be a donor," according to the Donate Life website.
The float will also feature 28 riders who represent the donors, transplant recipients and candidates on the waiting list.
The float will also carry thousands of roses with personal dedications of love and remembrance in a unique Dedication Garden supported by people around the world.
Davis graduated from Mater Dei in 2007. He was a musician, surfer, skater, sport fisherman and a top wrestler for the school's team.
"He had the heart and spirit of a champion," Pamela Coe, director of media relations for the high school, wrote in a statement.
"Although his presence is missed, his optimism and passion for happiness continues to serve as an inspiration for all of us that knew him," his mother, Mindy Davis, said.
The Davis family has met the liver, kidney and heart recipients and their families, according to the Donate Life website They feel a special bond with each recipient and their families, and continue to stay connected while honoring Scott's legacy, the website states.
The 123rd Rose Parade will be held Jan. 2 at 8 a.m. in Pasadena.
Visit www.donatelifefloat.org for more information about the Donate Life Rose Parade float.