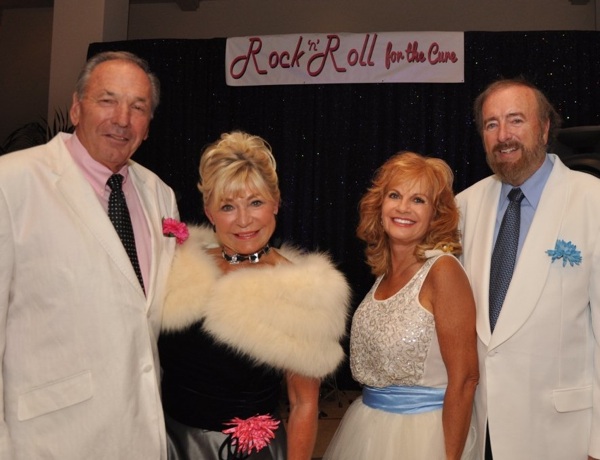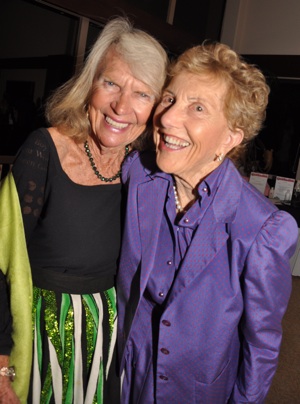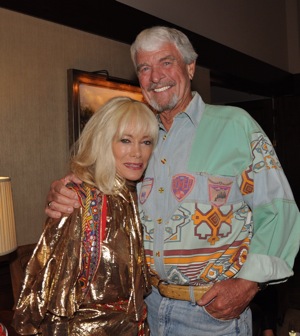 As I arrived to the Santa Ana Country Club for this year's OC Barons' Ball – themed "Rock 'n Roll for the Cure" – it was like stepping back to the best of the 1950s and '60s.
Most of the women donned fun, themed outfits that ran the gamut from Frenchie to Holly Golightly, and the men were clad either in jeans and letter cardigans or white cocktail suits ala 007.
Event co-chairs Jeanie Gibson and Karyn Sanderson greeted guests with style, and Master of Ceremonies and Auctioneer Ed Arnold of KOCE-TV kept the evening moving along smoothly. A special tribute was awarded to Margo Ferris, a long-time volunteer leader for OC Barons League.
Following the silent auction reception, guests enjoyed a sumptuous dinner followed by dancing to Danny Memphis & the Extraordinaires, who packed the dance floor covering songs from the '50s and '60s.
The event netted more than $100,000, which will go to help fund the American Cancer Society's lifesaving research, educational programs, advocacy and patient services. To date, the volunteer members of the OC Barons League have raised close to $5 million in the fight against cancer.
This year alone, it is estimated that 11,630 people in Orange County will hear the words: "You have cancer," and nearly 144,035 statewide. Because of recent breakthroughs in research and cancer education, more than 63 percent of them will live high-quality lives for more than five years past their diagnoses.
Last year, the American Cancer Society, which funded the research that discovered the mammogram, Pap smear and Tamoxifin, helped more than 3,281 local cancer patients with free transportation for medical treatments, wigs, one-on-one emotional support, resource referrals, vital information, and other necessities.
 Special to the NB Indy from OCSocialScene.com.